My Beauty Must Haves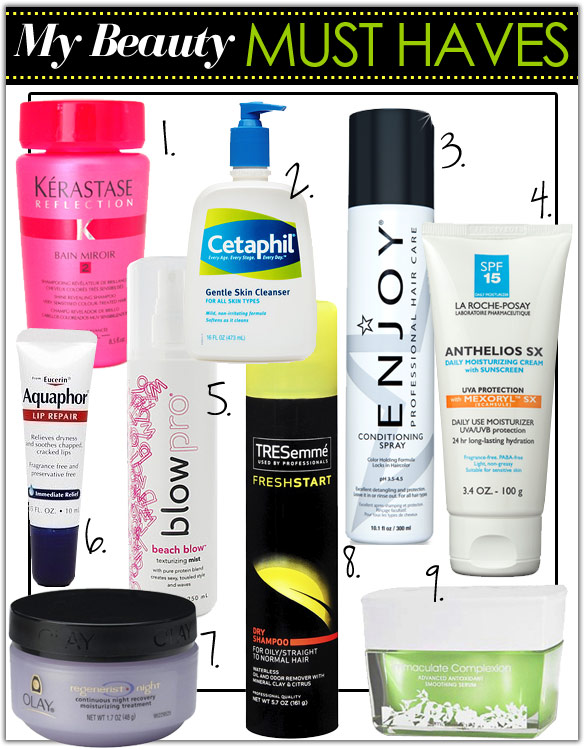 Spring is a time to clean and sort, simplify and streamline. As I review my beauty routine, I'm drawn yet again to my favorite beauty products. My go-to products never let me down, and it's no surprise that they are the building blocks of my beauty regimen. Among my must-have skin care products are a classic cleanser, a hydrating sunscreen, an age-defying night cream and a repairing lip balm. If you forget everything else, these products are the absolute bare minimum. For hair care, I reach for a texturizing blow drying mist, a conditioning hair spray and a quick 'n easy dry shampoo. Not only do these products make my hair look fabulous, they also save me precious time!
1. Kerastase Reflection Bain Miroir 2 Shampoo ($33)
This is my must have shampoo. It was recommended to me by Kristin Cavallari a few years back and I was hooked after the first washing. I try and keep my colored hair as healthy as it can be and I was trying to get out of the bad habit of over washing my hair and this shampoo lets me a 2 even 3 days between washes. Tip: never shampoo your ends…just your scalp, to avoid dying out your hair.
2. Cetaphil Gentle Cleanser ($14)
Mild, non-irritating, and hypoallergenic. I've used it for years, and totally agree with all the dermatologists that have made it the number 1 recommended brand of cleanser. I have tried a ton of cleaners in all price ranges and I always come back to this one. Of course I love this price but I also love that it is gentile and cleans thoroughly and gets all the ground in dirt and make-up.
3. Enjoy Conditioning Spray ($18)
I "enjoy" everything about this conditioning spray. Ok, that's not true…I "love" everything about this conditioning spray. It detangles, protects, smooths, preserves hair color, and works against frizz. I have had no static and super soft and tangle free hair since I started using Enjoy Conditioning Spray. To top it off, it leaves your hair smelling amazing (a lightly fruity scent) and doesn't feel too greasy or too light.
4. La Roche-Posay Anthelios SX Daily Moisturizing Cream with Sunscreen ($31)
A favorite of mine and one of the only products Megan Fox uses everyday without fail. By now we all that sunscreen is your best defense when it comes to skin care. It is the only sure fire anti-aging cream you can buy. This sunscreen is great for all skin types and beats the competition when it comes to long-lasting protection with Mexoryl SX, an organic UV filter. It is also light and doesn't feel "mask-y" like some sunscreens can. Another plus is I can apply my makeup right away over this sunscreen without any problem.
5. Blow Beach Blow Texturizing Mist ($21)
Craving that sexy, tousled beach hair? When winter doesn't allow a trip to the beach, this texturizing mist brings beautiful beach hair to you. I love that I can just tussle my fingers through my hair any time of the day and add volume and texture back to my hair. Why is it different from others I have tried? The formula helps strengthen hair cuticles, adding fullness and volume. It leaves my hair with a soft matte finish that's touchable, not stiff or sticky. It is also good for my hair as it is infused with milk proteins, which helps enhance my hair's styling flexibility and sheen. Using marine extracts, including Dead Sea salts, it helps texturize my hair for the natural beach look that I am after.
6. Aquaphor Lip Repair ($6)
I've tried all types of fancy lip repair treatments, but I always go back to Aquaphor Healing Ointment for my lips. If you open my bag at any time I always have it in there. Simply put, it just works. The celebrity favorite for your skin is used by Lauren Conrad, Kourtney Kardashian, Minka Kelly, Beyonce, Lucy Liu, Debra Messing, Ashlee Simpson, Molly Sims, Jessica Stam and more are huge fans of this simple, but effective product. You can use it wherever you want – it's a balm for face, body, feet, hands – wherever you feel you need. If you haven't discovered this great little celebrity secret already, you really must!
7. Olay Regenerist Night Recovery Moisturizing Treatment ($22)
Again, I have tried them all. From La Mere to kinerase to drug store products in seacr of the perfect night cream. The Olay Regenerist Night Recovery Moisturizing Treatment is the best I've found. You see an immediate change in your skin's appearance. It is softer, smoother and fine lines are far less noticeable by morning. This night cream is also reasonably priced so I can slather it on without the guilt. The facts: While you sleep, this cream is hard at work doubling your skin's surface cell regeneration. So to recap, it hydrates, firms, heals, and helps eliminate fine lines…what more can you ask for?
8. TRESemme Fresh Start Dry Shampoo ($5)
Finally a dry shampoo that works! I have been searching for a dry shampoo that wouldn't leave a waxy buildup on my hair, even taking to my Twitter page to ask for recommendations. A few of my followers told me this was the best one out there. I was skeptical but I tried it and thank goodness. I am in love with the way this volumes and removes the oil from my scalp and everyone comments on how fresh and clean my hair smells. I also love that is saves time, preserves my color, and adds much needed volume…all without water! This is the perfect product for the girl-on-the-go.
9. FIX Malibu Immaculate Complexion ($125)
I am in love with FIX Malibu Immaculate Complexion! This is one you are going to have to feel to believe. An advanced antioxidant smoothing serum, Immaculate Complexion leaves your skin…well, immaculate. This incredible gel goes on the face so smoothly and soothes instantly. Incredibly effective at penetrating the skin and giving it that dewy, supple texture. There are many days that I do not wear makeup and its blend of antioxidants and skin smoothers brighten and hydrate the skin for a dewy, supple texture.
Most Read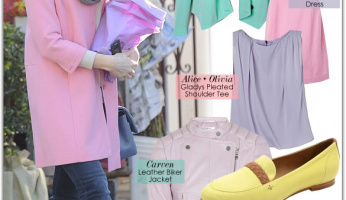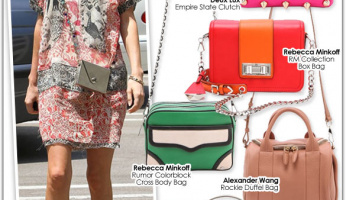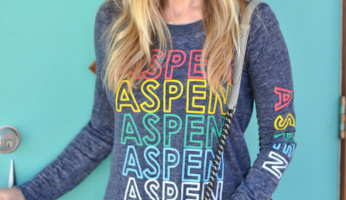 Subscribe to our Newsletter