Trending: Mini Bags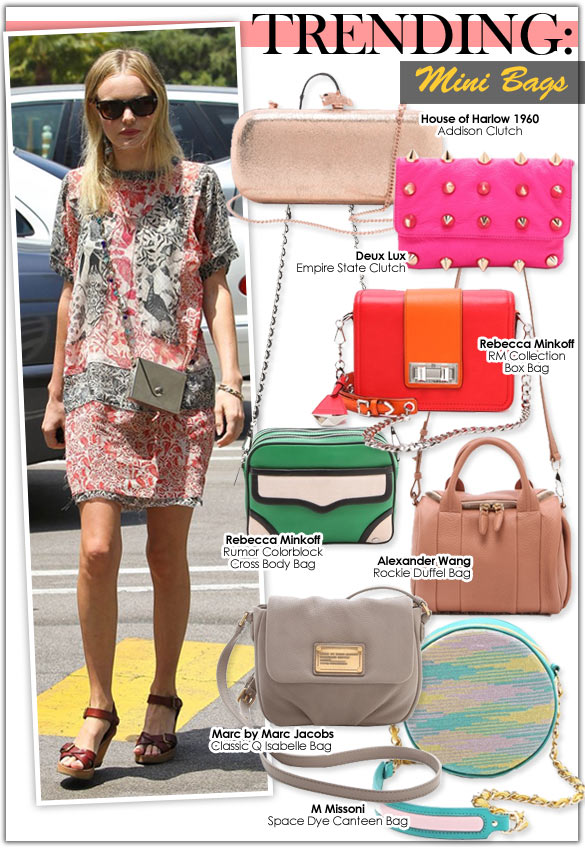 R.I.P the oversized 'It' bag, this season the mini bag is taking the shoulders of the fashion pack by storm. So unload your loot and learn how to 'travel light'. Be inspired by the spring/summer catwalks and invest in a small but perfectly formed bag. Mini bags are such a great invention – they're small enough that they don't get in the way, but they still have enough room to store all the main necessities like your keys, wallet, phone, and lip gloss. They come in all different colors, patterns, and styles, so we had to round up our current favorites and share them with you. Whether you want something bright, classic, or quirky, I've got a mini bag to suit any fashion personality.
1. Deux Lux Empire State Clutch: I bought this for a friend for Christmas in black, loved it so much I bought one for me in putty. It is bigger than the photo, which I love, and I honestly thought it was real leather. You know the term statement necklace, well this is a statement clutch. Do not wear unless you want compliments!
2. Rebecca Minkoff Rumor Colorblock Cross Body Bag: A perfect day-to-evening bag this Rebecca Minkoff Colorblock Cross Body Bag is not only convertible from cross-body to clutch but is also seasonless for carrying year round and fashionably timeless for years of enjoyment.
3. House of Harlow 1960 Addison Clutch: House of Harlow created the ideal clutch. With a clean design that allows the leather texture to pop, the clutch is complemented by a brushed gold trim that claps shut with a jaguar head. Swoon!
4. Marc by Marc Jacobs Classic Q Isabelle Bag: Neutral and beautiful – Marc by Marc Jacobs' pink leather shoulder bag ia a sophisticated take on the label's much-loved Classic Q . The adjustable shoulder strap and compact size makes it perfect for city girls on the go. Show yours off with a neutral palette.
5. Alexander Wang Rockie Duffel Bag: A downsized version of the label's cult 'Rocco' style, tote this carryall by the handy shoulder strap for a 24/7 burst of style.
6. Rebecca Minkoff RM Collection Box Bag: A petite structured box bag that's equal parts sophisticated and adorable. It's crafted in a chic combination of smooth red leather and contrasting bright orange and adorned with an oversized embossed leather and mulch-faceted metal charm for added impact.
7. M Missoni Space Dye Canteen Bag: Colorful, cute and chic – M Missoni's knitted Canteen Bag is the perfect summer on the go bag. Finished with leather handles – long enough to sling over your shoulder – and a zip-fastening pocket for your valuables, it's ideal for every day.
Most Read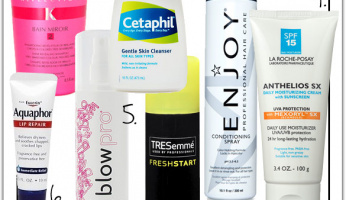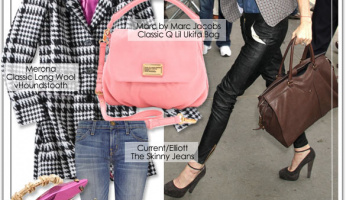 Subscribe to our Newsletter