What To Wear With: Flares
Flares. Flares. Flares. I've told you that they are a must-have this spring, but what do you wear with them? Styling a pair of wide-legs is a bit different than your stand-by skinnies, so here are two no-fail outfits to turn to any sidewalk into a spring 2011 runway.
Shop The Look:
1. Marc by Marc Jacobs Square Edge Glasses ($265)
Accessorize, accessorize, accessorize! These dreamy shades add to the throw-back glam of the flare. Pair with outfit number one…and any outfit already in your repertoire.
2. Tory Burch Carlin Small Satchel ($550)
A structured satchel balances out the flowing frame of flared jeans. The gold hardware and two-toned finish of this Tory Burch is the perfect complement to stripes and denim (as well as outfit number one's neutral tones).
3. Rosegold Cali Raffia Wedge Sandals ($195)
Flares need statement-making footwear. A wedge or espadrille looks best, since both can stand with a wide, voluminous leg. Rosegold's raffia espadrilles also pair well with a maxi dress or sundress, so they will be a go-to all summer long.
4. Splendid Mixed Rugby Stripe Tunic ($68)
Stripes and flares have classic nautical charm. Pair a striped tunic like this one from Splendid with your flares for an easy, breezy weekend look.
5. Rebecca Taylor Python Print Silk Blouse ($295)
Adding to the seventies theme this spring, prints are IT and so are blouses. This python-print top has a very feminine feel with its blush tones and flowing fit. It gives any pair of flares a very romantic feel.
6. Restricted Tumbler Wedge ($84)
These sturdy wedges are the perfect fit for flares. Vintage-inspired, but finished with a modern edge, the Tumbler Wedges are the right way to end a wide leg. As an added bonus, their rich brown leather warms up a cool blue wash.
7. Linea Pelle Vintage Linked Skinny Belt ($106)
Vintage flares need a vintage skinny belt. Not only does it add visual interest, it also defines your waist. Tuck in that blouse and show off your curves with a skinny belt + flares combo.
Most Read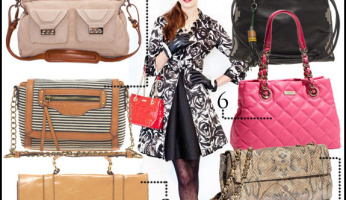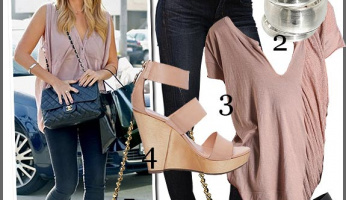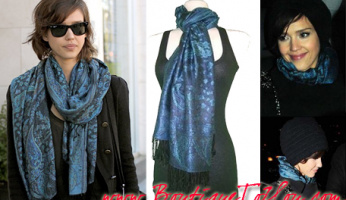 Subscribe to our Newsletter