What To Wear: To A Summer Wedding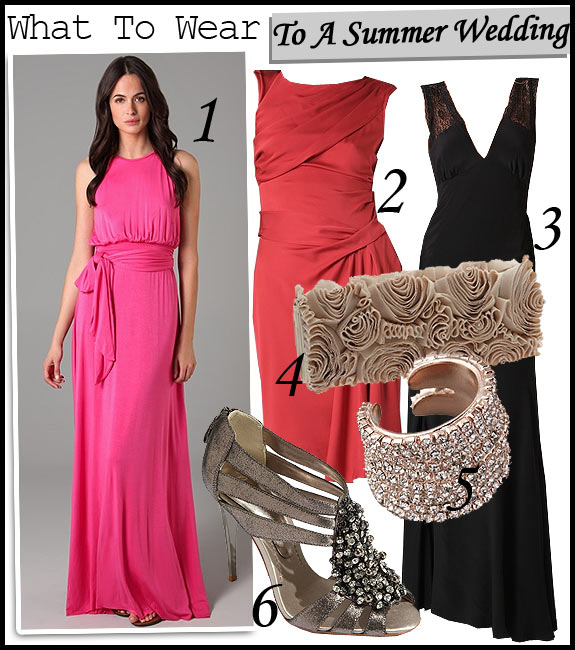 The royal wedding went off without a hitch. The bride was beautiful, the service was worthy of a prince, and the couple was beaming with joy. Although I attended this wedding in front of the television in my pajamas, the other weddings I will attend this summer won't be as lenient when it comes to dress. William and Kate had a morning wedding with most of its attendees in a stunning collection of hats and suits, but most of our American weddings will be afternoon or evening affairs. Go without a hat and don a cocktail dress or long, sweeping gown, depending on the location and mood of the wedding. Thanks to the last decade's love affair with dresses, there are plenty of pretty frocks to choose from. Don't forget to accessorize with shoes (that serve more as jewelry items than footwear), a clutch, and one or two statement jewelry pieces.
1. Rachel Pally Barbora Dress ($233)
Perfect for a wide variety of nuptials, this Rachel Pally dress is perfect for a beachside wedding or outside affair, but it's indoor appropriate, too. So romantic, it steals the show (without stealing any bridal thunder) with its vibrant color and gorgeous lines.
2. Diane von Furstenberg Bec Dress ($345)
A spin-off of her classic wrap dress, this Diane von Furstendberg is perfect for the traditional church wedding and reception. Its silk composition drapes beautifully across the body with figure-flattering pleats and twists. The cayenne color is warm, summery, and right-on-trend.
3. Winter Kate Everclear Long Dress ($285)
Black tie appropriate, this dress is a surprising departure from the colorfully boho Winter Kate line. I love that you can dress it up for that swanky wedding, but wear it again and again by dressing it down. Deep v's in the front and back are accented by wide lace straps and ruching at the bust. So elegant, so stunning.
4. Sondra Roberts Floral Organza Clutch ($98)
Even though you won't be carrying a bouquet, this pretty little clutch makes it feel as if you are. Rows and rows of organza rosettes form this incredibly romantic clutch. Includes an optional chain strap for easy carrying.
5. Dannijo Coco Ring ($216)
This season you can do one of two things: layer on tons and tons of pieces for a boho look or pick one or two statement accessories for a clean, modern look. For a wedding, I tend to go with the one or two statement pieces like this Dannijo Coco Ring. It adds just the right amount of shine without stealing the attention from your dress.
6. Bourne Leigh Sandal ($289)
No one sees the bride's shoes, so you're more than welcome to show off when it comes to wedding footwear! More a jewelry piece than footwear, these Bourne sandals are eye candy. Suede metallic straps come together to a "t" and are encrusted with crystals and beading
Most Read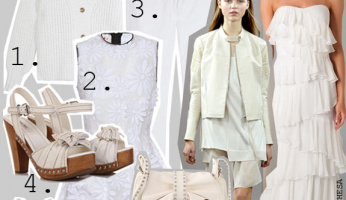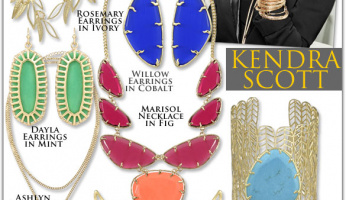 Subscribe to our Newsletter