Our Favorite Way to Wear Nude…
My favorite way to wear this season's nudes and neutrals? Everywhere and all together, a la Olivia Palermo. The key to pulling off this look is to throw a neutral print in with the mix. Palermo started with a blurred print dress and worked her way out, adding a natural fiber belt, structured taupe bag, and tan booties. Another reason this outfit works is Olivia's statement necklace; it adds another mixed neutral "print" to the overall look. The absolute best part of this outfit is that you can mix all of these nude pieces into every other outfit already in your wardrobe. No wonder it's our favorite way to wear nude…
SHOP THE STORY:
1. Tibi Deco Bouquet Print Dress ($436)
Palmero chose a blurred graphic print, but we think a neutral-based floral is just as great. Flirty and feminine, this dress gets the point across with a 70's midi length and peasant blouse bodice.
2. Spring Street Design Group Ribbon and Fringe Necklace ($38)
Gold is my favorite metallic pop! against nude. This Spring Street design uses a combination of ribbons, chains, and antique beads to add just the right amount of shine to any neckline.
3. Pieces Virabello Wide Buckle Belt ($25)
A wide natural-fiber belt adds structure to this season's flowing, frilly dresses. This Pieces belt will take you places,with its chic Danish roots and street sensibility.
4. Haute Hippie Beaded Peasant Dress ($595)
Look closely…that's reptile print! If florals and blurred graphics aren't your ticket, this print is for you. The silk chiffon overlay and short hemline speak of summer breezes to come.
5. Marc by Marc Jacobs Sneaky Snake Franny Tote ($298)
Another reptile print, but this one is even more subtle. Just a hint (or hiss, if I may) of reptile embossing adds texture to this taupe-colored tote. Wear with every color in your wardrobe!
6. Pelle Moda Aliano Wedge ($164)
An outfit like this deserves a great finish. May we suggest this Pelle Moda wedge? Its two-toned straps are eye-catching, even though they are neutral. Elastic straps anchor you to these strappy sandals all day and into the night.
Most Read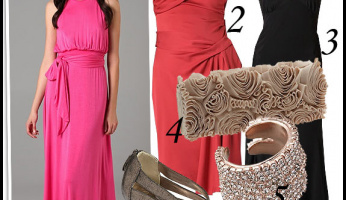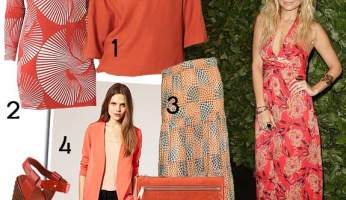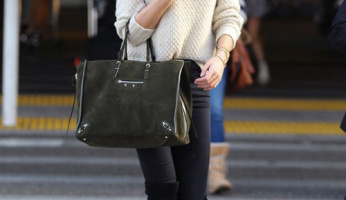 Subscribe to our Newsletter