What To Wear Holiday Shopping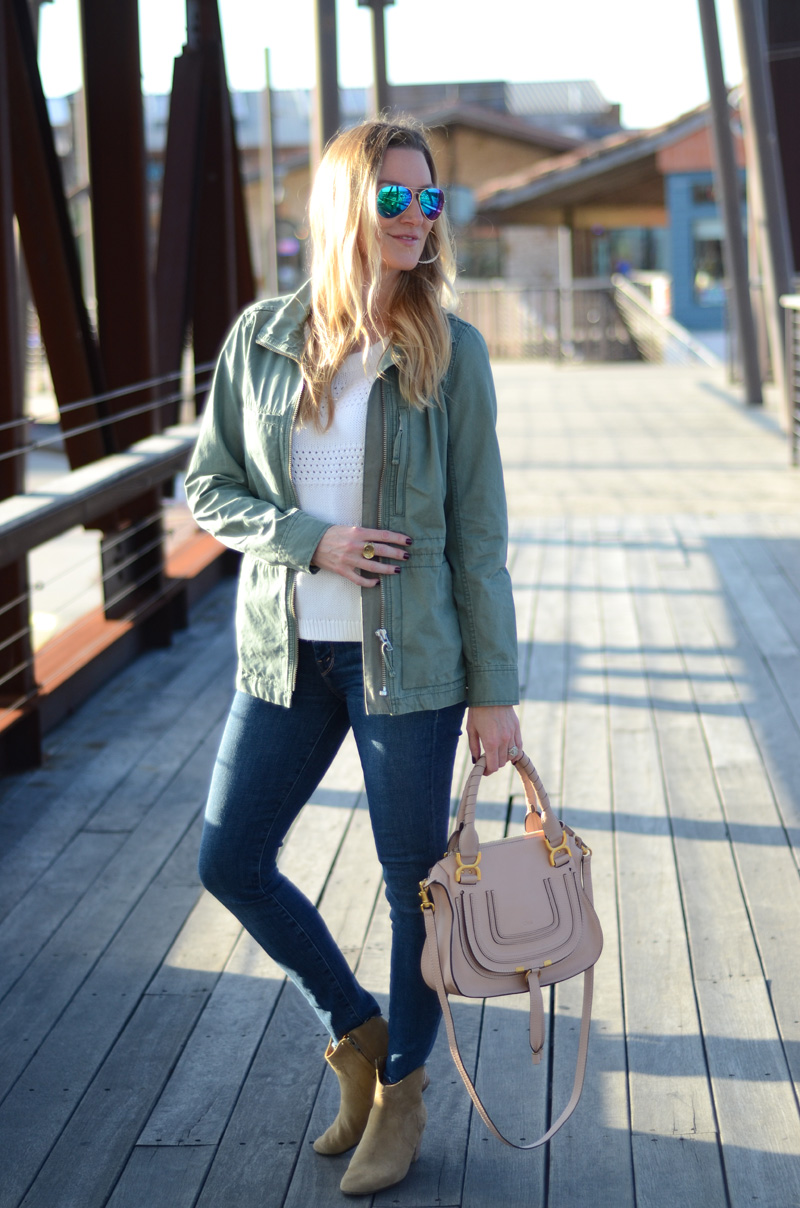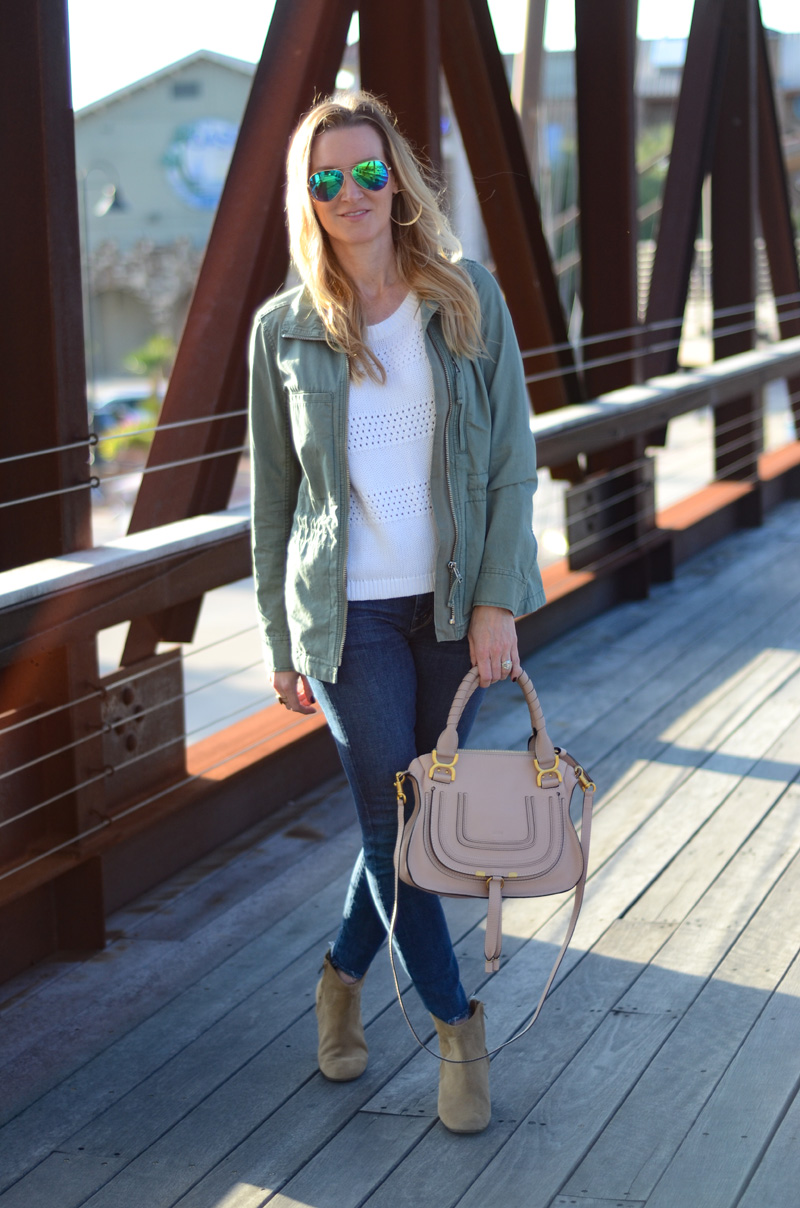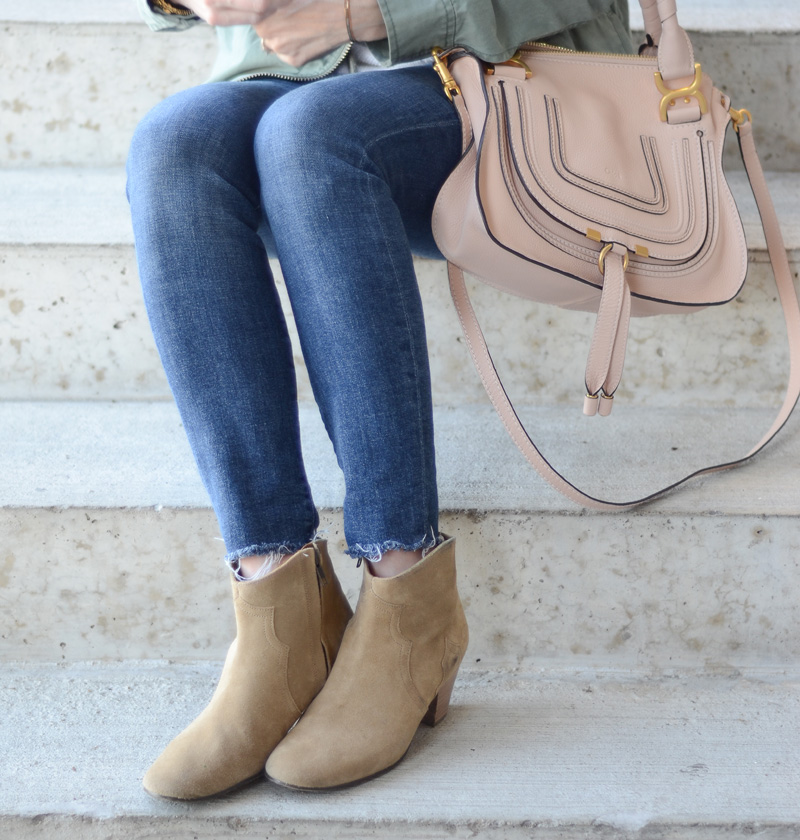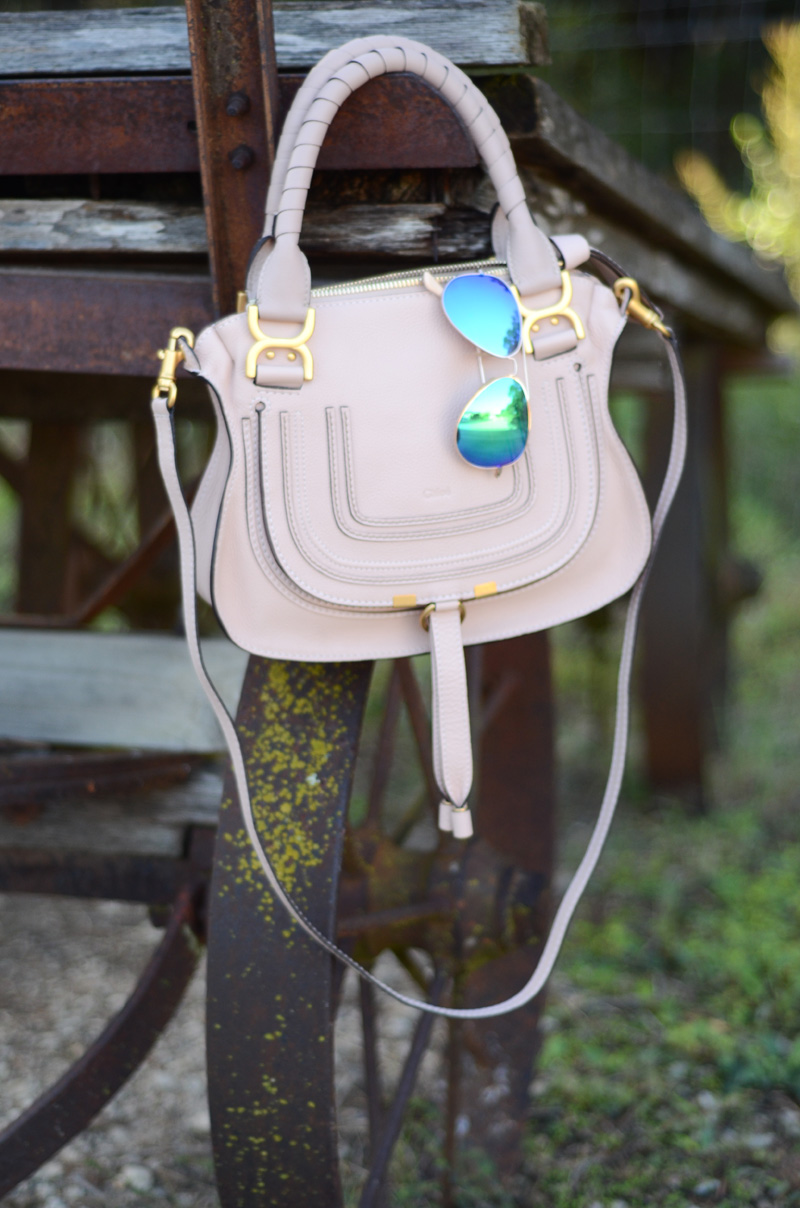 The holiday shopping season is in full swing…I can't believe November is already in our rear view mirror! I spent the past weekend perusing my December issues of all my favorite magazines and found inspiration for many gifts, so now it's full-steam ahead. I'm hitting the stores in earnest this weekend. Taking inspiration from the celebrities comfy about-town look (I love this outfit on Selena Gomez ), I'm definitely stealing her style for my holiday shopping excursions.
A lightweight jacket to pull on and off depending on the weather (and temperamental store heating/cooling) is where I'm starting.I have expressed my love for this Madewell parka HERE and HERE and the love affair continues. It is one of the first pieces I pull out of my closet in September to take my favorite summer staples seamlessly into Fall and layer for winter. To fill in the blanks, I'm adding comfy but flattering skinny jeans (These are my FAVORITE pair), hide-the-tired-eyes aviator shades in stand out colors and a statement neutral bag that can handle the stress of Holiday shopping and pair with every outfit.
My bag of choice? An easy-to-carry bag to swing from my shoulder with plenty of compartments for organizing when my arms are full.  My Chloé bag is a classic and is as practical as it is beautiful – I just love how much I can fit in it! To finish, I'm pulling on these fantastic suede booties with a comfortable Cuban heel for walking (more fabulous fall boots linked below).
Shop The Post:

Most Read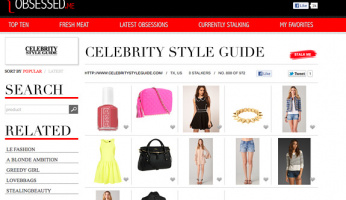 Subscribe to our Newsletter