What To Pack For Your Stylish Holiday Getaway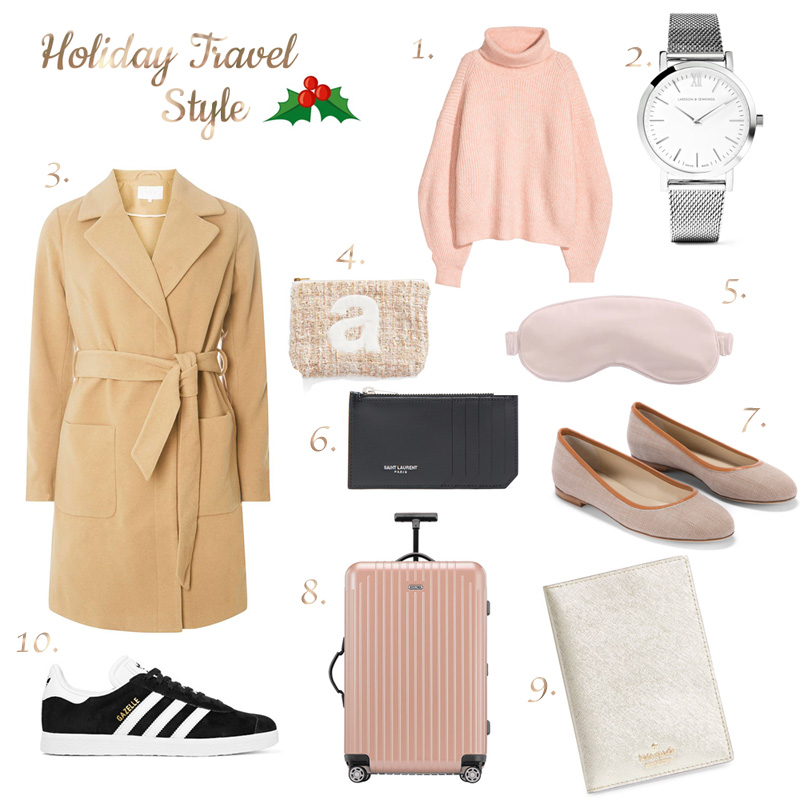 As the holidays approach, travel season swings into full gear. When considering your travel outfit style is important, but comfort and convenience are just as crucial. Dress in layers, so that you can adjust your own temperature in accord with drafty jet bridges or overheated cabins.
For that weekend getaway to a much-deserved vacation, no matter where the destination, near or far, make sure you get there in style. From cold-season staples to chic luggage and carryon bags, don't leave home without the travel essentials ahead. Get organized and make this busy hustle and bustle time stress-free.
Other must-haves? Stylish sneakers or ballet slippers that slip easily off and on when going through airport security, a camel coat that retain their smooth shape, and a silk sleep mask to help rest tired travel eyes.
1. Cozy Turtleneck: Comfy, flattering and stylish….what more could you ask for? Layer it or let with a travel must-have scarf or jacket and you're ready to go!
2. Classic Watch: You will need a stylish watch to help you keep track of time and get you to those connecting flights! This 'Chain Metal' style is so classic, marrying classic British style with Swedish minimalism, this stainless steel timepiece with a white brass face will surely get noticed.
3. The Perfect Camel Coat: If you don't have a 'go-to' camel coat, make it your mission to find the perfect one. This must-have, versatile hue will work perfectly with all your favorite staples. It is also the color that makes everything look more expensive and chic. It will be your fashion favorite for years to come because of its classic color.
4. Monogram Cosmetics Case: A single initial adds a personalized touch to a travel-ready cosmetics case woven with shimmering thread.
5. Sleep Mask: This sleep mask is crafted from the highest grade mulberry silk for a rejuvenating sleep. Lightly cushioned, it sits softly against your face to block out light while the smooth fabric protects against damage to skin and hair from all the busy travel.
6. Credit Card Case: Keep all your cards and ID neatly organized and easy to carry as you breeze through security. When travel organization is key and this little number has you covered.
7. Stylish Ballet Flats: These ballet flats are made for the frequent traveler in mind. They are super comfortable, easy to slip on and off and complete any travel outfit.
8. Beautiful Luggage: The days of ugly, bulky luggage are gone. All your favorite fashionistas are zipping through the airport with head-turning luggage. I love the rose color and it is tough, flexible and lightweight.
9. Leather Passport Holder: So cute! Small enough to fit anywhere in my bag but easy enough to find. Great material and I love the extra slots to keep other travel documents organized.
10. Perfect Travel Sneaker: These shoes are so stylish and fashionista must have! Comfy right out of the box and super cute with athleisure, jeans, or even dresses. (Tip: Size Down)
Most Read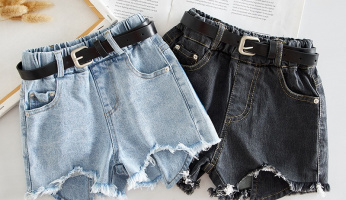 Subscribe to our Newsletter