What They Are Wearing: Hair Accessories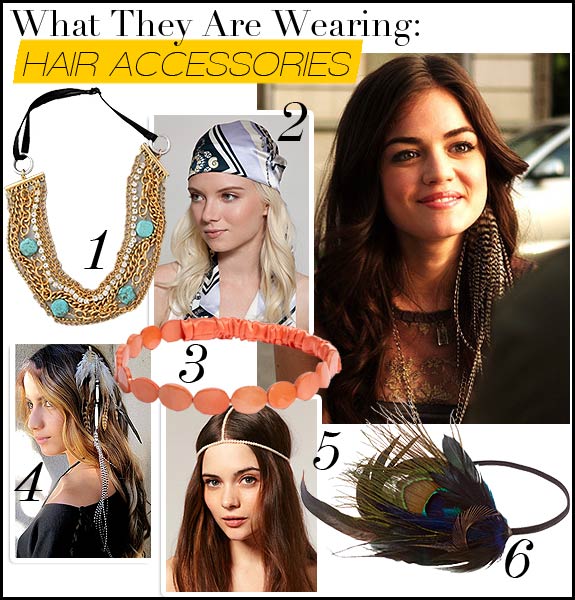 Feathers and gems, shells and chains, scarves and head wraps… the biggest trend in hair has to be what's in it, not necessarily how it's styled. By far the biggest trend is feathers of all colors, shapes and sizes. Weave them into your hair or clip in a set for the day, these Native Americana-inspired accessories add a stunning amount of texture to any hair-do. Also big is hair jewelry, whether it be strands of pearls or a multi-media mix of chains and stones.  Finally, on a more classic note, scarves have migrated from neckline to hairline for the summer. What are they wearing, you ask? Look past the clothing, past the jewelry and shoes, to discover that it's all about the hair accessory.
1. Dauphines of New York Hippie Love Headband ($80)
In love with everything hippie-esque! We are, too, especially when it comes to their love of accessorizing. Like a necklace for your hair, this headband adds plenty of bling with its mix of chains, turquoise, and rhinestones.
2. Eugenia Kim Gigi Silk Head Scarf with Tails ($143)
Think regatta-going, Monaco fashion, and cruising the Mediterranean in a private yacht. The head scarf is a simple way to add luxury to any beach or poolside look. Wear one with a tunic dress, bikini, or anything linen for sea-inspired style.
3. Tasha Shells Head Wrap ($32)
Another sea-inspired style, the Tasha Shells Head Wrap features a stunning row of orange-tinted shells. Its elasticized back provides a perfect fit.
4. As Is Hair Clip ($33)
Don't want to commit to having the feather weave? This As Is Hair Clip is the perfect solution! Clip this gorgeous mass of feathers and chain into your hair for a major feather impact without any of the commitment. Bonus: this clip works as a footwear accessory. Clip to your favorite pair of boots to jazz up your suede slouchies.
5. ASOS Pearl Crown Headband ($14)
A crown fit for a bohemian princess! Creamy pearls encircle and crown your head in this affordable ASOS creation. Elasticized bands ensure that this accessory stays put.
6. Pearl & Ivy Feather Head Band ($39)
Another easily-removable option for the feathers-in-hair craze. This Pearl & Ivy head band slips on over your hair and lends the vibrant color scheme of our favorite feather…the emerald, gold and cobalt tones of the peacock…to any outfit.
Most Read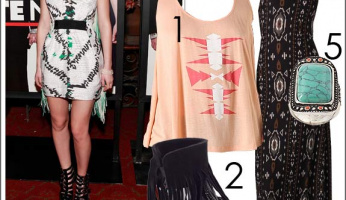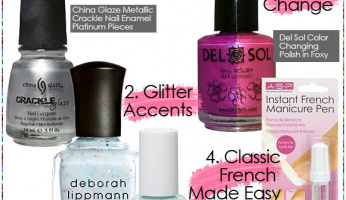 Subscribe to our Newsletter