What Celebrities Wear Holiday Shopping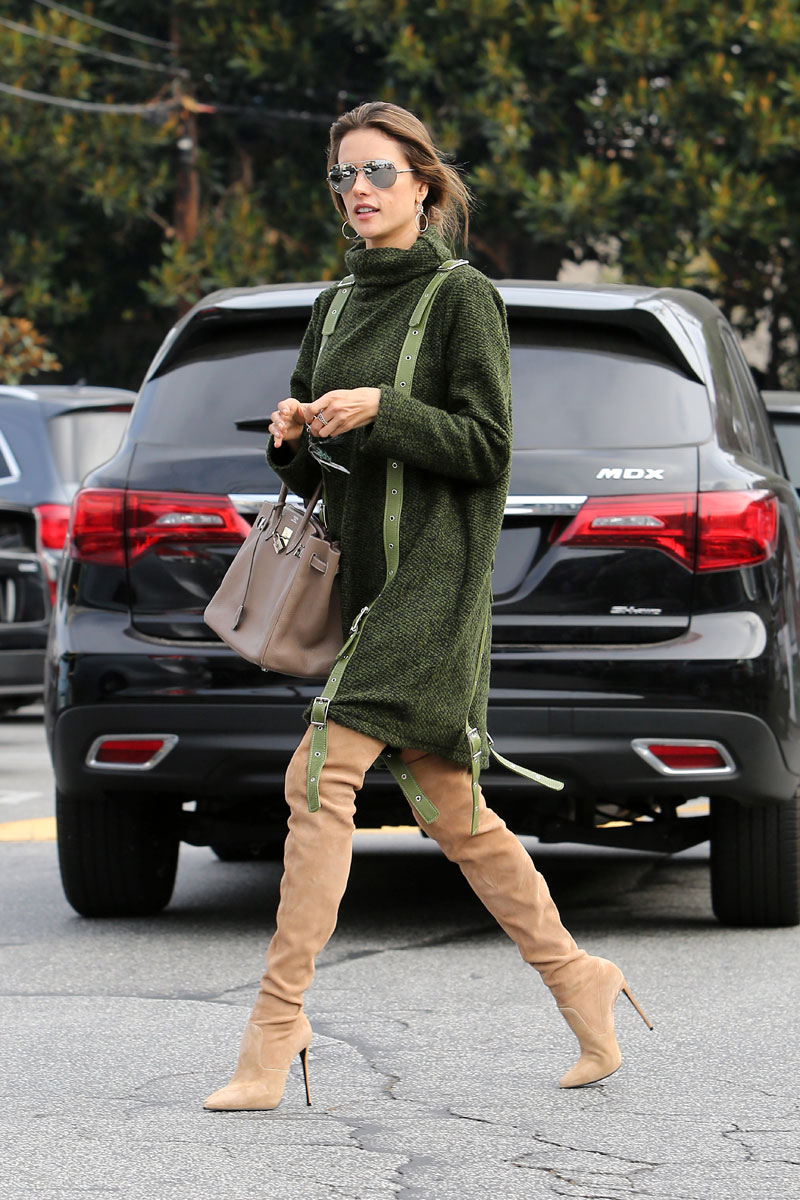 The holiday shopping season is in full swing, Tis the season to shop 'til you drop. I spent the past weekend perusing my December issues of all my favorite magazines and found inspiration for many gifts, so now it's full-steam ahead. Another source of Holiday inspiration for me? What celebrities wear shopping. I'm taking the style cues from celebrities comfy shopping looks and I'm stealing their style for my holiday shopping excursions.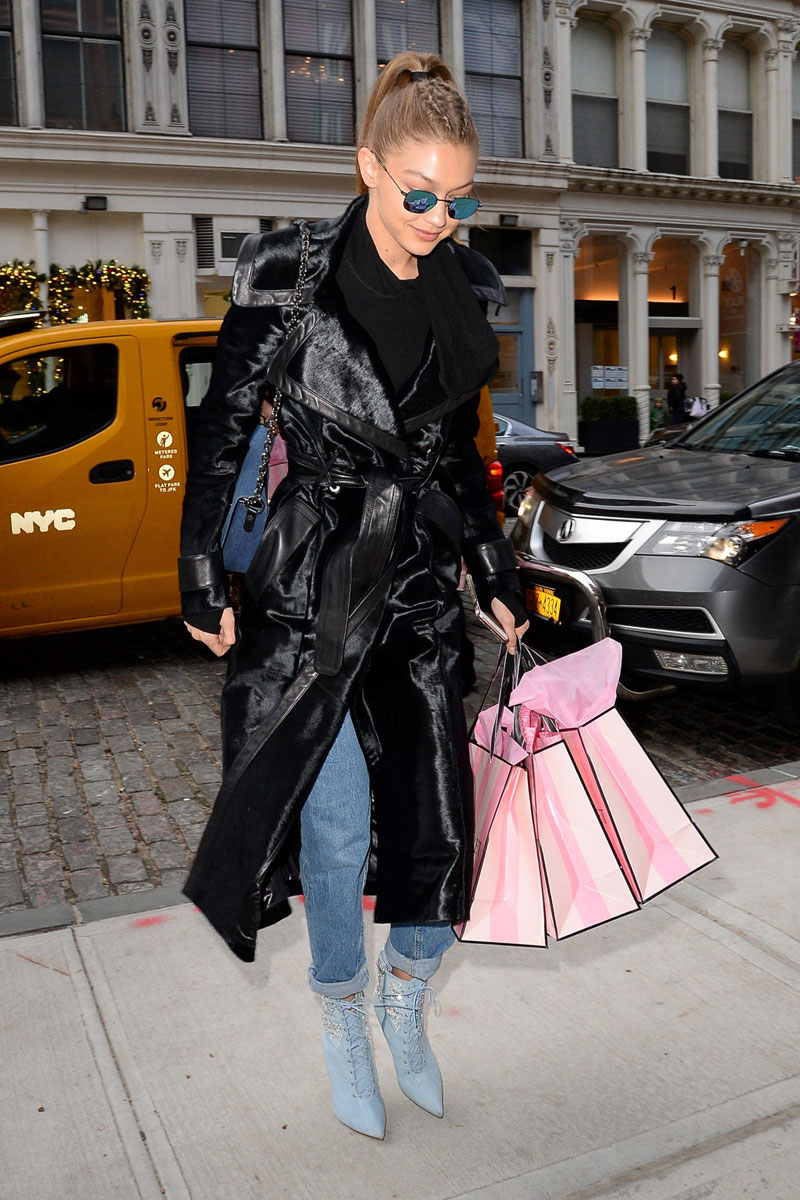 Many of our favorite style stars have been out and about shopping for gifts, like the rest of us. The main difference might be that when it comes to their shopping style, these women do not get lazy just because it's the holidays. In fact, a lot of them step up their style game.
Whether it's Kendall Jenner and Hailey Bieber taking a chic trip to Barneys New York in Beverly Hills, or Gigi Hadid on Victoria's Secret shopping spree, these women all bring their own style to their shopping excursions. They all emulate unique outfit formulas you can copy for your own shopping adventures.
Easy To Throw On Jacket:
A lightweight jacket to pull on and off depending on the weather (and temperamental store heating/cooling) is where I'm starting. I have expressed my love for this Madewell parka HERE and HERE and the love affair continues. It is one of the first pieces I pull out of my closet in September to take my favorite summer staples seamlessly into Fall and layer for winter. There are so many great ways to style a green utility jacket like this one. I love the idea of being able to dress it up with a chic pair of heels. Or try it with black leggings, a sweatshirt, and sneakers for an athleisure ensemble.
My Favorite Essentials:
I'm adding comfy but flattering skinny jeans (These are my FAVORITE pair), hide-the-tired-eyes aviator shades in stand out colors and a statement neutral bag that can handle the stress of Holiday shopping and pair with every outfit. My bag of choice? An easy-to-carry bag to swing from my shoulder with plenty of compartments for organizing when my arms are full. My Chloé bag is a classic and is as practical as it is beautiful – I just love how much I can fit in it! To finish, I'm pulling on these fantastic suede booties with a comfortable block heel.
Shop the Post:

JavaScript is currently disabled in this browser. Reactivate it to view this content.
Most Read Subscribe to our Newsletter