Valentine's Day Gift Guide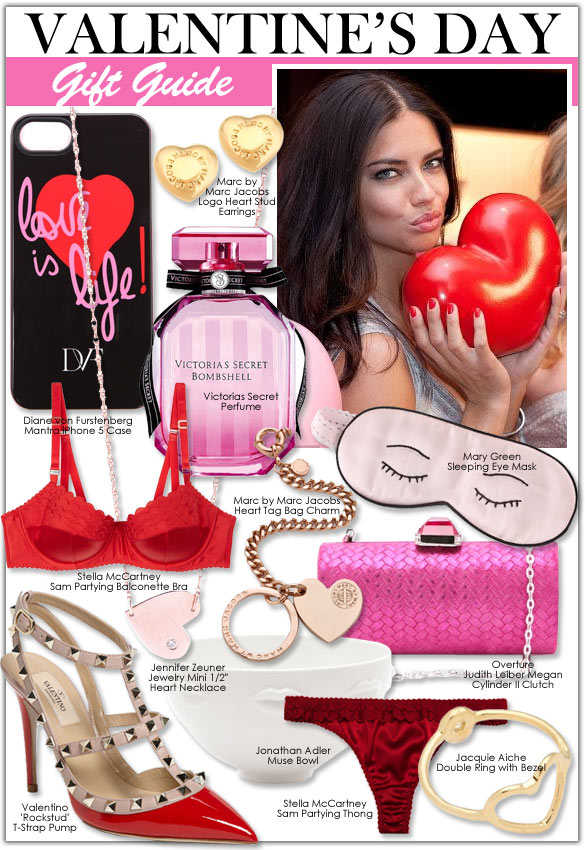 What to get? What to get? We are fast approaching the week away mark for V-Day. Do you have your valentines made? If not, I've gathered my favorite gifts for gal pals, treats for myself, and some I hope to receive (no pressure, hubbie!). Spread the love this Valentine's Day with fresh classics: perfume, lingerie, and jewelry. Mix up your Valentine's Day wardrobe with fun accessories you can wear right into spring, like festive clutches and killer stilettos. Finally, don't forget your friends. Gal pal valentines are sometimes the most fun, so spoil your soul sisters with something festive that celebrates your friendship. I'm looking forward to gifting this fun list next week!
1. Diane von Furstenberg Mantra iPhone 5 Case: Love is life! Celebrate love by flashing this endearing quote everywhere you go. We all need a reminder to spread the love. 🙂
2. Marc by Marc Jacobs Logo Heart Stud Earrings: I'm hoping for something in a small box this Valentine's. Hint, hint, honey…these sweet logo earrings have stolen my heart…and they'd go with everything in my closet!
3. Jennifer Zeuner Jewelry Mini 1/2″ Heart Necklace with Diamond: Will you be my Valentine? I adore the delicate pink rosegold and the tiny sparkling diamond of this Jennifer Zeuner piece. Its delicate chain and charm hang sweetly over your collarbone.
4. Judith Leiber Ritz Clutch: Going out on the town for Valentine's? Take along this gorgeous Fizz Crystal Clutch. Its prettyy pink color is a fun departure from classic red, but just as festive for the day. I love the way it looks against black or gray outfits.
5. Jonathan Adler Muse Bowl: Pucker up. Load up this cheeky bowl with chocolate-covered strawberries, conversation hearts or your favorite aphrodisiac for the big night. The lips will get a laugh, but might just get you in the mood, too.
6. Stella McCartney Lace Trim Bra: Perfect in every way, this balconette bra is just right for Valentine's. I love its retro feel that comes from a balconette cut and scalloped edging. In ruby red, this piece will add a whole lotta va-va to your voom.
7. Stella McCartney Clara Thong: The matching set. There's something so sexy about a matching set, and it signals a plan, effort, and forethought. Spoil your special someone with this racy red bra and thong!
9. Jacquie Aiche Double Ring with Bezel: Wear two ways. This delicate little ring is a buy one, get two. Wear one way to show off a tiny sparkling stone, then flip around the next day to show a tiny gold heart. I think this makes a great V-Day gift for your daughter or sister.
10. Mary Green Sleeping Eye Mask: The gift of rest. This girly-girl mask is so adorable, I think it's a great gift for your gal pals! Add it to a basket of bubble bath, candles and a new robe for the gift of complete relaxation.
11. Valentino 'Rockstud' T-Strap Pump: Tough love. I love the edgy appeal of these studded t-strap pumps. Wear them as a hint of the sexy vixen within. Punch up a pencil skirt or wear with a leather piece: jacket, legging, or trimmed top.
12.Victoria's Secret Bombshell Eau de Parfume : For yourself or for a friend, perfume is the quintessential Valentine's Day gift. Personal, romantic, and still practical, too, a spritz of perfume is the way I finish every outfit. Use it as the signature to your look.

Most Read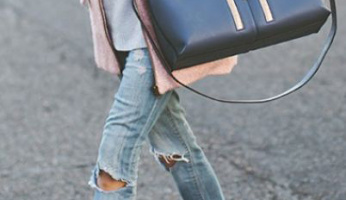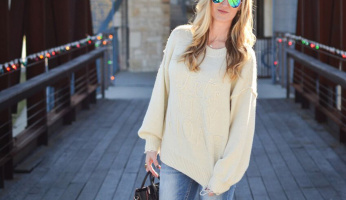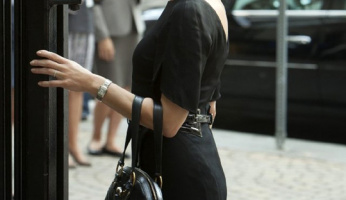 Subscribe to our Newsletter