Upgrade Your Basic Tank Top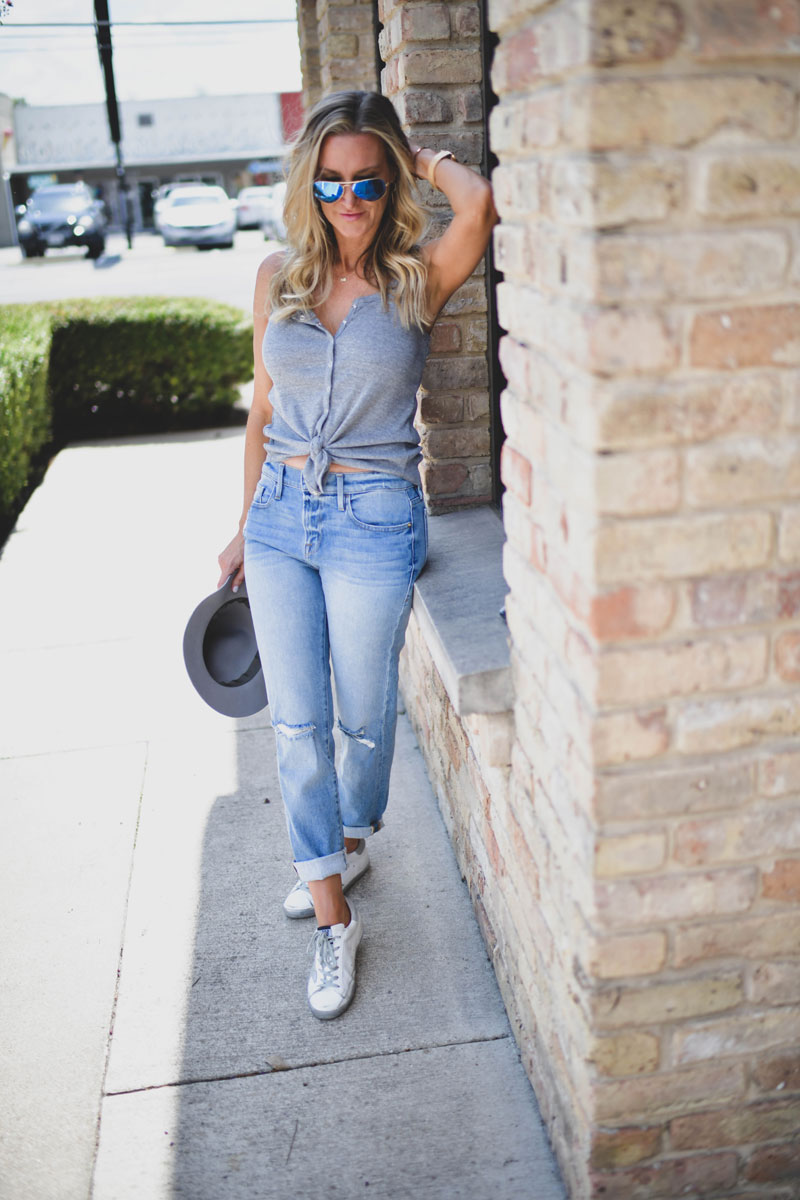 Ladies, transitional seasons are sneaky, but it is real — and it is coming. Though the changes in weather are at first subtle, they certainly merit major attention when it comes to our wardrobes — and I'm not talking about just adding a cardigan here. So my tip is to go with pieces that can be worn alone or layered like this updated tank top. Also, update your jeans collection to include some of the moment styles.
Sometimes it's the simplest outfits that make you look and feel the best:
If you don't know by now, I'm completely obsessed with jeans! My daily uniform usually involves some form of denim, and I'll admit that a large portion of my closet is dedicated to different styles of jeans. They're comfortable, flattering, and stylish, which is exactly what I strive to achieve with my personal style! I've become such a fan of the mid-rise jean trend and appreciate the lengthening silhouette and flattering cut of the waistband (bye bye to the ultra low rise of the early 2000's, I'm looking at you, Christina Aguilera). For my high-waisted jeans, I've started moving past the traditional skinny leg and love more relaxed fits like these from FRAME Denim.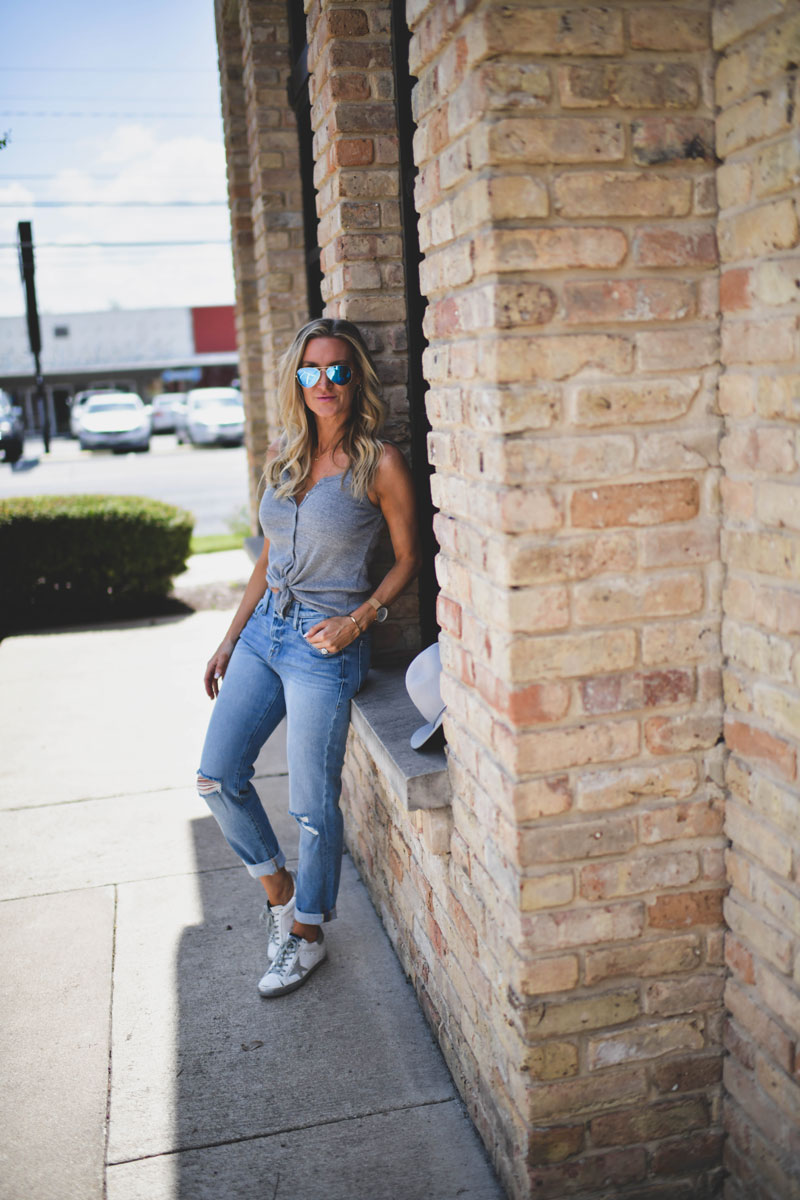 Upgrade Your Basic Tank Top
When it comes to laid-back knit tees that are vintage inspired and carefree,  Chaser Brand is my go-to.  Talk about THE PERFECT basic. Let's be honest the tank top is a necessary wardrobe staple. But why can't you have a little fun with this classic go-to?  It is the perfect update to the basic tank you see everywhere.   I also love the snap buttons on this henley. Tie it at the waist for an off-duty look or layer it with a leather jacket and jewelry. It is so easy to dress up.  This top is perfect from day to night!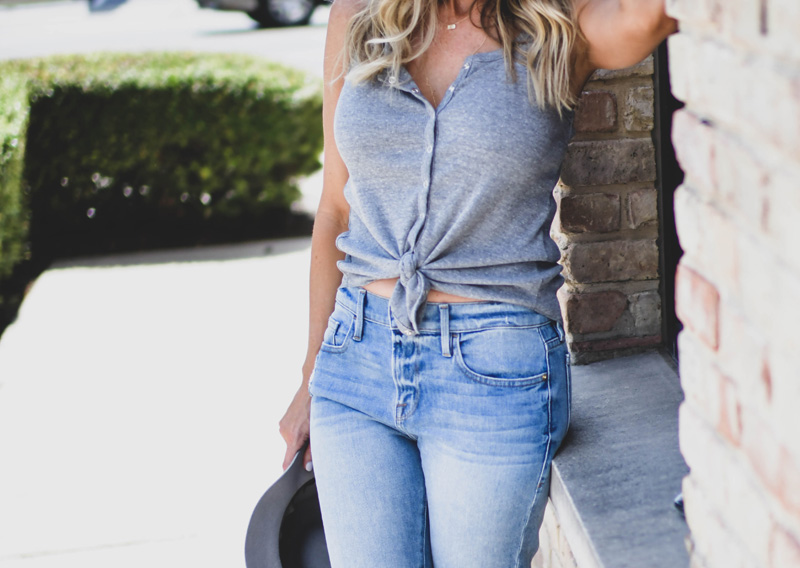 These Sneakers Instantly Make an Outfit Cool
If you're looking for a crazy-cool pair of sneakers to add some edge to any look, I highly recommend Golden Goose sneakers. They're suitable for any occasion; from day to evening and especially at any age. This label's footwear is loved by Taylor Swift, Selena Gomez, and Kristin Cavallari.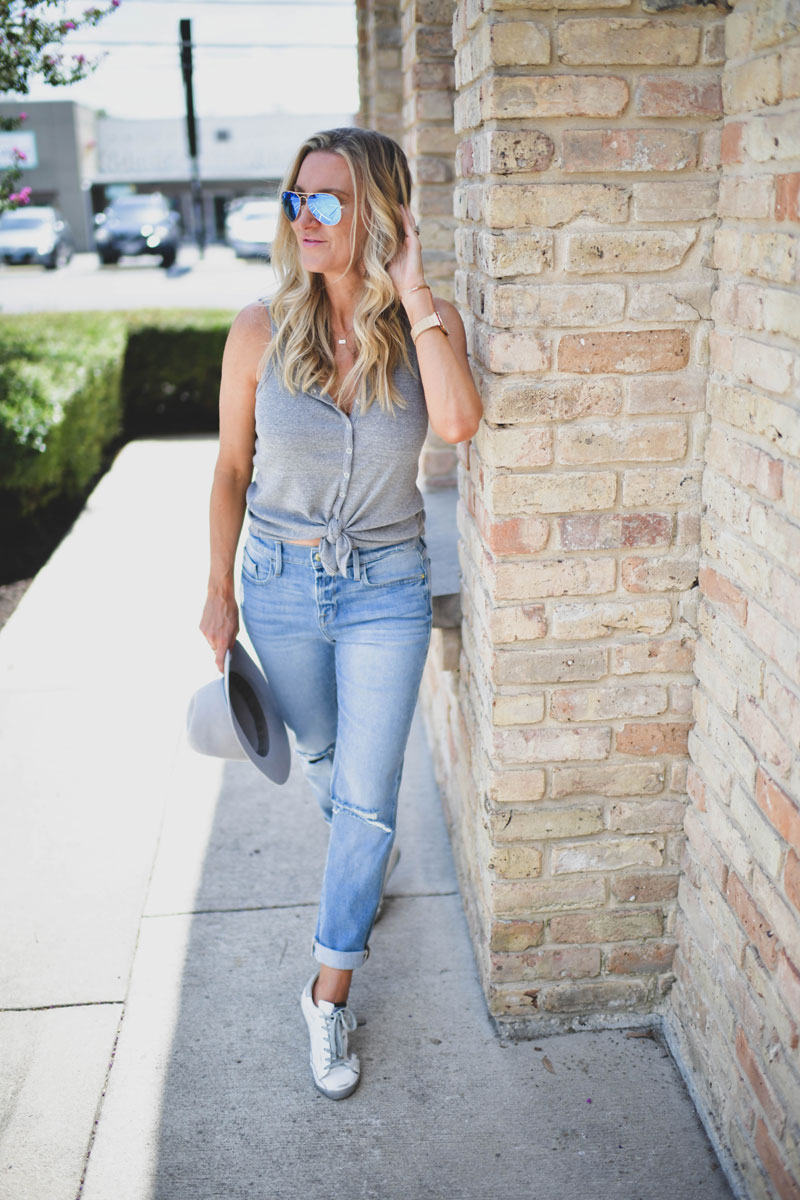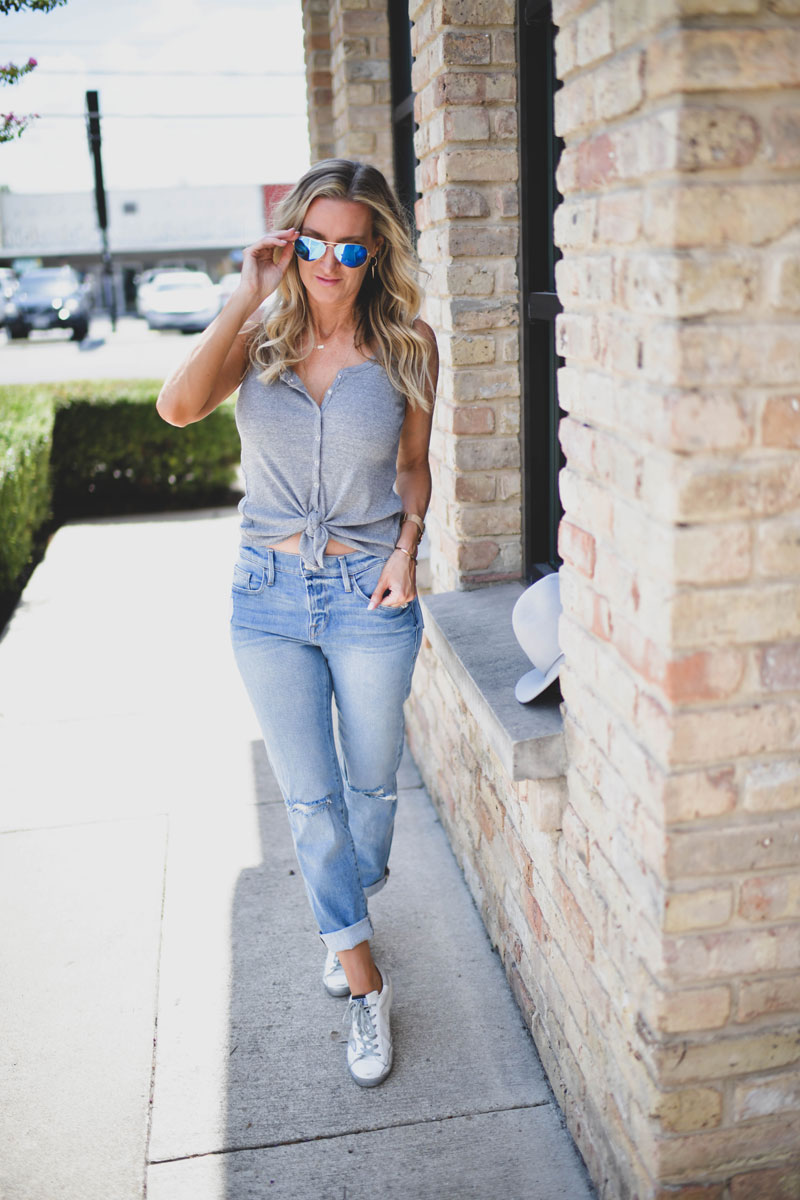 My style has evolved over the years, but I've found I look and feel my best when I stay true to the classics. Maybe that's why I've been loving the mid-waist jean trend and hope it stays for a while longer. Clothes that are simple to style and super versatile definitely get the most use from my closet. Let's face it, jeans are basically the most wearable! Let me know in my Instagram comments if you guys are as obsessed with jeans as I am (or is there something else that steals your heart?).
SHOP THE POST:

Most Read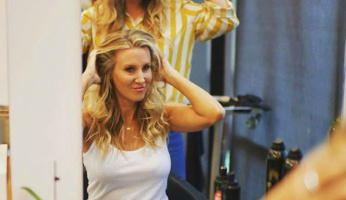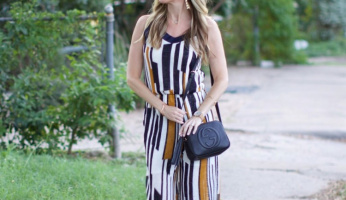 Subscribe to our Newsletter