Ultimate Suitcase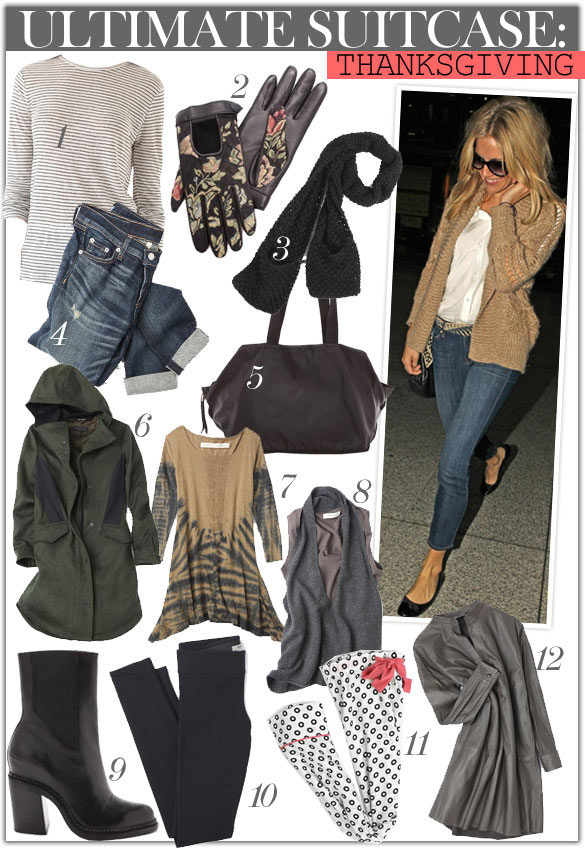 Whether you're traveling for business or pleasure, the December holidays or another round of meetings, travel looks are an inevitable part of your wardrobe. Yesterday I posted Rosie Huntington-Whiteley's traveling look, and last week I spotlighted Penelope Cruz's jet-setting outfit. Both of these stars followed some important rules for travel: don neutral pieces in wearable fabrics that you can mix and match. Next, use statement jewelry and accessories to make the look your own. So let's use these rules to get down to the business of packing your own suitcase. Shopbop has provided me with a wonderful list of mix-and-match pieces to get you through your Thanksgiving weekend, home or away!
1. T by Alexander Wang Linen Stripe Tee: Pack at least two t-shirts for weekends away. These light pieces give you the option to layer (cold tarmacs, frigid errands) or wear alone (cozy fireside chats, cooking in the kitchen). A stripe is always a no-fail choice for print.
2. Rag & Bone Chevron Quilted Driving Gloves: Show some personality. Use your accessories to showcase your personal style. These luxe driving gloves go beyond your usual leather gloves with their floral quilted panels.
3. Bop Basics Popcorn Pocket Scarf: Brrrrr…layer on the layers. This cute popcorn scarf is a sweet addition over a serious wool or leather jacket. Choose a neutral or personality-filled scarf for travel, as scarves make great wraps for the plane ride and cover the inevitable stain or wrinkle on long trips.
4. Rag & Bone/JEAN Slouchy Skinny Jean: Black Friday wear. Be prepared to shop in these slouchy skinny jeans. The distressed finish and looser waistband are the perfect day-after-Thanksgiving-wear, while the skinny leg still provides structure. Pair with a cozy knit!
5. Foley + Corinna Bon Voyage Collapsible Duffle: Need a clutch and a duffle? This Bon Voyage bag was built the traveler. A sleek leather envelope clutch hides a collapsible nylon duffle, so any occasion is covered. Two bags in one!
6. Rag & Bone Varick Coat: Bring a coat that can go formal or casual to avoid packing two jackets. The hood, curved hem, and soft green color work for casual looks, while the soft wool, careful tailoring, and smooth lines work for more dressy affairs.
7. Raquel Allegra Bell Top: Show your colors. This slouchy tee works well under a cozy cardi, vest or jacket and provides an opportunity for personal style. The warm gold color adds a dash of sass to a basic leggings-plus-tee lounge outfit.
8. Inhabit Cashmere Drape Shell: Draped layers are both beautiful and forgiving. The ideal balance to your skinny jeans or leggings, this shell has the power of warmth and style. It's also a fun twist on summer's racerback tanks.
9. Theyskens' Theory Taylor Boots: Wear with all. Shoes and coats are the bulkiest items to pack. Save room by packing just a couple pairs. The Theyskens' Theory Taylor Boot works well with a multitude of looks, at the end of leggings or tights or skinny jeans.
10. Helmut Cocoon Leggings: Stretchy, slim and sleek. The name of the game is a smooth sillhouette, something that proves difficult on plane or car rides. Don't fear the rumple with these wrinkle-less legging. They work for long travel days…and their stretch makes them the perfect turkey day pants, too!
11. Three J NYC Coco Pajama Set: Lounge in comfort. Catch up with your family and friends while drinking your morning coffee in these cozy, printed jammies. A fresh pair is a necessity when you're an overnight guest.
12. Vince Leather Dress: Show your edge. This leather dress by Vince showcases your style saavy: it's both edgy and easy to wear, as most dresses are. Layer it with tights or leggings for travel or  wear for Thanksgiving dinner. Dresses are a cinch to throw on and a compact outfit to pack.
Most Read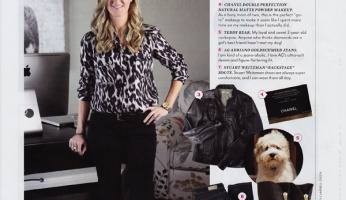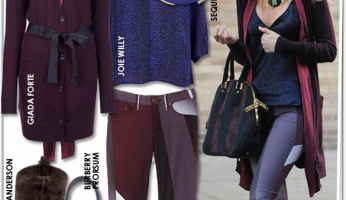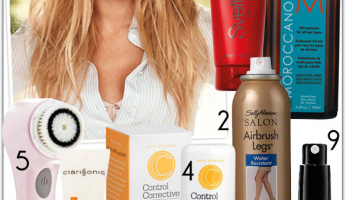 Subscribe to our Newsletter