Trending: The Rise of Oversize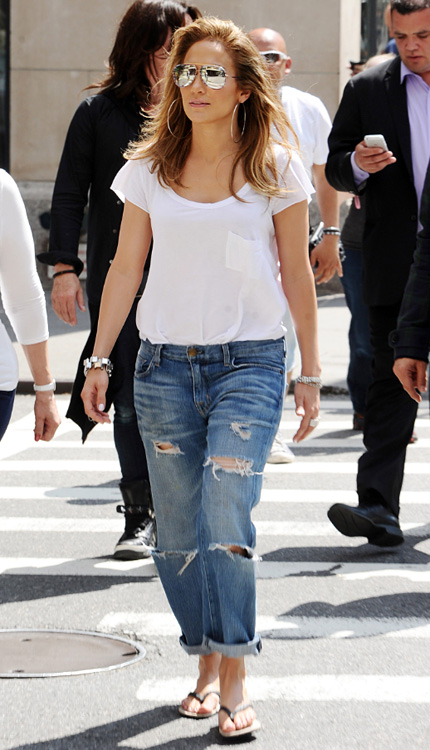 After years of buying nothing but fitted tops and second-skin jeans, I've finally succumbed to the comfort of loose clothing. Now it's oversized everything: boyfriend jeans, shirts to my knees, and arm-swallowing sleeves. When we think "oversized" in regards to fashion, our minds usually jump to the same fool-proof pairings—a long sweater over skinny jeans or wide pants with a fitted button-down. But I recently wondered (on a rainy morning, in which I was particularly exhausted) if I could drown in my clothes, head-to-toe, and still look put-together. So I tried it. Attempt one, sans styling, I looked nothing short of slovenly. Not exactly office appropriate.
I secured the cuffed sleeves of an oversized RAILS flannel with two Kristen Elspeth cuffs for some unexpected glam.
When looking for the perfect oversized piece, first keep in mind that whatever's on the size tag is just a number, and it shouldn't deter you from buying something that looks amazing. A shirt that fits normally in one size could be sized up to become a sexy, off-shoulder piece. Seriously. If a stranger peeked into my closet, they wouldn't know if it belonged to a child, or a working woman, or a lumberjack.
This T by Alexander Wang T-shirt fits loosely enough to knot the hem and show a little shoulder. Add a Kenneth Jay Lane necklace to dress it up for a night out.
Once you've found your sack of a shirt (T by Alexander Wang has drool-worthy basics), here's what to do when a simple tuck doesn't cut it. Knot the hem of a shirt to take off some of that length—a knot on the side for a casual slouchy look, or a high center knot for those looking to bare some belly. Button-downs are even more versatile, and I say the bigger the better. Tie up the bottom for an impromptu crop. Belt it over a dress as an edgy alternative to a cardigan—or wear it, at an appropriate length, as a dress itself! And a recent discovery of mine: if it's big enough, you can undo the top several buttons and wear the neck opening around your waist, tie the two loose arms in front, and voilà, it's a skirt! I could go on and on.
Taper a wide-leg jean with a pin roll: Make a vertical fold along the outside seam of the pant leg so the bottom of the jean is tight against your ankle. Then, holding the fold in place, cuff the jean leg two or three times. Above: Citizens of Humanity jeans and Sam Edelman sandals.
Then there are boyfriend jeans, which, in my opinion, are the best thing to come out of this oversized era. They are comfortable, chic, and easy to style. You can never go wrong with a pin roll (instructions above) and a strappy heel. So go ahead, size up one or two sizes, or head to the men's department on your next shopping trip. You'll probably see me there.
More Stylish Options To Achieve This On Trend Look:

Most Read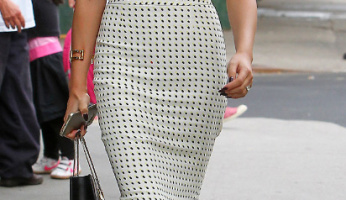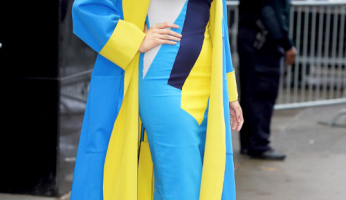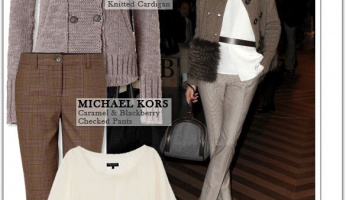 Subscribe to our Newsletter