Winter Is Coming: The Sweater Dress to Keep You From Freezing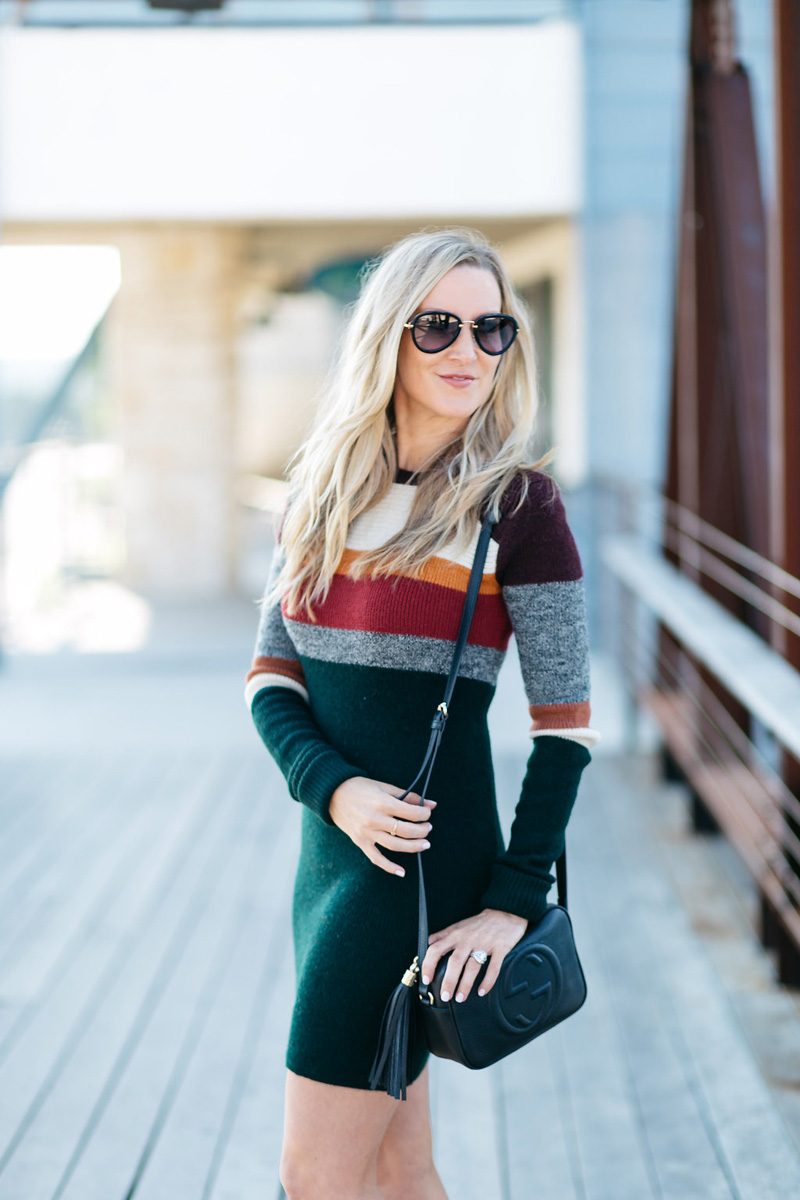 There's so much we love about fall fashion, but if I had to choose just one item to wear on repeat, I'd pick the oh-so-cozy sweater dress.  I can't help gravitating to autumn colors and thicker fabrics in the hope that the weather follows my lead. Some of my favorite colors for fall are rusty reds and greys, so I try and wear them as often as I can to really get into the October mindset. I love the idea of having seasonal color palettes for my wardrobe, but I haven't been able to part with my summer clothes yet! Has anyone ever done this with their closet? Rust and reds are also great transitional colors for fall because they're more sophisticated than the spring pink and summer orange.
The Étoile Isabel Marant knit dress I'm wearing today is a perfect example of how wearable and autumn-appropriate rust and burgundy are. Plus, this knit dress is ridiculously cozy and comfortable. I'm wearing it here with bare legs, but I'm excited to throw on some tights once the temperatures drop. Black tights, boots, and the right coat? I'm already swooning!
I paired this dress with low, versatile Christian Louboutin boots (that are just as cute with tucked-in jeans) and my Gucci Soho Disco bag. I've already talked about how timeless and gorgeous it is, but I have to mention that it's quickly becoming my go-to bag for fall.
I'm going to continue to wear dresses into fall as much as I can since the weather can quickly drop from cute to freezing in a matter of days. I have to take advantage of the sweater dress weather while I can! If you want to see more of my fall outfits and inspiration, make sure to follow me @celebstyleguide on Instagram .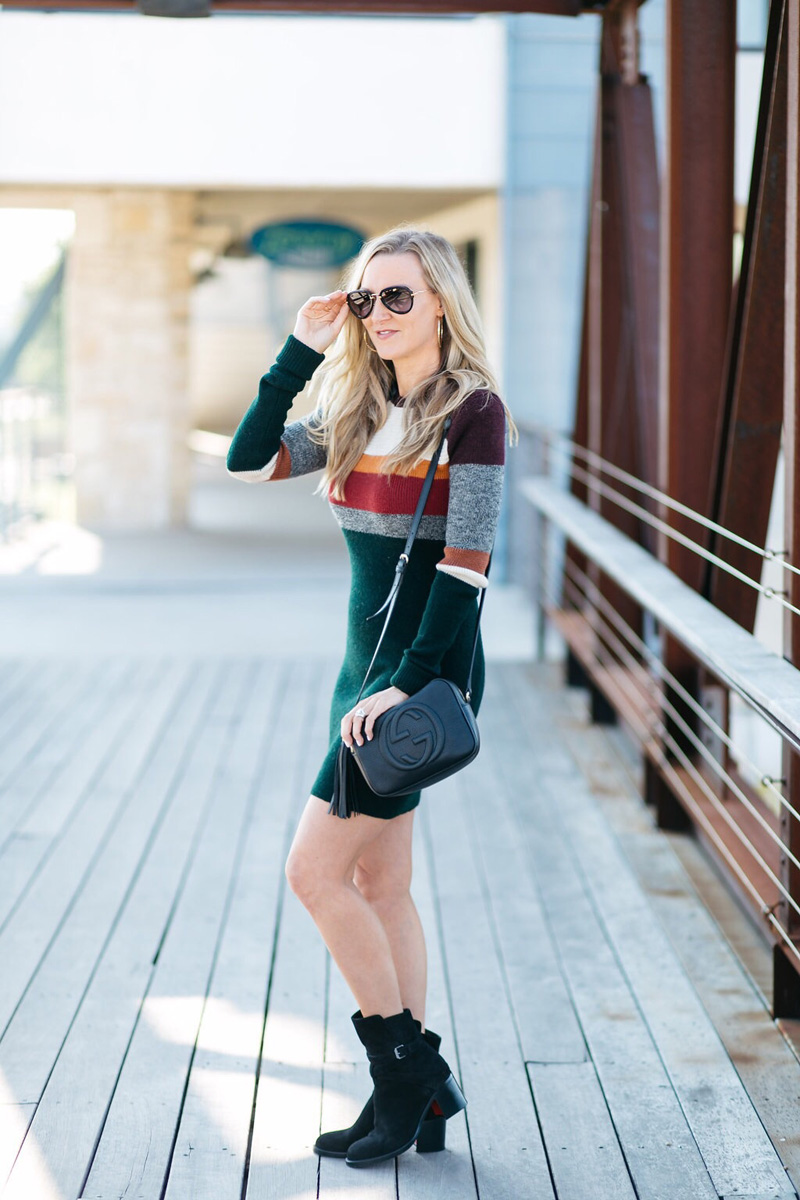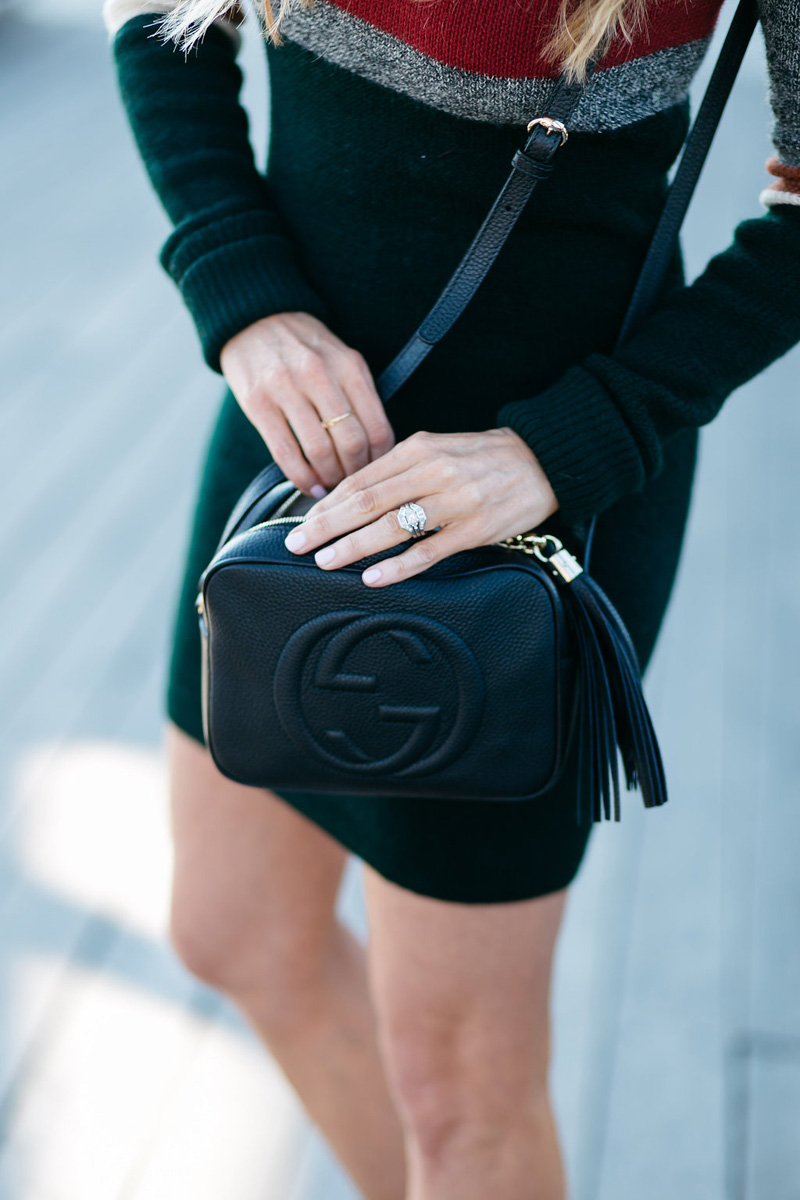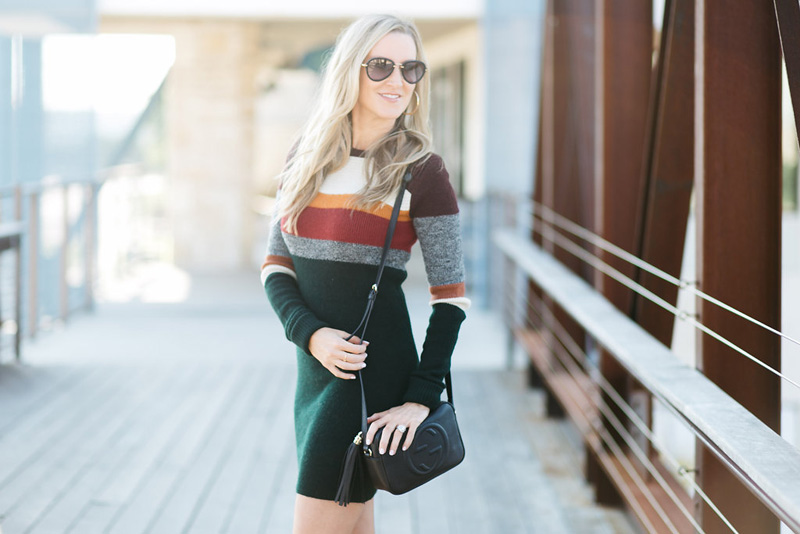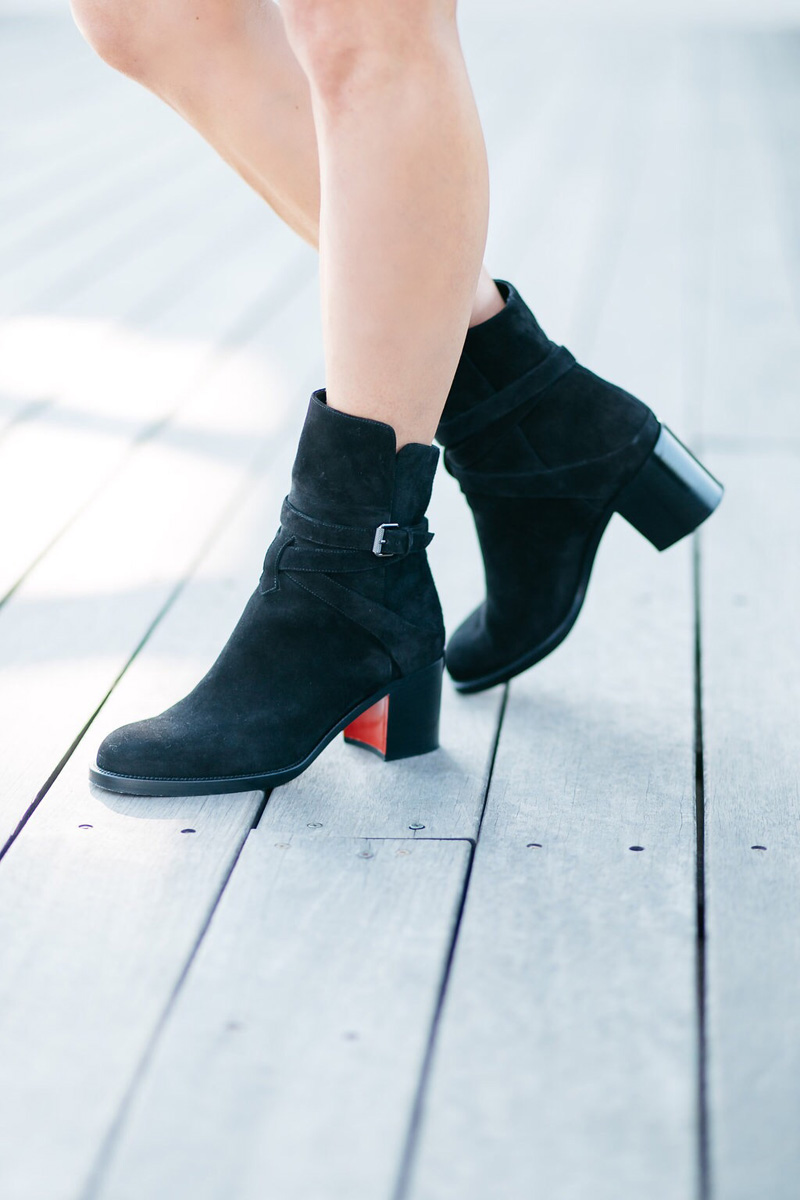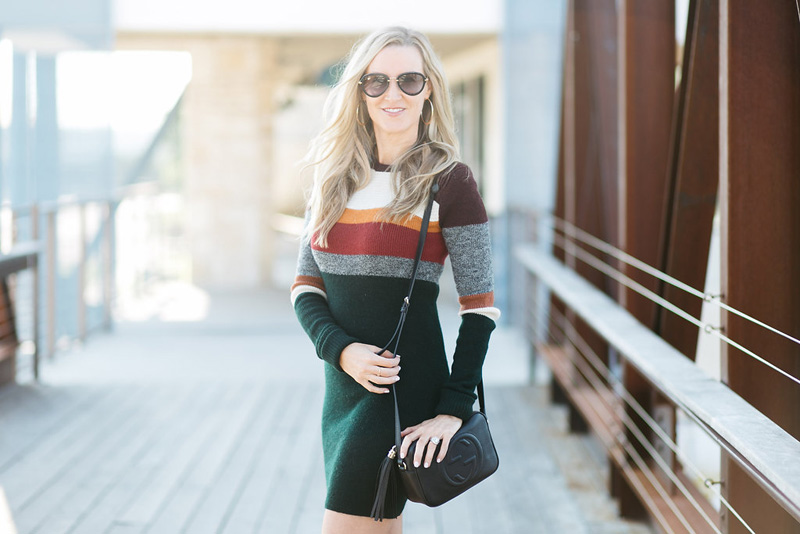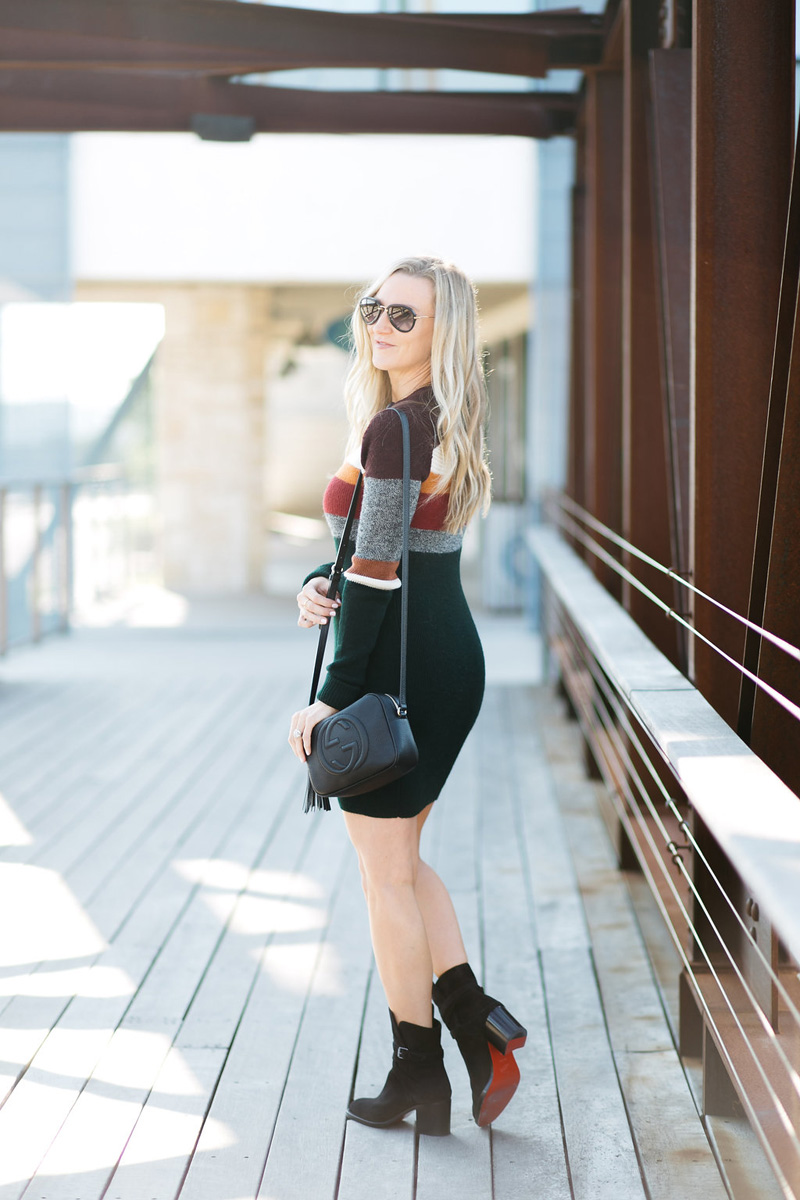 Trust me: Once you slip into a sweater dress, you won't want to take it off. Which is 100% fine, because below, I've found picks you can wear 24/7, whether you're lounging around at home or are gearing up for (insert your autumnal activity of choice here). Read on to see and shop the best sweater dresses for fall.

Most Read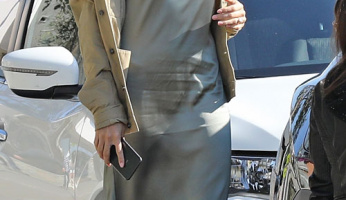 Subscribe to our Newsletter