The Hit List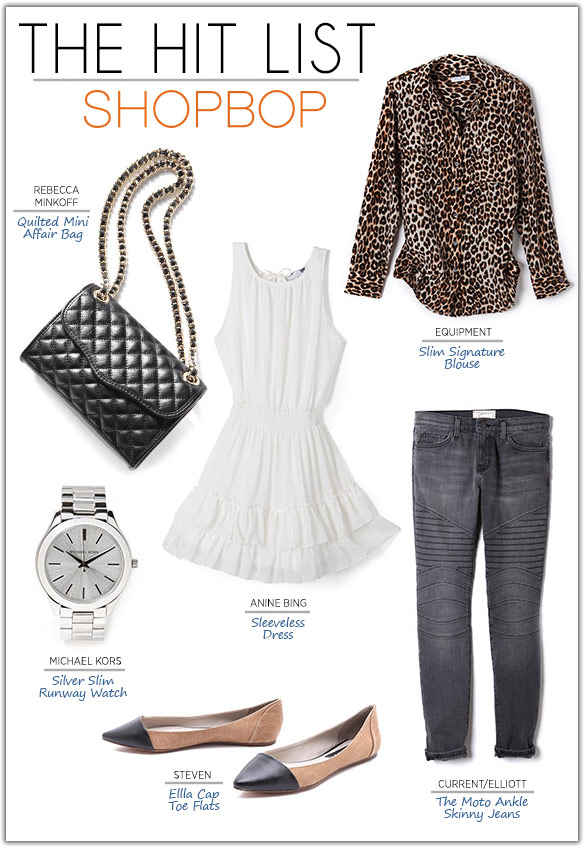 Today's Hit List is a compilation of Shopbop's hottest sellers. And for that reason, it's an appropriate gauge of what's trending right now. After glancing over their top sellers list, I picked my top favorites, the creme de la creme, if you will. I found that fashionistas are buying ahead right now, preparing for the early fall season with toned-down neutrals like quilted black leather purses and leopard-printed blouses. Continuing to trend are the basics. An oversized menswear watch, ankle skinnies, and a pair of pointy-toed flats will never let you down. But it's not quite all fall, because amongst the autumn staples I found a bit of summer still shining through: a whispy, romantic little white sundress. Buy it now and wear it for the last hot summer nights of August.
1. Anine Bing Sleeveless Dress: A little white dress topped my Summer Essentials list when I spotted one on Olivia Palermo. Wear it nostalgically with flat sandals and wind-swept waves or toughen it up with a bit of black leather. No matter what you choose, wear this little white dress NOW. You might not get another chance until next summer!
2. Equipment Slim Signature Blouse: Wear now with skinny white denim and sky high wedges or wear it later this fall layered in with a moto jacket and booties. Wear it casual with shorts and flats or wear it to the office tucked into your slimmest pencil skirt. Leopard print this classic will take you everywhere.
3. Current/Elliott The Moto Ankle Skinny: Trend alert. If you missed my Fall Denim Trends post, this pair of jeans was high on the trend list. The moto jean is seriously IN for Fall 2013. Look for details like a rough gray wash, extra seaming (like on this pair) or extra zippers to snag this trend.
4. Rebecca Minkoff Quilted Mini Affair Bag: Trend continued. Quilted mini bags are back for another season, and if you want to capture this trend perfectly I suggest Rebecca Minkoff's Affair Bag. With luxurious details like a woven chain strap and detailed quilting, this perfectly sized bag will take you anywhere all year long.
5. Michael Kors Silver Slim Runway Watch: Style staple. There are many weeks that I wear my oversized menswear watch every single day. This chic staple piece makes a statement without being loud or overstated. It carries with it sophistication, classic style, and a bit of timeless shine.
6. Steven Ella Cap Top Flats: All around champion. Wear now, wear later. Wear to work, wear shopping. Wear with denim or a floral dress. These Steven Ella Flats are the definition of a go-to shoe. I'm always looking for one brown leather flat and one black leather flat to complete my wardrobe, and these check both boxes with their dual coloring!
Most Read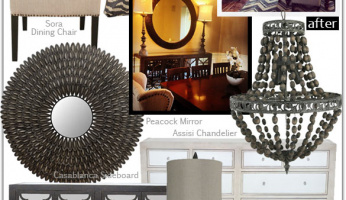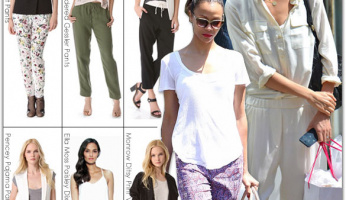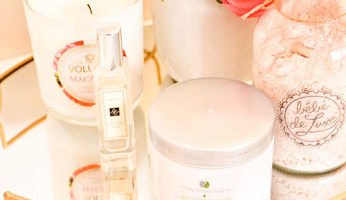 Subscribe to our Newsletter