It's Time To Relax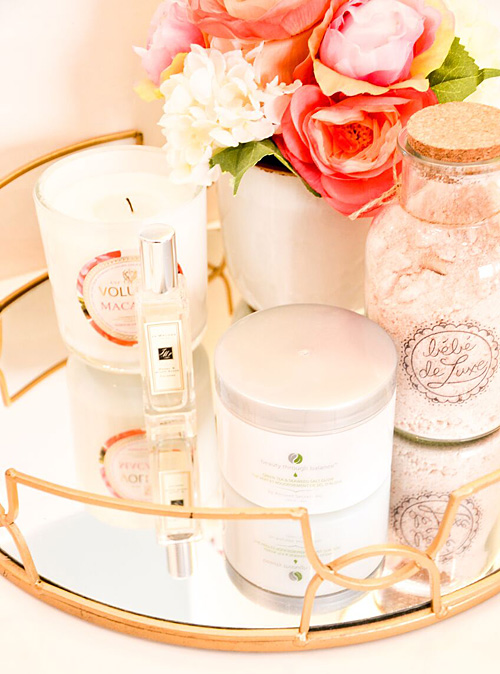 A great way to keep your skin beautiful and healthy is to use body scrub and bath salts! Today I am sharing with you 2 of my favorite bath products that I use almost daily. Have you ever had a spa scrub? There's something just absolutely heavenly about the way you feel. After all, sugar and salt scrubs are natural exfoliates that not only make your skin feel soft and smooth, but they also open your pores so that your skin can do what it's supposed to do – Get rid of nasty toxins and protect your body against infection. Don't think you need to head to an exclusive spa for top notch body scrub or salt bath. If you want all the feel and pampering of a day at the spa without the steep price tag? Then I have the 'celebrity style' products for you.
Beauty Through Balance Green Tea & Seaweed Salt Glow:
Get ready to be pampered! This is one of the top therapeutic, gentle, exfoliants on the market and a celebrity favorite (check out what Jillian Harris had to say about it here). The seaweed used in the salt glow is hand harvested from the Northern Coast of British Columbia Canada and all harvesting is sustainable. The seaweed is large brown kelp which is rich in vitamins, minerals, fatty acids, amino acids etc. This is one reason why this salt glow is superior vs other basic salt and sugar scrubs. The essential oil blend include cypress, geranium, lemon, mint, lavender. This scrub is packed with fresh Canadian seaweed and PURE green tea. This is what makes the skin so smooth by removing the impurities. Unlike other salt scrubs on the market… this one leaves NO oily/greasy residue and leaves the skin feeling revitalized!

Bébé de Luxe Coconut & Oat Milk Bath:
I can't say enough good things about the mom-owned, small business Bébé de Luxe that I found through Instagram! The milk bath by Bébé de Luxe is DIVINE, and the blush color is perfect for special gifts….and of course Valentine's Day! I love that it is Natural. Organic. Vegan. Non-GMO that is safe for sensitive skin and for kids. It is luxurious without being full of chemicals and/or artificial scents. It left my skin silky smooth and it smells delicious! The Limited Edition Blush Soak has Himilayan Pink Salt (which is made up of 84 different minerals) and Epsom Salts. This combination of Coconut, Oat and Salts is soothing for skin ailments as well as any aches and pains you may suffer from. It is said that Himilayan Pink Salt reduces acidity and inflammation in your body and balances the pH of your skin. Produces spiritual and mental balance, lightens depression and negativity, regulates sleep, relieves stress and restores all around harmony. Yes, this little 'mama's helper' truly does it all.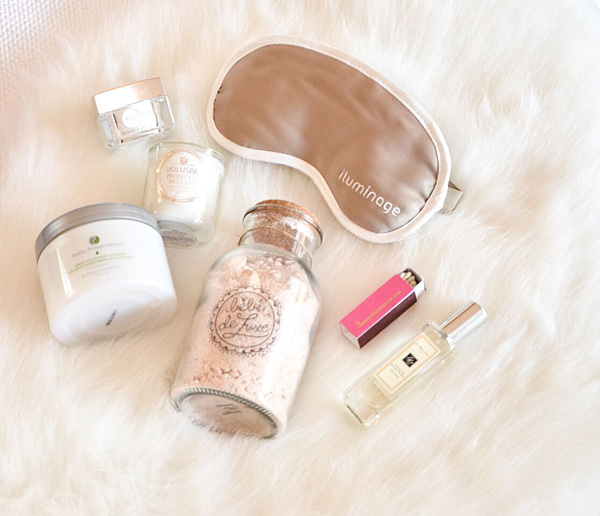 Here are a few of my other favorite products that help me relax and unwind at bath time:

Enjoy!
Heather Xo
Most Read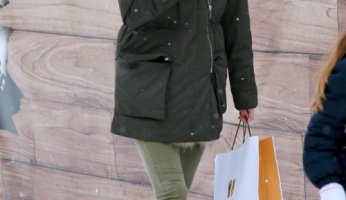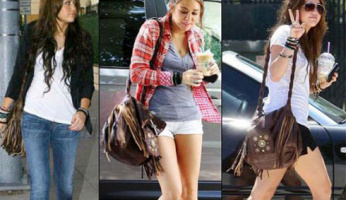 Subscribe to our Newsletter