The Hill's Style! Please ID Kristin Cavallari's Pink and Grey Stripe Sweater from The Hills 516!
I fell in love with the laid-back sweater Kristin wore on The Hills episode 516! Where can I find it and who makes it? Thank you!!!
This adorable sweater was the most asked about item from the last episode of The Hills "Ep. 16 'I'm Done With You.
Kristin tells us that this sweater is actually from the Gap.
It is no longer online, which doesn't mean it's vintage…but that it sold out!
It is actually from the Fall 2009 collection.
We did find this Supersoft rugby layering T from GAP that will give the same look.
\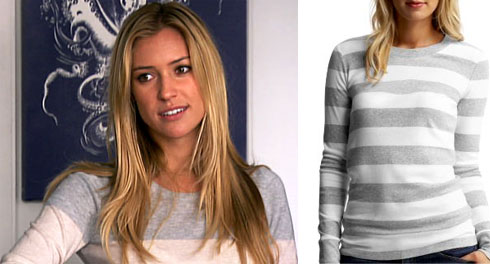 Most Read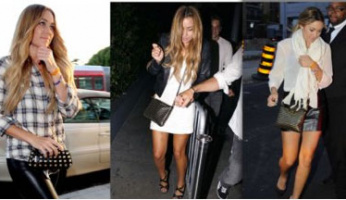 Subscribe to our Newsletter