Celebrity Secret to Look 10 Years Younger in 20 Minutes
Dark circles under the eyes are a common problem for numerous people, even celebrities. Many people try to eliminate them with different store-bought products, but they are full of chemicals and will only cause side-effects. The reasons for the appearance of these bags can be different: stress, working at night, an illness etc.
Today I let you in on a celebrity beauty secret. An amazing natural remedy that will help you eliminate these dark circles, but also lighten any scar or eliminate acne. So many social media influencers and celebs alike have tried it and the results are amazing!
DIY HOW-TO EYE MASK
1. Grab your baking soda box, a fresh lemon (or lemon juice), spoon, and bowl. This also works without the lemon if you don't have one. Just use water instead! No need to measure, just kept mixing a little bit of the lemon juice and baking soda until you get a light yellow paste and once the bubby chemical reaction subsides:
2. Then massage it under your eyes gently (careful not to get any in your eyes- ouch!) for about 5 minutes until you have covered the entire troubled area.
RELATED: The Beauty Secret Hollywood You Need to Know About
3. Let it sit for 20 minutes- to do the dishes or fold some laundry (or shop THIS great online sale- haha). Then rinse well by splashing with cold water (will be hardened so be careful with your delicate under-eye skin).
4. Apply daily eye cream. Currently, THIS one is my favorite! It's an illuminating, hydrating gel cream that diminishes the look of dark circles, puffiness, and tired eyes.
5. I highly suggest this routine 1-2 times per week or more boost the effects.
One Celebrity Beauty Trick For Gorgeous Eyes:
For a less intense version of false eyelashes, use powder. Beauty gurus are coming up with more and more things as time goes on and we can't say this one isn't clever. For more subtle volume on your lashes, curl them and add a layer of mascara. After that, coat them very lightly in baby powder with a Q-tip, and use a layer of mascara to finish off.
How Chrissy Teigen and Jessica Alba Get Rid of Dark Circles ASAP:
Up next, check out The Health Drink That Celebrities Like Jennifer Aniston Swear By
Most Read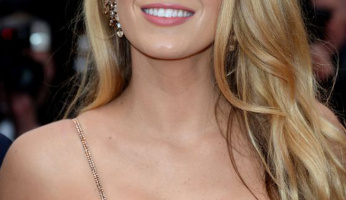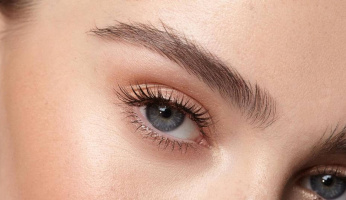 Subscribe to our Newsletter