Surf Inspired Styles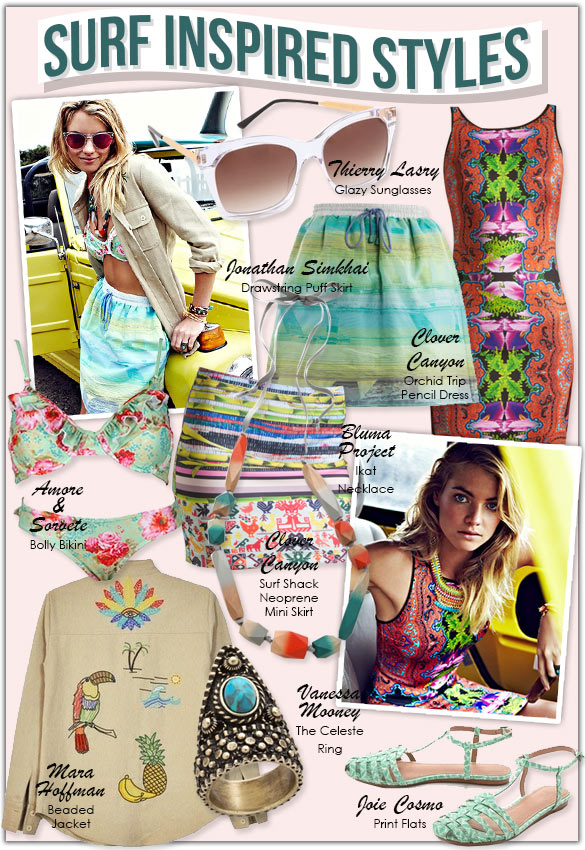 Call it surf couture. Call it California girl. Call it beach-bumming babe. Whatever you will, surf inspired styles are hitting the racks in a big way, whether you call the West Coast home or not. Liven up your swim wardrobe with a colorful bikini or layer a vibrant necklace over a button up for work. Color is big when it comes to channeling the beach so choose floral pastels, pastel ikat, or colorful mixed prints. Also big is boho beach jewelry in the form of turquoise, gold or wood beads. No matter what pieces you choose, you bring a bit of the beach with you when you wear these surf-inspired styles (more beach-inspired beauty here).
1. Mara Hoffman Beaded Jacket: This beaded jacket is as much Coachella Desert as it is Laguna Beach. But no worries, it's all California. Layer over your bikini for beach breezes or pair with festival cutoffs for concerts in the setting sun.
2. Amore & Sorvete Bolly Bikini Top: "I wish they all could be California girls…" Sing along with the Beach Boys who made these West Coast babes famous. This Bolly Bikini channels some serious California beach, with its flirty print and pretty ruffles.
3. Jonathan Simkhai Drawstring Puff Skirt: All the colors of the ocean come together in this dreamy printed skirt. Take it to the beach over your bikini or walk the boardwalk in its easy-breezy drawstring waist. A refreshing substituted for cutoffs that you can layer the same way with a tank and beaded necklace.
4. Thierry Lasry Glazy Sunglasses: Too cool for school…so we headed for the surf. These mod sunglasses are California cool all the way, whether you've just had your morning surf and coffee or your catching sushi in LA.
5. Vanessa Mooney The Celeste Ring: One part boho, the other part beach. Surf styles are notoriously throw-on-and-go, but even surfer girls like their bling. Wear this gorgeous turquoise ring all summer long; it's a statement piece for sure.
6. bluma project Ikat Necklace: Teal, orange and gray are a classic combo, and reminiscent of the deep blue waters, setting sun, and May Gray of the California coast. Bring the beach to work by layering this wooden necklace over a straight-laced shift dress.
7. Joie Cosmo Print Flats: Minty green: so retro and yet so hip. This throwback color is my go-to favorite for accessories and shoes this season, whether it's a kicky sandal or an enamel necklace. It pairs well with tons of colors from basic black and cool navy to sunshine yellow and citrus orange.
8. Clover Canyon Surf Shack Neoprene Mini Skirt: A rainbow of color and print, this skirt is true to the eclectic style of the surfer girl (as well as the HOT trends of the runways this year). Pair with literally any color tank and wedge for sunset drinks in beach towns.
9. Clover Canyon Orchid Trip Pencil Dress: Don't underestimate the surfer girl. Underneath that sporty exterior she has killer style. Showcase your hidden siren with this pencil dress, fit to hug every curve as tight as your board to the wave.
Most Read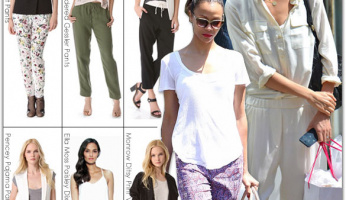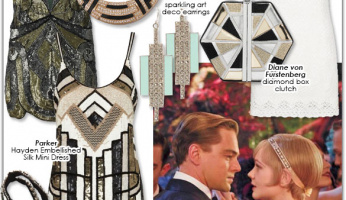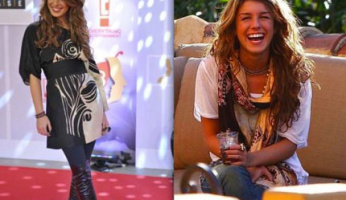 Subscribe to our Newsletter