Summer Lovin'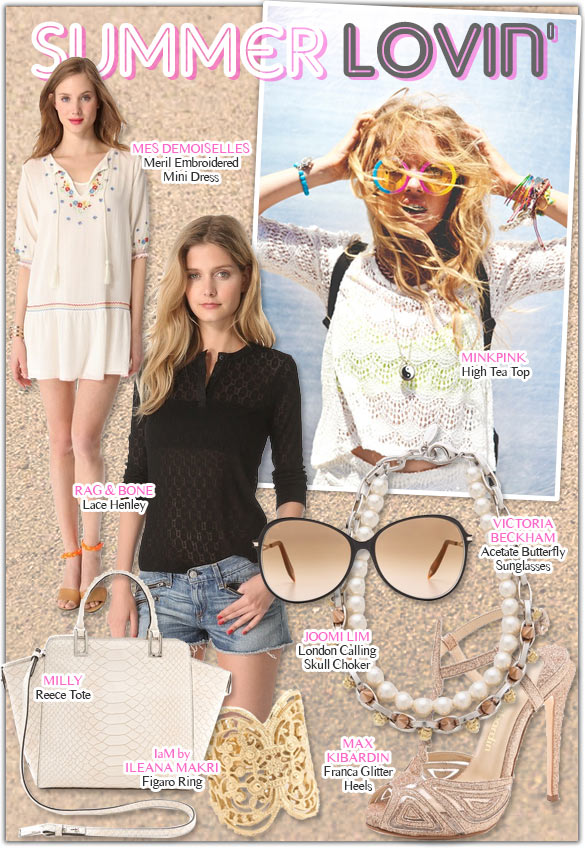 "Summer lovin'…had me a blast…summer lovin'…happened so fast…" There's something quintessentially different about summer romance (the heat, the late nights, the freedom, the faraway places) that makes me feel 18 again. Whether you're enjoying a summer romance or not, I'm having a love affair with all things romantic in the world of fashion, as are a lengthy list of celebrities. Anything lace tops my list, as this fabric continues to be a hot trend for summer days…and summer nights (see Ashley Tisdale here). Along with the lace trend, I'm lovin' anything that glitters, be it punky pearls or glitzy stilettos. And finally, I'm crushing on anything classically summer and beautifully retro. Loves that last a lifetime? Oversized sunglasses, tunic mini dresses, and white leather bags.
1. MINKPINK High Tea Top: Forget about lace being your grandma's tablecloth. Lace tops summer's list of must-have trends, from lace dresses to lace accessories. I love this Mink Pink top because it adds the trend to a plethora of looks: toss it on over your bikini, layer it under a blazer for work, or show it off over a maxi dress.
2. Rag & Bone Lace Henley: Casual henley? Let me introduce you to eye-catching lace. High and low style meet in the middle in this laid-back lace henley tee. Pair it with anything, from denim cutoffs to a chic black crops for a look that's both playful and pretty.
3. Max Kibardin Franca Glitter Heels: Great Gatsby! Did you catch the romance, the sparkle, the delicious Leonardo DiCaprio? Capture the beauty of book-turned-movie with these glittering, Art Deco-inspired heels. Afterhours shoes for sure, let them stand out against a simple LBD or let them take center stage at your wedding.
4. Milly Reece Tote: The white leather tote that your summer just can't live without, this Milly Reece tote has all the signatures of a classic. Pair with anything in your wardrobe to infuse a white hot quality to all your skin-baring looks…just like Selena Gomez does with her white Dolce & Gabbana bag.
5. Joomi Lim London Calling Skull Choker: Prettily punky. A set of pearls goes out of its comfort zone with a string of skulls and spikes. Use it to add a dash of fun to office necklines: sitting atop your standby sheath or peaking out from the neckline of a button-up.
6. IaM by Ileana Makri Figaro Ring: Gold vermeil, crafted in Greece. This European-inspired ring brings me back to backpacking trips through Europe in college, where romance, beauty, and art abounded. This little ring makes a big statement, no matter what your style.
7. Mes Demoiselles Meril Embroidered Mini Dress: It never gets old. I'm talking about love AND the classic tunic mini dress. Whether you wear it over your bikini to the beach or with a pair of pretty sandals, the tunic is a throw-on-and-go essential for summer and traveling.
8. Victoria Beckham Acetate Butterfly Sunglasses: With 1970s glamor, these Victoria Beckham shades hit the mark every time. I won't leave home without mine, both for protection and style (and to hide tired eyes). Travel with yours from summer to summer, a retro style like these never goes out of style.
Most Read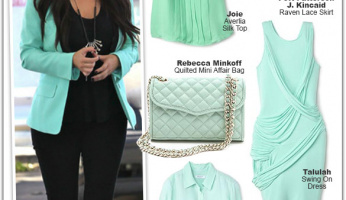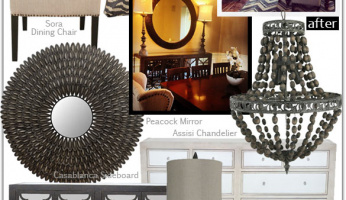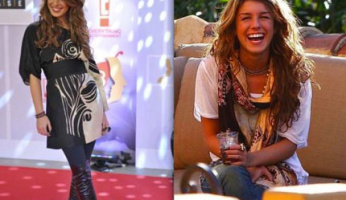 Subscribe to our Newsletter