Summer Beach Books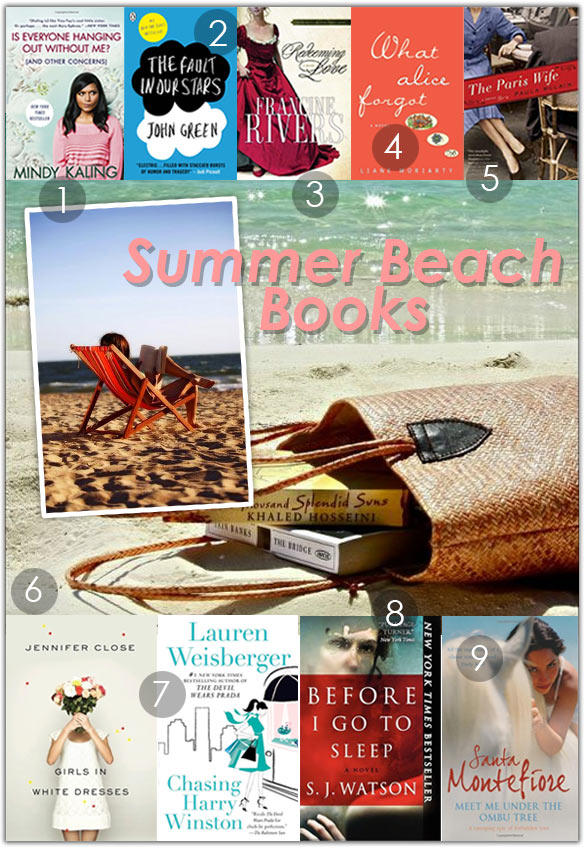 There are few pleasures more delightful than a day at the beach with nothing to do but enjoy the sight of your new bikini, the sound of the surf on the sand, and uninterrupted hours with a delicious beach book. If you're seeking one of these blissful days, whether you've got a week on an island or just a day at your local lake, I've picked out some fantastic reads. Whether it's forbidden love, finding yourself or pure suspense, this list of books will keep you intrigued, entertained, and dreaming of your next day at the beach…
1. Is Everyone Hanging Out Without Me? Celebrity laughs. Mindy Kaling (comedian and actress from The Office and The Mindy Project) is just as funny off-screen as she is on-screen. With her signature wit and hilarious story-telling ability, she will have you giggling on your beach blanket as she reviews her life and one-of-a-kind take on love, friends, and guys.
2.  The Fault in Our Stars: Author John Green tells the story of Hazel and Gus, two teenagers with cancer that meet at a support group. Their love is the central story of this book, but many other emotions (laughter and sorrow each take their turn) unravel along the way.
3. Redeeming Love by Francine Rivers: The title says it all. This historical romance is set in the brutal time of the California Gold Rush. Sarah, whose other name is Angel, struggles and falls, but each time is greeted with second chances and ultimately, redemption.
4. What Alice Forgot: One of my favorite books. Alice Love wakes up after an accident believing she is 29 years old and madly in love with her husband…when actually she is 39 and on the brink of divorce. Having lost a decade's worth of memories, Alice is left to figure out what went wrong…and if it'll ever be set right.
5. The Paris Wife: This brilliant read follows the legendary relationship of Hadley Richardson and Ernest Hemingway. Set in the glittering Jazz Age of Paris, this emotion-filled book transports you to an intriguing place and time.
6.  Girls in White Dresses: Girls in White Dresses follows the lives of several friends throughout the tumultuous years of their twenties, through failures and victories, loves and loves lost. Ultimately it's the story of finding oneself, and it makes for a thoughtful, yet fun beach read.
7. Chasing Harry Winston: From the author that wrote The Devil Wears Prada, Lauren Weisberger brings us another decadent insider tale from the city. This time, she tells the story of three girls nearing thirty who vow to change their lives within the year.
8. Before I go to Sleep: Serious intrigue, delicious suspense. This story is about Christine, a woman who wakes up every morning without any memories. Each night they are wiped out, and each morning she struggles to figure out what's going on. What ensues is a novel of suspense, where Christine battles to figure out who can be trusted.
9. Meet Me Under the Ombu Tree: Set in stunning Argentina, this emotional book follows the life of Sofia Solanas, and without giving too much away, a soap opera of love, betrayal, unfaithfulness, poverty, wealth, and drama unfolds before your eyes.
Most Read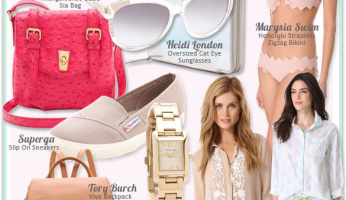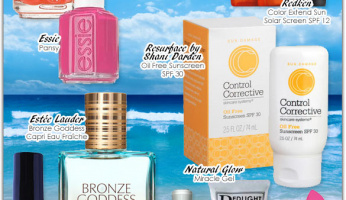 Subscribe to our Newsletter