What Are "Strawberry Legs", And How Can We Treat It?
What is "Strawberry Legs"?
Strawberry legs is a term that we've coined for those red or brown dots we get on our legs after shaving. This isn't the actual term for it. In fact, this can be caused by a few things. It's quite common and most women feel insecure about it. So, what exactly is "Strawberry legs" and can we treat it?
Keratosis pilaris could be what we're dealing with here. It's most common in people with dry skin or people who struggle with eczema. It's caused by the excess buildup of the protein keratin. Essentially, the keratin will block the hair follicle, creating these dark, small bumps. This is usually a genetic issue, but there are things you can do to treat it.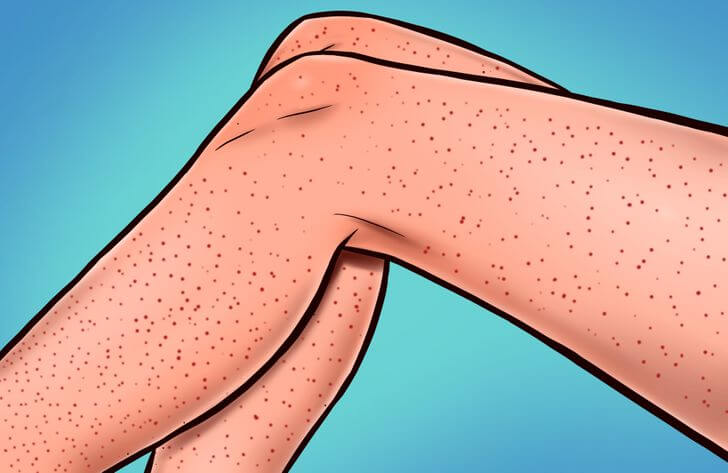 There's also folliculitis which comes from the inflammation of the hair follicle, most likely due to friction. Unlike the red or brown dots, these red dots have a white bump at the end of them, resembling a pimple. These usually don't affect all of your hair follicles, but a few are scattered around. If the bumps are consistent and uniform, it's most likely Keratosis Pilaris.
How Can We Treat It?
There are a few things that can treat "strawberry legs". If it is Keratosis Pilaris, chemical exfoliants are the way to go. Salicylic acid lotions and acid-based body washes such as glycolic acid or BHA acids can help. This won't cure keratosis pilaris, but it will help treat it and reduce the red/brown spots. You may be tempted to use harsh, physical exfoliants to get rid of these bumps, but it's not effective.
These will dry out your skin and leave irritation which may even make it worse. Chemical exfoliants are much softer on the skin and will provide gentle relief with continual use.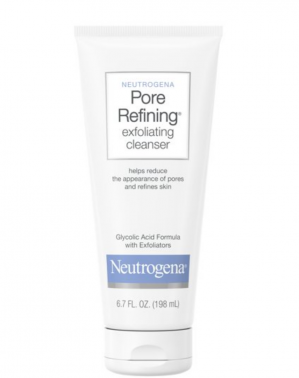 The Neutrogena Pore Refining Exfoliating Cleanser might be labeled as a facial cleanser, but it can be a great option for your body as well. The concentration of AHA will gently exfoliate your skin and remove dirt, oil, and buildup. It will also reduce the appearance of pores. Paula's Choice Weightless Body Treatment has 2% BHA and Salicylic Acid. This treatment is specific to treating keratosis pilaris.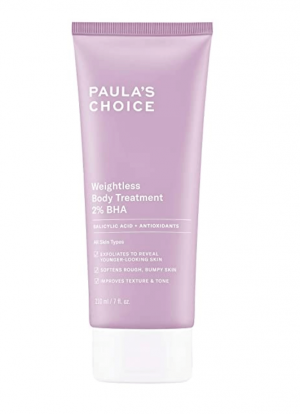 The Glytone Body Lotion is great for treating bumps like keratosis pilaris. It has a high concentration of glycolic acid which exfoliates the surface skin cells and helps smooth bumps. It also reduces the appearance of dark spots and helps improve skin texture.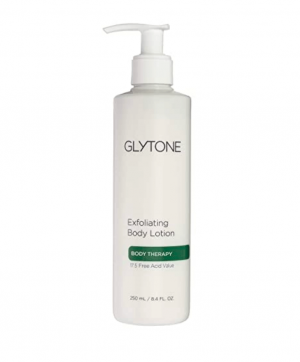 There are some other quick tips that can save you some heartache. The first thing that can help is a sharper razor. Dull razors can easily cause irritation which can lead to this strawberry leg phenomenon. Change out your razor regularly or find a multi-blade one that is sharp enough to get close to the skin.
Using a good shaving cream can help. It's tempting to use a body wash or conditioner as a lubricant when shaving in the shower, but resist this urge and use actual shaving cream. This can help prevent skin irritation. Using a shaving cream specifically for sensitive skin such as the Gilette Satin Care Sensitive Shaving Gelcan be a great contributor to your solution.
A long-term solution for keratosis pilaris is laser hair removal. Laser hair removal is an investment that can be expensive and time-consuming as it takes a few sessions to complete. This method of hair removal delivers radiation to hair follicles directly which will remove any hair or buildup – permanently.
The laser targets dark spots, which means it is a great solution for keratosis pilaris. Consult a professional before opting for laser therapy as it's not suitable for everyone.
Subscribe to our Newsletter