Spring Training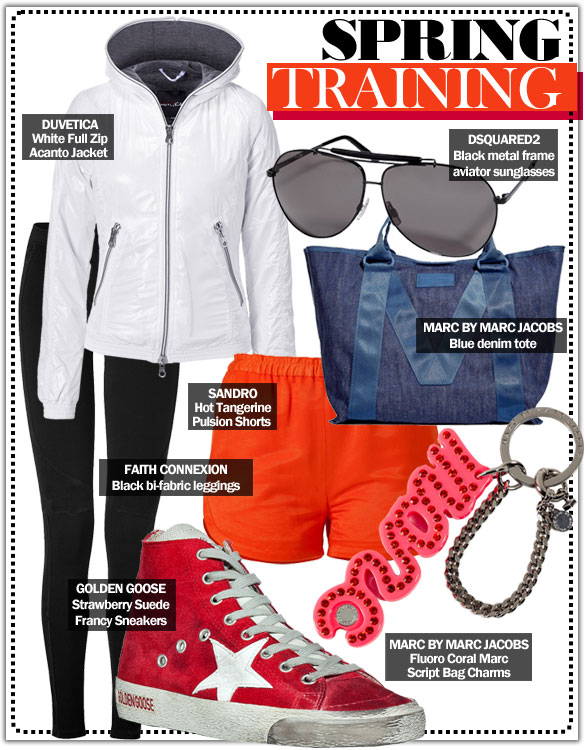 Knock your style out of the ballpark. Our team has assembled a list of pieces exclusively for spring training, from the most basic to the trendiest of trends. I've recruited help from a variety of designers to take your sporty look to something that is also streetwise. Cover all your bases with a basic legging, a chic pair of aviators, a fresh hoodie, and a basic tee…then hit the highlight reel with some trendy accessories: a vibrant sport short, a red hot sneaker, and a designer tote decked out with a sparkly charm.
1. Faith Connexion Black Bi-Fabric Leggings ($345)
The fundamentals. The black legging is still our favorite loungewear go-to. Wear from workout to weekend with Faith Connexion's moto styling, suede panels and sleek, skinny legs. Works afterhours with leather or lace!
2. Golden Goose Strawberry Suede Francy Sneakers ($459)
Francy Dancy. Got your kicks with these strawberry red sneaks. Styled in suede, they are finished with classic laces, decorative rivets, and a leather star cutout. A side zip makes for easy-on, easy-off. Pair back to skinnies and your favorite tee.
3. Dsquared Black Metal Frame Aviator Sunglasses ($295)
Shield the sun and make more plays with Dsquared's classic black metal frames. These aviators have all the lines of a classic, but in a mod monochromatic scheme. Dark lenses with logo detail.
4. Duvetica White Full Zip Acanto Jacket ($479)
Sporty spice. This white hot windbreaker provides warmth without any bulk. Its slim nylon shell is lined with cozy cotton and then finished with gathered sleeves, zippered pockets and a sporty hoodie. Wear to and from workout over yoga wear or running gear.
5. Marc by Marc Jacobs Fluoro Coral Marc Script Bag Charm ($58)
Accessorize your gym look with Marc Jacobs sparkly tag-along. Clip to your gym bag or key fob for a touch of spring's neon obsession. Silver metal with neon coral script logo.
6. Sandro Hot Tangerine Pulsion Shorts ($170)
Tango with tangerine. Designers and fashionistas are obsessed with tangerine in any form: be it a tank top or a cuff bracelet. Follow the obsession with Sandro's appropriately named Hot Tangerine shorts. Pair back to a tee and sandals and showcase those legs with curved hems, an elasticized waist and on seam pockets.
7. Marc by Marc Jacobs Blue Denim Tote ($218)
M is for Marc. A large leather letter M stands out in a crowd, while tone-on-tone denim remains demure. Perfect for gym clothes, a trip to the farmer's market or travel, this handy tote is detailed with leather logo, handles, small side pockets.
Most Read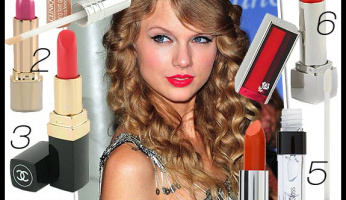 Subscribe to our Newsletter