Shop Her Closet: Audrina Patridge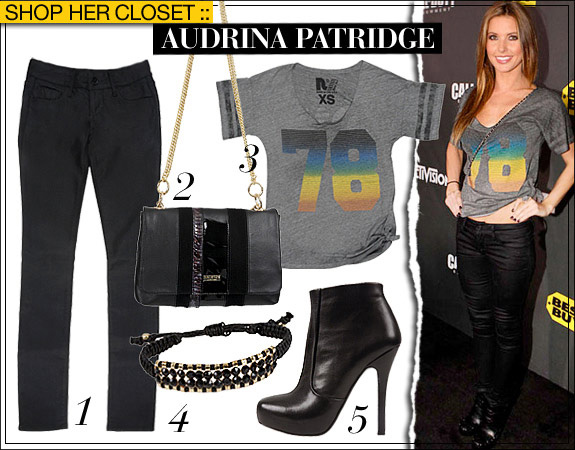 Her life on the Hills may have come to a close, but Audrina Patridge's amazing style has never been more alive.  We love how well Audrina always pulls off a simple tee.  Her look is always effortless but rocker-chic.
1. Black Orchid Black Jewel Legging ($150)
These leggings are a perfect blend of stretch and cotton.  They're thick enough to keep you warm in the cold winter snow, but breathe enough so as  you walk into a store you don't sweat.
2. Halston Heritage Carla Lady Flap Handbag ($345)
We love this handbag, especially for the holidays.  It's long gold chain will let you wear the bag diagonally or you can tuck it away and carry it as a clutch.  It's great to pair up with your Black Orchid's or a holiday dress.
3. Rebel Yell 78 Rainbow Boyfriend Tee ($48)
Feeling rebellious? This tee is a great piece to sport when you don't feel like trying to hard, but still look great!  Audrina showed her rebellious side by wearing her 78 tee to a launch party recently in Santa Monica.
4. Shashi 2 Row Crystal Bracelet ($80)
Wear 'em if you've got 'em. Not only do these make a great stocking stuffer, but they're priced so reasonably that you can sneak a few for yourself this holiday.
5. House of Harlow 1960 Leslie Platform Bootie ($275)
These beautiful booties have a touch of sexy to them with a gold zipper down the side.  The embedded platform will sneak in some height and the simple detail in front adds a touch of trend while keeping in tune with class.
Shop All Audrina Patridge Items In The Mall NOW!
Most Read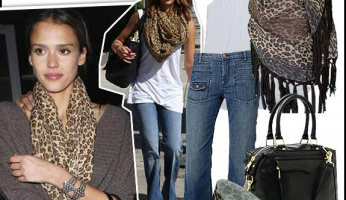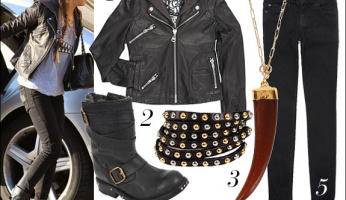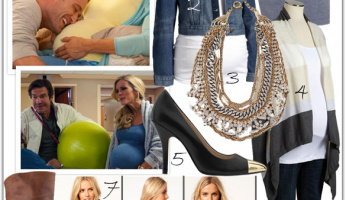 Subscribe to our Newsletter