Reel-Style Spotlight: 90210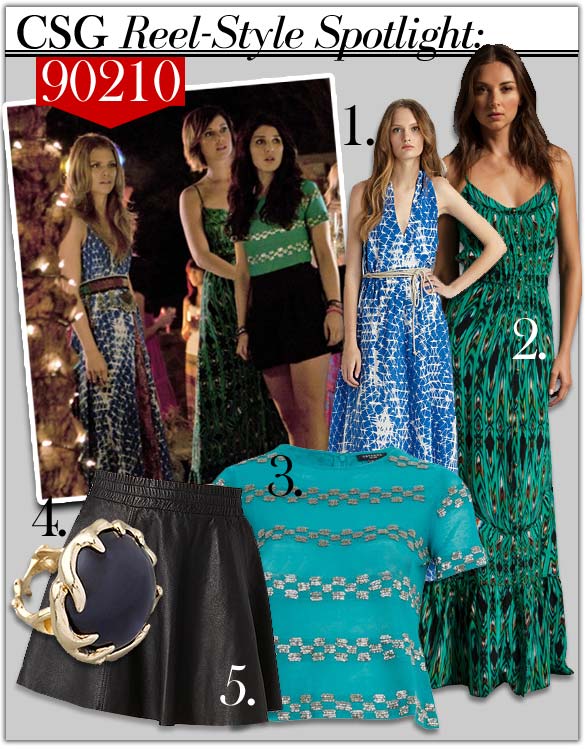 Season 4 of 90210 has begun, following the star-studded cast out of high school and on to adulthood, college and careers. The premiere "Up in Smoke" kicked off another season full of delicious drama and fabulous fashion. Spotlighted in this photo are Shenae Grimes as Annie Wilson, AnnaLynne McCord as Naomi Clark, and Jessica Stroup as Erin Silver, all leading fashionistas on and off screen. Steal some of their on-screen style for your very own with these pieces:
1. Twelfth Street by Cynthia Vincent Waisted Cami Maxi Dress ($396)
Perfect for a late summer BBQ, as seen on screen here, or just as cute layered up for fall, the maxi dress is really a seasonless piece. A gorgeous green blur print sets the stage for this fabulous floor sweeper. Adjustable cami straps.
2. Gryphon Silk Halter Maxi Dress ($272)
The second of two show stopping frocks, this blue web printed halter gets extra oomph when paired with your favorite belt or scarf, like Naomi (AnnaLynne) wore her maxi. Halter straps that loop through the back and an extra deep v neckline provide plenty of visual interest coming and going.
3. House of Harlow 1960 Antler Ring with Round Cabochon ($95)
Add some drama to your look with this statement ring by Nicole Richie, a style star all her own. Inspired by nature, this ring features antler detailing at the resin cabochon and cutout band.
4. Gryphon NY Checker Tee ($275)
The race is on. Rev up your wardrobe with this checked flag-inspired tee. Its deep aqua color is made all the more stunning with sequined checks and a wide ribbed elastic waistband. Pair with a mini skirt or leather short, just like Annie (Shenae).
5. Alice + Olive Cady Cuffed Leather Shorts ($396)
Just like the maxi dress, shorts are here for another season. Pair these with the Gryphon NY Checker Tee now, tights and a cozy knit for later. These shorts go the distance with their authentic leather fabrication. Cuffed with slant hip pockets and welt back pockets.
Most Read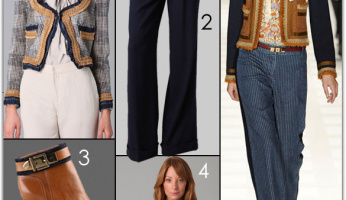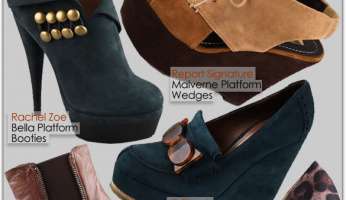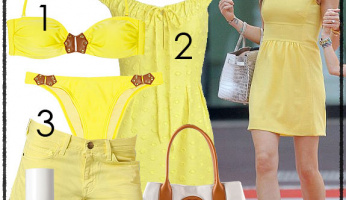 Subscribe to our Newsletter