Quality Beauty at a Steal: 10 For $10 and Under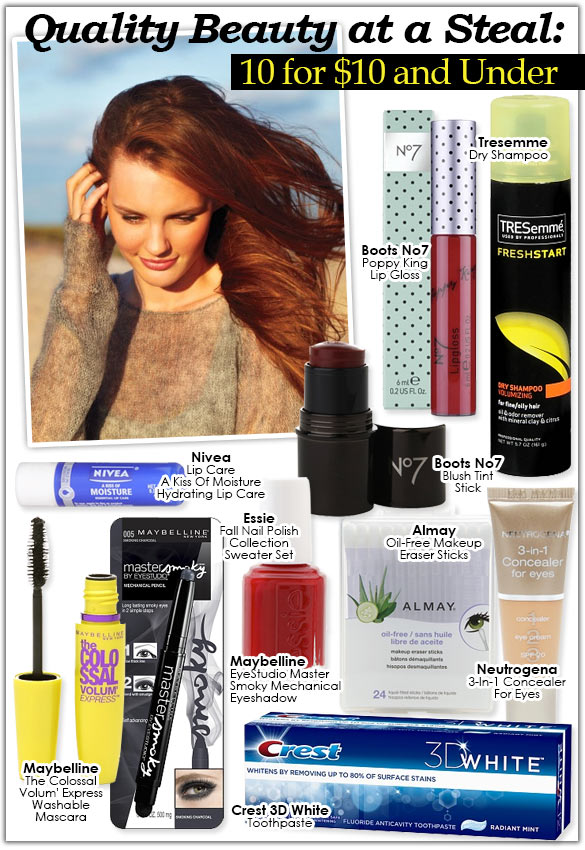 Confession: I'm a cosmetic-aholic. For me, there's nothing more fun that bringing a load home from Sephora, a bag full of treats from the make-up counter at Macy's. But this addiction can get a little spendy, no? So rather than say goodbye to my monthly haul, I've opted instead to check out the corner drugstore. And what I found surprised me: quality beauty at a steal. A punchy lipgloss with staying power? A legendary mascara with a gumption? Everyone's favorite nail color? Yep. All at under $10. So I've picked my top ten beauty products, and I'm giving you the green light. These beauties save the bank, and no one will ever guess how much you saved on your pre-fall cosmetics haul!
1. Boots No7 Poppy King Lip Gloss: My number one steal. This Boots lip gloss has become my go-to color, so I grabbed a couple tubes: one for purse, one for home (at under $10, I can afford two!!). What do I love about it? It's simply the most wearable red I've tried on my lips in a long time. And you can't go wrong with a classic.
2. Maybelline The Colossal Volum' Express Washable Mascara: Their green and pink tube is legendary, so I ask, "Can perfection be improved upon?" The answer is yes, with loads of volume in a washable formula! A squeeze of the lash curler and two coats of this formula are all you need for picture-perfect eyes.
3. Maybelline EyeStudio Master Smoky Mechanical Eyeshadow: I'm a sucker for the smoky eye, so when I find a pencil that works for me I grab it. Get that come hither stare with this super duper mechanical eyeshadow pencil. It's a cinch to swipe on!
4. Almay Oil-Free Makeup Eraser Sticks: Probably the best thing in skin care since the CC cream, these makeup eraser sticks are an absolute savior. Muss up your makeup on the go? These eraser sticks are a miracle because they allow you to reapply makeup immediately. I LOVE!
5. Neutrogena 3-In-1 Concealer For Eyes: Descended from the BB creams and the CC creams, now even concealers are packing a 3-in-1 punch. Get a whole lotta bang for your buck with this concealer, eye cream, and sun block from the geniuses at Neutrogena.
6. Lip Care A Kiss Of Moisture Hydrating Lip Care: Hydrate. Hydrate. Hydrate. You don't skimp on the facial creme, so why would you skip your lips? Thankfully, there's a plethora of quality, cheap lip moisturizers just around the corner at your neighborhood drugstore.
7. Tresemme Dry Shampoo: One of my tried-and-true beauty secrets is simply not washing and conditioning every day. For in between blowouts, Tresemme's dry shampoo is my secret weapon for fresh, good-smelling locks.
8. Crest 3D White Toothpaste: You're never fully dressed without a smile, or so the song goes. Keep that professional whitening glow going with this in-between-trips-to-the-dentist toothpaste. It'll save you big bucks in the end!
9. Essie Fall Nail Polish Collection Sweater Set: One of my favorite parts of fall is the changing colors…and I'm not just talking about the leaves. Seeing Essie's fall round-up of colors gave me a pleasant chill, especially this rich, indulgent red.
10. Boots No7 Blush Tint Stick: Blush on the go…why didn't I think of that? This clever, chubby stick delivers blushing cheeks in just a swipe or two. No need to pack the messy powder and brush in your purse, because this stick delivers a glow on the go.
Most Read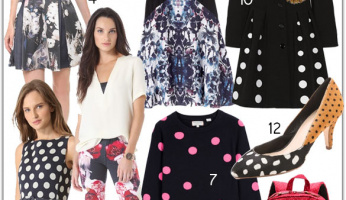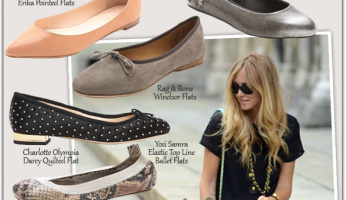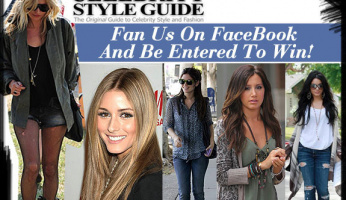 Subscribe to our Newsletter