Perfect Pairing: Florals and Polka Dots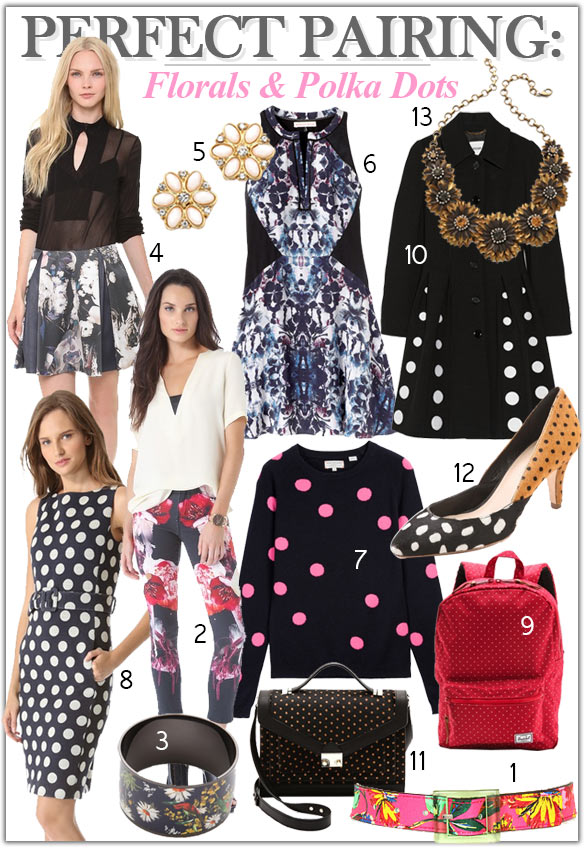 Black and white. Navy and camel. Denim and statements solids. Classic color combinations aside, it's time to introduce the next perfect pairing. Fresh, yes, and pleasantly surprising, the duo of florals and polka dots is my new favorite color combo. With a few simple tricks of the trade, this duo will have you looking fabulous as you enter fall. First, choose your floral and polka dots in similar color schemes. For example, pair a white-on-black polka dot with a floral that has a black background. Second, if your polka dot is small, your floral can be a large print and vice versa. Third, if your prints have color, choose neutral accessories. If your prints are neutral, add color with accessories. Fourth, have fun! It may take a little experimenting, but the product is worth the practice it takes. Here are some of my favorite floral and polka dot pieces for fall:
1. Kate Spade New York Reversible Printed Trouser Belt: Jazz up those white on black polka dots with this pink floral belt. An easy place to start with this pattern pairing trend is with one separate (a dotted blouse) and one accessory (a floral belt).
2. Nicholas Melted Floral Jeans: Floral jeans and polka dot tops…my favorite floral and polka dot combination. This weekend look is so fun, but when paired with a blazer and pumps, it can also be office appropriate!
3.  alice + olivia Tropical Bangle: Fresh from the sixties, this bangle has major throwback appeal. Access your inner flower child with this black floral bracelet. May I suggest a polka dot scarf or shoe?
4.  Thakoon Leather Combo Pleated Skirt: Black leather and florals? Yes, please! Add a tiny polka dot print top, and you've just turned this color combination into a very edgy uptown look.
5. Kate Spade New York Floral Fete Stud Earrings: These floral studs bring the flower power to any polka dot piece in your closet. If you're afraid of florals, get the trend with these vintage-feeling earrings.
6. Rebecca Taylor Silk Floral Dress: Too hot to handle. This chic dress is a statement-making piece (not to mention slimming, with its contouring black panels). Pair this fall floral with a leather jacket and polka dot accessory.
7.  Chinti and Parker Polka Dot Sweater: Studious crew necks aside, this navy pullover brings a new meaning to preppy. Pair with floral denim or a flower-printed scarf and your favorite oxfords.
8.  Moschino Sleeveless Polka Dot Dress: Channeling some serious Jackie O, I wouldn't be surprised if I saw this retro-looking sheath dress on our present First Lady. Rock this sheath with floral pumps for a White House-worthy look.
9. Herschel Supply Co. Settlement Mini Backpack: Send them off to school in style…or steal it for yourself. This punchy red backpack looks especially pleasing over a chic floral tee and a pair of distressed boyfriend jeans.
10. Moschino Pleated Polka Dot Coat: A basic black car coat? Think again. Hidden inside those perfect pleats is a wonderful surprise: graphic white polka dots! Look for polka dots appearing just about everywhere this fall…
11. Loeffler Randall The Rider Bag: Mix these polka dots with….everything! A polka dot bag is the perfect way to add the trend to every outfit. I adore how this prim satchel goes prissy with the addition of tiny tan dots.
12. Loeffler Randall Tamsin Haircalf Pumps: Mixing two polka dots…how fun! Add this double polka dot print to a floral dress for extra print power. I love this neutral combo of black and camel, one of my favorite classic color combinations.
13. Deepa Gurnani Floral Necklace: A very demure floral, this necklace would look fabulous layered over a prim polka dotted blouse. If you're easing into the trend, mixing floral accessories with polka dot pieces (or the other way around) is the place to start.
Most Read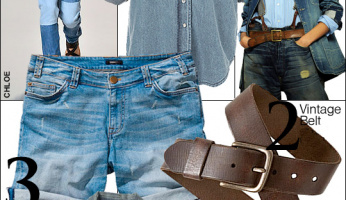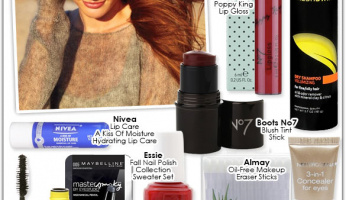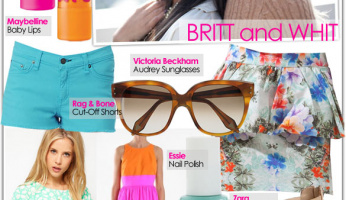 Subscribe to our Newsletter