Products To Help You Take the Perfect Selfie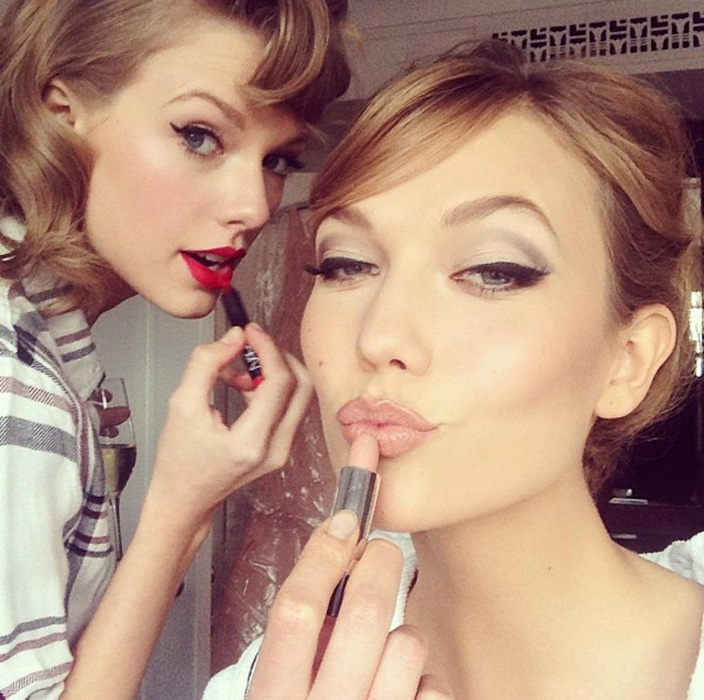 #Selfie. It's a craze so popular, it's become a word in the dictionary. Thanks to front-facing camera lenses on almost every device these days, it's easy to take a shameless selfie when the mood strikes. One thing's for certain: Whether it's for Instagram, Facebook or your personal collection, everyone wants to look good in the end result. I just discovered the Lumee iphone case and I am now on my way to the perfect selfie a la' Taylor Swift and Karlie Kloss. This brilliant front-lit smartphone case is changing the way people shoot and share social media. This cover is amazing for selfies especially in dark places or low light areas. Love it.
Of course, there is technically no wrong way to take a selfie, but there's always room for improvement. After you figure out your best angle and facial expression, these tech and beauty buys will help you step up your selfie game and look amazing even before you add a filter.
1. A Selfie-Ready Camera
I have a sneaky trick for getting high-quality photos: the Olympus PEN. This amazing little camera has a flip-down screen that's perfect for taking selfies. After snapping away on the multifunctional device, I can seamlessly transfer my photos over to my phone via Wi-Fi with the click of a button, and no one has to know I didn't take them on my phone.
2. Ambient Lighting Powder
While filters are great, this soft focus finishing powder mimics flattering light sources to give you a beautiful glow. At first, I was skeptical to use this since I tend to shy away from any sorts of sparkle on my oily skin, but I was totally wrong. Flattering for all skin types, this demure powder leaves skin radiant without looking shiny.
3. HD Makeup
With technology improving by the second, it's getting harder and harder to hide imperfections in photos with such high-quality cameras. But there's a solution to my high-definition woes: HD makeup. This foundation and blush from Make Up For Ever left my skin looking flawless in photos and natural IRL.
4. Picture Perfect Lashes
A swipe of mascara can take any makeup look from tired to awake in seconds. (Plus a good under-eye concealer, of course.) For a pumped-up lash look in your selfies, use an eyelash curler as well as some mascara for double-duty lift
5. Blurring Base
With my less-than-perfect skin, I was totally open to the idea of blurring makeup to smooth out my imperfections. This colorless cream minimizes the appearance of lines, wrinkles and enlarged pores while giving your face a matte finish. The product can be worn without, applied under, mixed with or over makeup to fit into any routine
6. Fun Photo Lenses
Photographers have many different lenses in their camera bags, so there's no reason you shouldn't have the same variety for your phone. This five-piece kit has a ton of variety to add some edge to your cell phone photos.
7. Pocket Spotlight
"It's all about the lighting" and Lumee delivers. Two major advantages to share: amazing to be able to take video at night (no way you can with the iphone solo, I've tried) and it DOESN'T suck your phone battery at all when you use it since it charges separately. It will make a great Christmas gift.
Top Products To Help Get The Perfect Selfie:

Most Read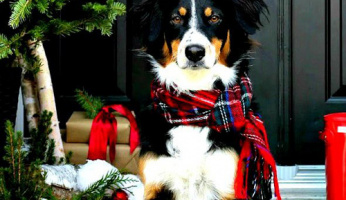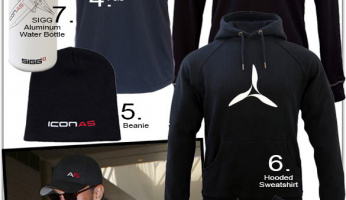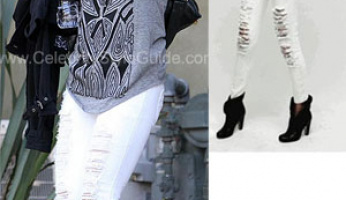 Subscribe to our Newsletter