Fashion for the Guys: ICON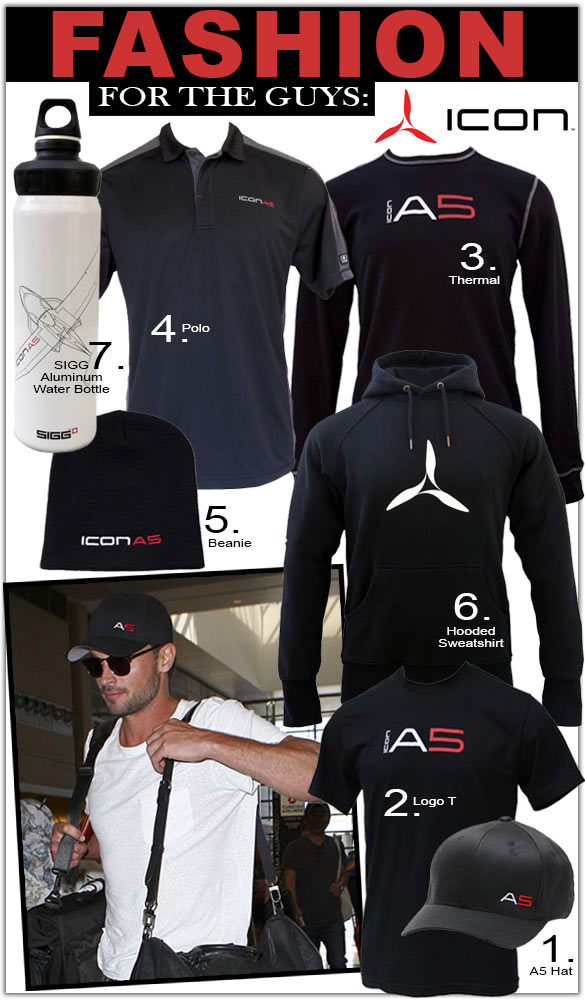 Superhero powers aside, Smallville actor Tom Welling (of Parkland and Draft Day) is sporting a new uniform: that of label ICON. Quickly rising as one of Hollywood's favorite guy brands, this label has some serious super powers of its own. Besides its celebrity following, my husband swears by his new uniform of ICON staples. For him, it's about the quality, the construction, and the ease of wear. And when traveling, the monochromatic color palette of these pieces makes them a no-brainer for packing. A hoodie, a beanie, a t-shirt, a polo…what more does a guy need? Okay, okay…some pants and shoes…but you get the idea! 🙂
1. A5 Hat: As seen on Tom Welling. He may be hiding behind those shades and that black brim, but nothing can hide the fact that the A5 hat is a winner. In well-wearing black with a demure logo, this baseball cap gets elevated to serious style piece.
2. Logo T: Working out, out and about or for weekend wear, the logo tee is a great way to ease into the brand. Their tees are from American Apparel, renown for their comfort, style, and uber-soft fabrication. Makes a great gift!
3. Long-Sleeve Logo Thermal: The temps are dipping, so whether you layer this thermal under your tee or wear it all by itself you are guaranteed warmth on top of style. Relaxed fitting, guys will love the extra room that this thermal affords. I personally think the contrast stitching is fabulous.
4. Polo: For golf outings or business on the go, this polo is just plain sharp. Its a premium polo from OGIO, known for their precise tailoring, double knit mesh, and stay-cool wicking power. Pair it with dress pants or your golf shorts, and don't worry about spilling…black hides every drop of BBQ sauce from lunch!
5. Beanie: A perennial favorite. My hubbie loves ducking into his beloved beanie whenever the temperature affords it. This classic black version has a simple logo, so it's age appropriate across the generations. It works skateboarding or ski trip. (Some of my favorite girl beanies here…)
6. Hooded Sweatshirt: List topper. If I could have just one ICON piece for myself, it'd be their luxe hoodie sweatshirt. I steal my hubbie's all the time, so I think I might be getting one for my own b-day. I adore the made-for-a-rugged man details, and the construction is absolutely perfect. I know I'll…I mean he'll…have it for years!
7. SIGG Aluminum Water Bottle: Two powerhouses join forces to make a outstanding product. ICON and SIGG team up their aluminum water bottle with ICON's style sense. The result is one must-have on-the-go product. I love the classic aircraft line drawing it sports!
Most Read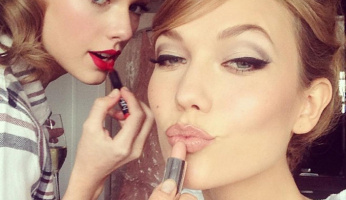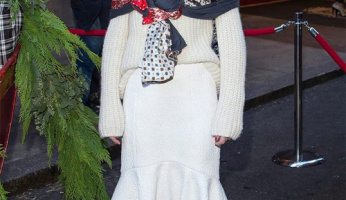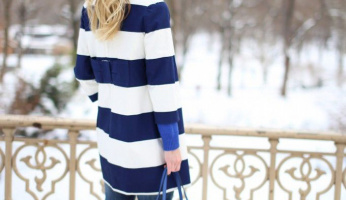 Subscribe to our Newsletter