Playful Hearts for Valentine's Day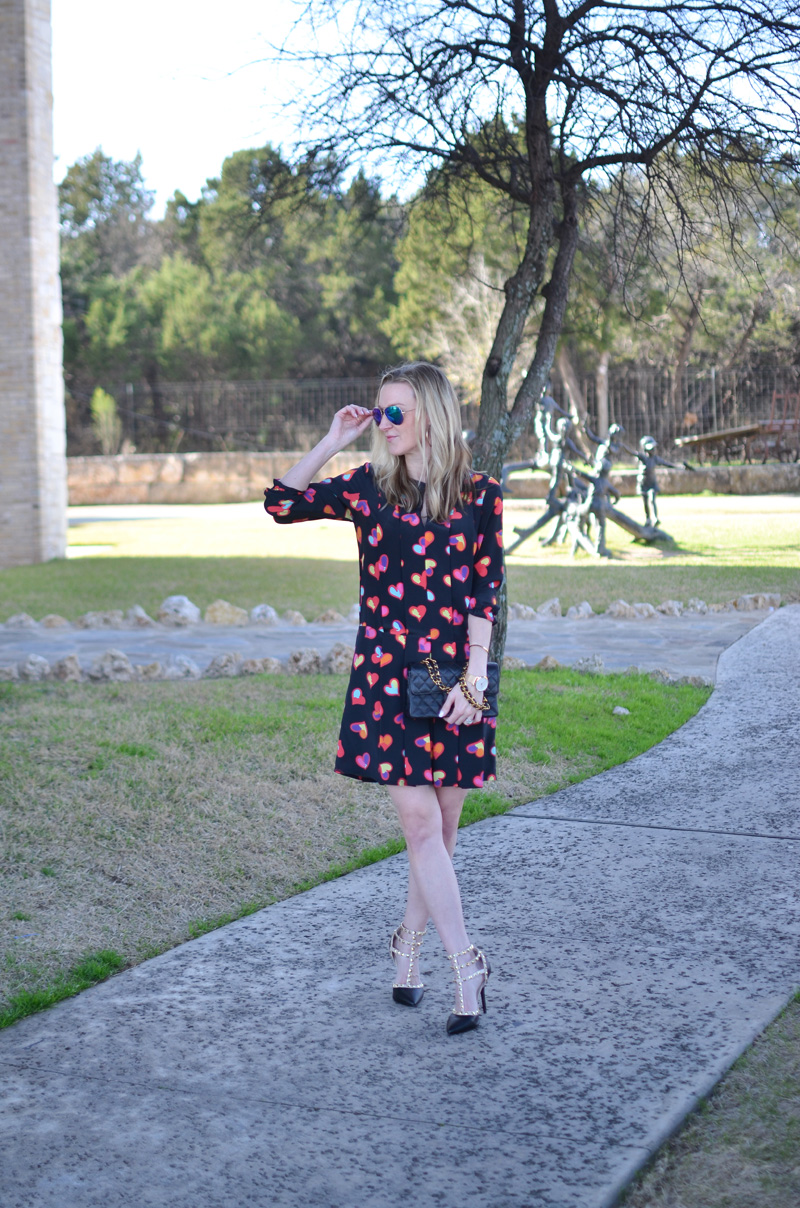 Sticking to the theme of love as we approach Valentine's Day, I wanted to mention some of my all-time favorite things! There's a wide range of people, places, and objects that make my heart skip a beat (from my family to cozy home accents), and this holiday I'm trying to treat myself to as many of them as I can.
First, I adore anything that's cozy. If I'm in soft pajamas ( how cute are these!!) or with cuddled up on the couch surrounded by pillows ( these Pom Pom At Home Love & Peace pillows were an early Valentine's Day gift and my new favorites!), I'm more than happy to just cozy up with my family on our couch and watch movies.
Although I appreciate some quality down time, I also love finding fun ways to exercise and stay healthy! Right now, I'm loving Barre3 and try to do it regularly. Life is all about balance, right?
Still, nothing can put me in a better mood than some quality time with my kids and my two dogs!! Thinking about my favorite people, I'm looking forward to spending some quality time with my husband this Valentine's Day. I love doing small things throughout the day to let him know I'm thinking about him, which makes the whole day special.
If you're looking for a subtler way to incorporate Valentine's Day into your outfit, find something with a more abstract print or color scheme. You don't have to have red and pink dominate your style in order to look feminine and festive! This dress, playfully patterned with graphic hearts, is perfect for Valentine's Day but will also be my go-to for many other occasions throughout the year. I loved it because of its unexpected heart pattern and use of colors. Plus, its pleated body balances its looser cut, which give a more structured look to the flirty, graphic hearts. Plus, its drop waist creates relaxed fit, which guarantees comfort and ease throughout my plans with loved ones!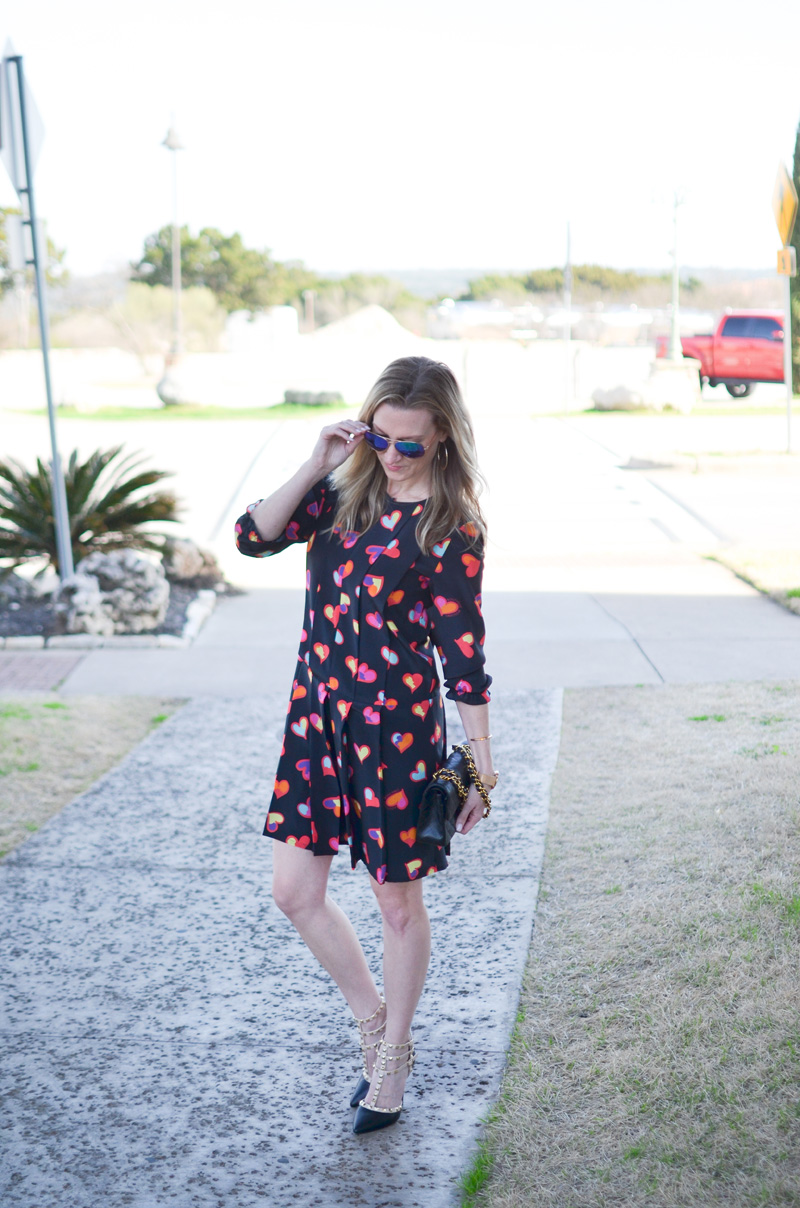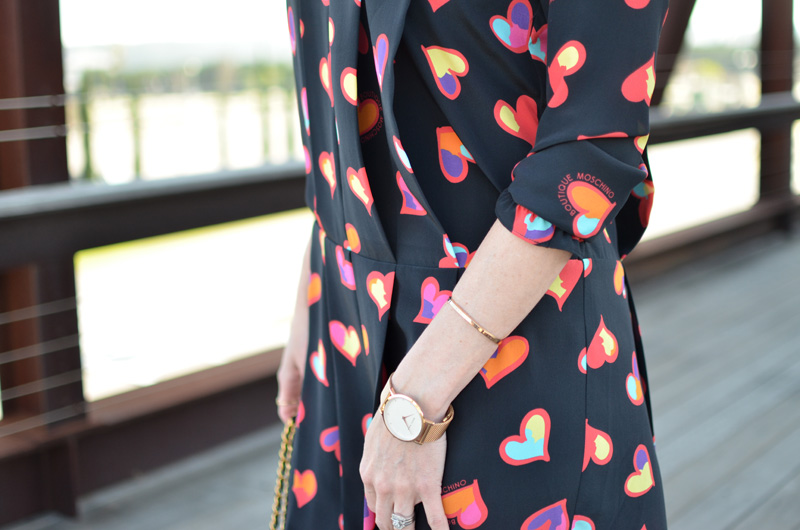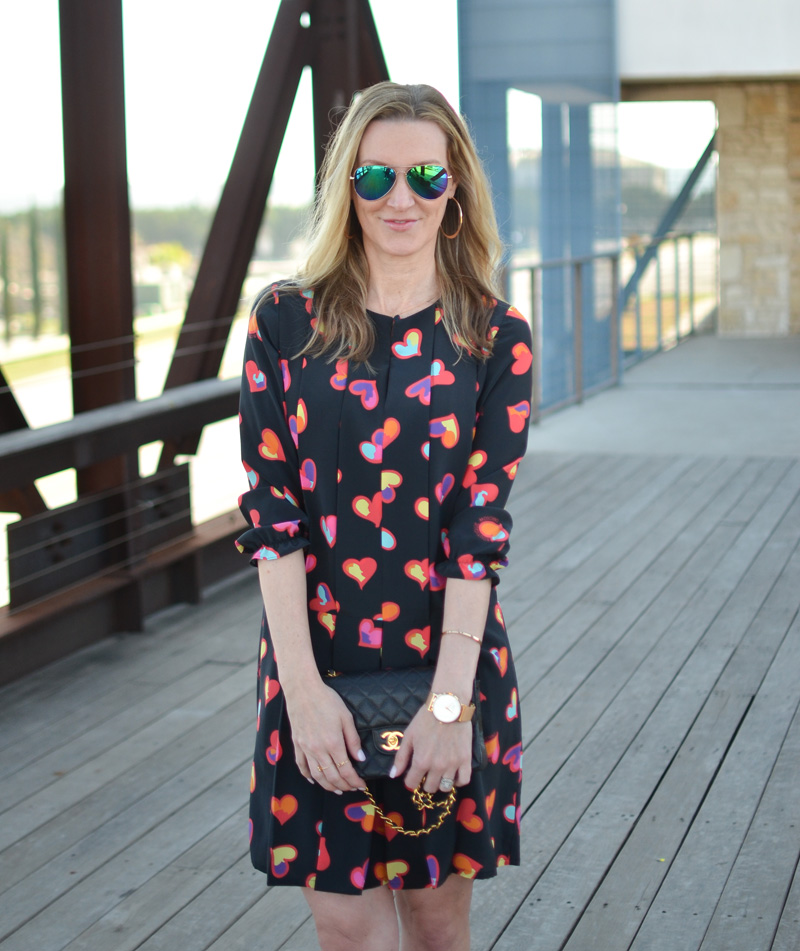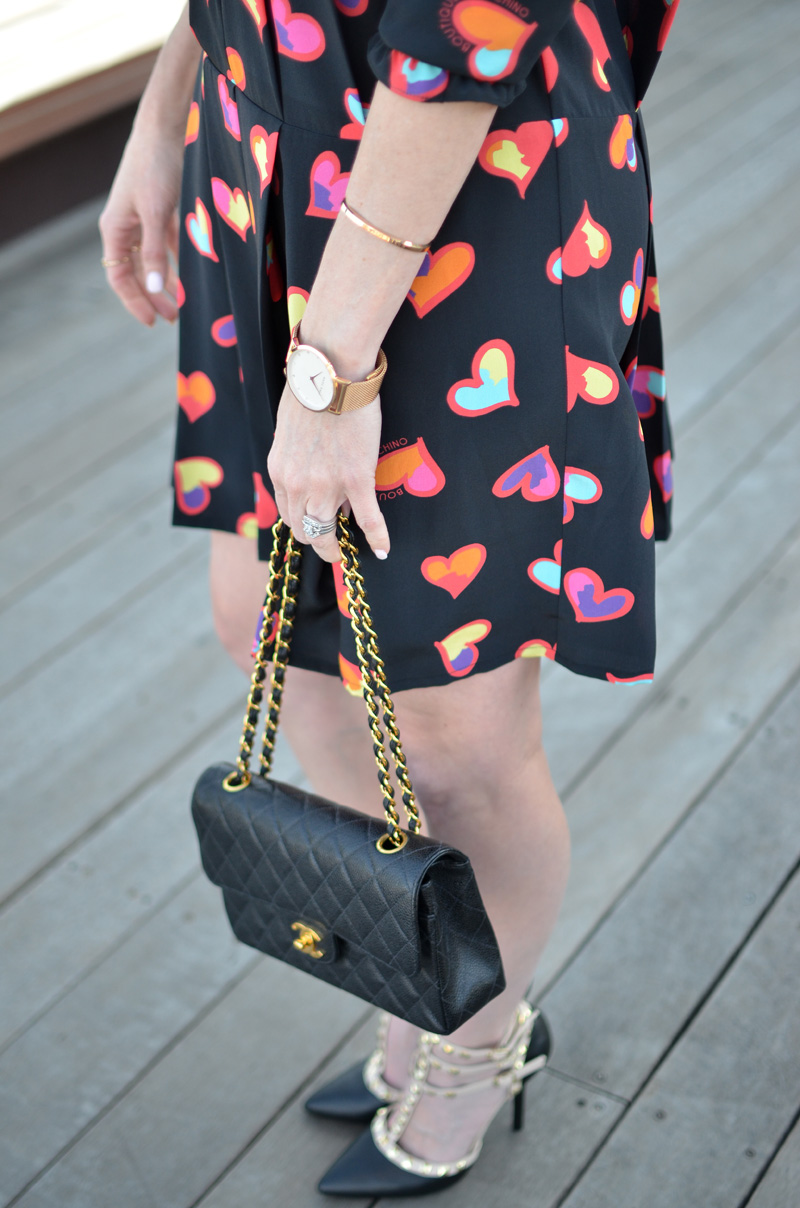 To complement the variety of colors, I chose more classic accessories like my favorite Valentino heels and this gorgeous Chanel quilted bag. Finishing the look with gold hoops and bracelets, I think it's a great outfit for any celebration of love!! XO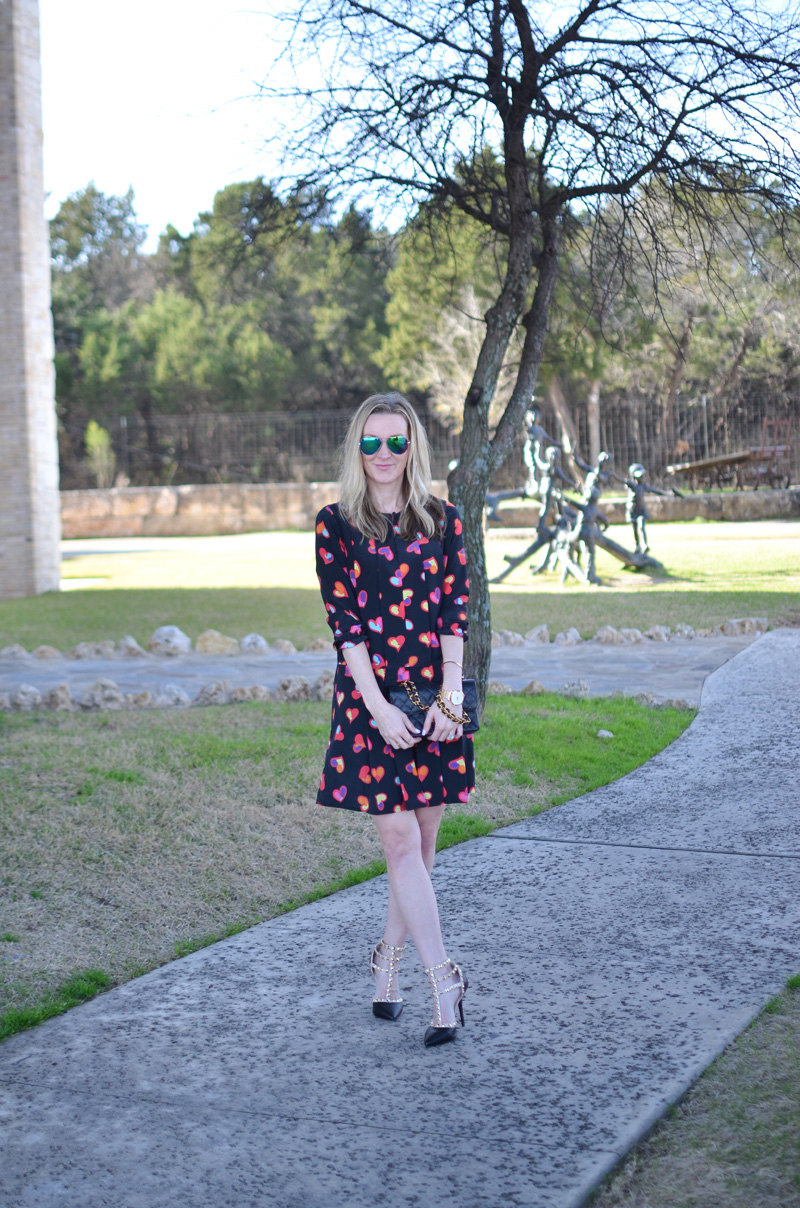 SHOP THE POST:

Most Read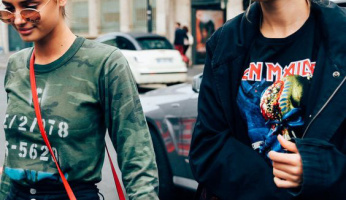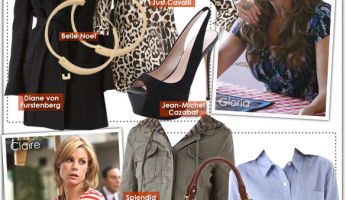 Subscribe to our Newsletter