Outfit Ideas for July 4th And Beyond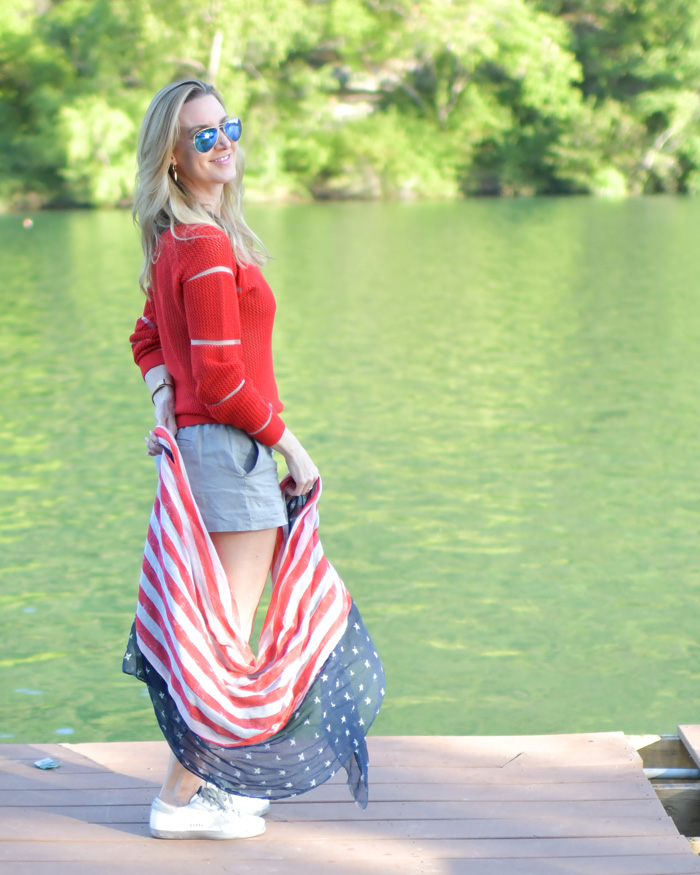 Can you believe it's July already? It feels like summer just started, and yet here we are almost halfway through! I've been feeling the holiday buzz in Austin all week, and it seems like everyone is ready to head home and start celebrating the Fourth of July as soon as possible! Of course, one of my first thoughts when it comes to the Fourth is (as always): what am I going to wear??
You know how I feel about making sweaters a year-round staple, so I'm sure no one is shocked when I decided wear a lightweight sweater for July Fourth!! To be fair, it IS a super open knit fabric, so it actually doubles as the perfect summer night cover up. Just add a bralette or a camisole underneath, and you're good to go. You can find it HERE. Pairing it with shorts (I love this classic style from Michael Stars in white), I found the perfect balance between being patriotic without being too literal.
As much as you may think you want that American flag-printed shirt for the 4th of July weekend, there are many subtler ways of showing your patriotism! By color blocking or adding in special details (like the peek-a-boostripes on the arms of the sweater), you can celebrate Independence Day in style AND wear your clothes again in the future. Play around with your accessories too, adding in playful, American elements where it feels right. Finding pieces that work once the Fourth has come and gone is a miracle – so don't forget to be a little creative in your shopping for this holiday weekend.
What are your plans for the Fourth? We like to keep celebrations simple with family and friends, all surrounded by good food, fun drinks, and loud music! We always have the time of our lives, and I'm beyond excited to see everyone tonight and this weekend for swimming, BBQ, and fireworks! Happy Independence Day to you all!!
Shop The Post:

Most Read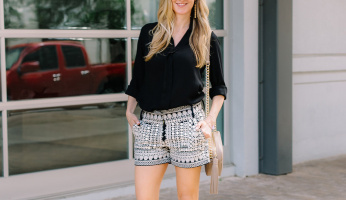 Subscribe to our Newsletter