The Hot Weather Trend to Wear If You Are Over Denim Shorts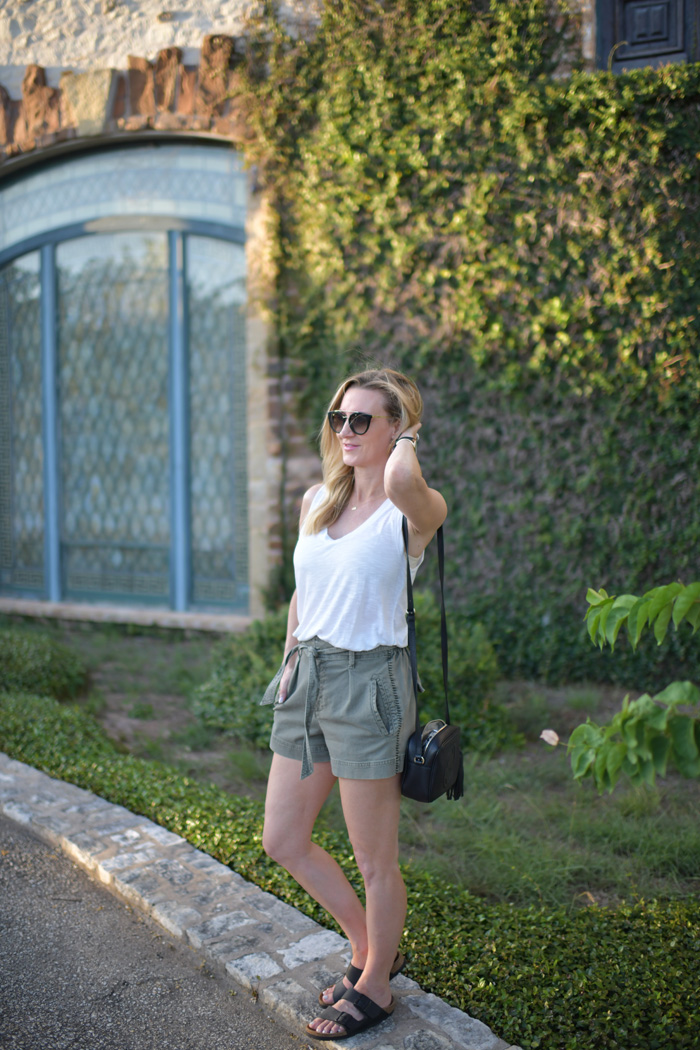 Tie waist and pleated shorts are being spotted all over our Instagram feeds. Set aside the cutoffs and distressed denim, and opt for something gorgeously girly with a twist for sunny summer days. In the spirit of diversifying my summer wardrobes (and giving my cutoffs a breather), I found this pair that have utilitarian look in a supple, lightweight fabric. These shorts are an easy, versatile pick when temps climb. These olive green shorts were the first pair of tie-waist shorts I purchased. They still remain one of my favorite go-to closet staples. These are easy to pull off; I've worn them with graphic tees, regular tees, tank tops, blouses, and more. Since they're neutral, they're very easy to dress up or down.
How to Slim Your Waist:
Want To Fake A Slimmer Waist? A fun tie around the waist on a casual pair of shorts makes all the difference. This trend is flattering, makes your waist look slim, but the best part? It isn't uncomfortable at all! Check out how I styled THIS striped pair.

Tips and Tricks for Wearing Tie Waist Shorts:
"High Waisted" is relative. To rock this trend, you don't need to go out and find a pair of shorts that reaches above your belly button. If you have a shorter torso (or a larger bust), go for styles that are cut comfortably over your hip bones, but not all the way up to the smallest part of your waist. Because low-cut styles have been popular for so long, even a mid-rise cut will give you the look of the trend!
Tuck in your shirt. This is a no-brainer, but show off your trendsetting ways but tucking in your top and emphasizing your new tie waist shorts.
Show some leg. To balance out the length of high waisted shorts, I love the look of Nicole This will elongate your legs and keep you from looking stumpy if you're worried about that sort of thing.
Embrace the more mature look. Another way to wear the high waisted shorts trend is to go for a dressier look, like Blake Lively and our street style fashionista did, above. Pair your shorts with heels to feel extra elegant.
Consider the top. A tank or simple t-shirt will look chic with high waisted shorts, but pair them with a button-down dress shirt for a Katherine Hepburn aesthetic.
Wear them with a cropped top! If you're a little tummy-shy like me, high waisted shorts are perfect for pairing with cropped tops! The only skin people will see is the part between your belly button and ribcage — the tiniest place on most girls' torsos.
RELATED: The Jennifer Aniston Approved Top You Will See Everywhere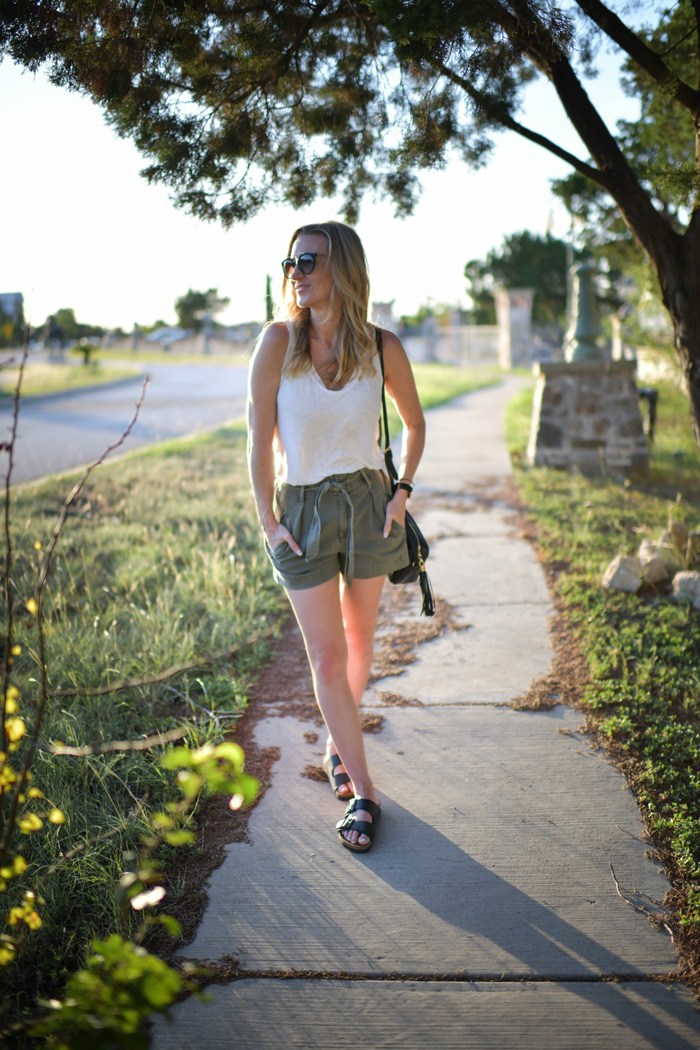 Shop This Season's Best Tie Waist Shorts:
From fun ruffles hems, go-to neutral green to flirty stripes and fun patterns, click through to shop my picks for the best tie waist shorts this season has to offer:

Most Read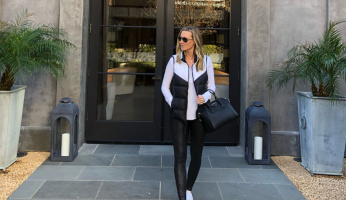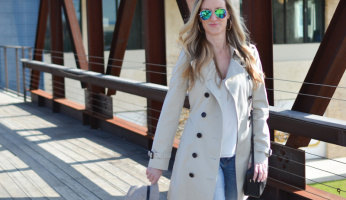 Subscribe to our Newsletter