OBSESSED: KAREN WALKER SUNGLASSES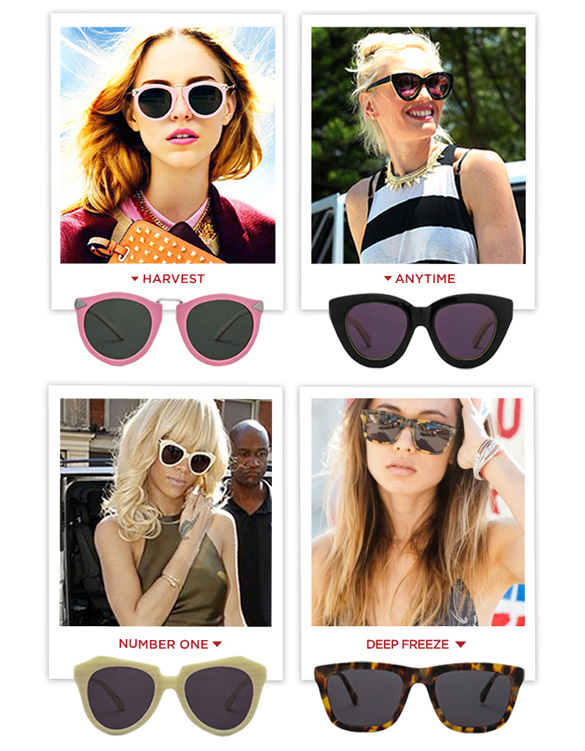 No other collection of sunglasses has such a strong cult following than Karen Walker's. These celebrity-adored, perfectly oversized, uniquely shaped, universally flattering sunglasses are our ultimate obsession right now. And because my Number Ones are all scratched up and stretched out because of massive overuse, I'm are more than ecstatic for these new frames to shade our dreary eyes. Karen Walker Eyewear has been worn by the world's greatest dictators, tear-jerkers, fashionistas, vampires, sun gods and little aliens. Shop your favorite style and see what the fuss is all about!
1. Karen Walker Orbit Sunglasses: Elegant oversized, round frame, trimmed in shiny metal for a cool finish give this Orbit style  sunglasses a glamorously vintage feel. Wear this feminine pair with a shift dress in the city, or style with a '70s-inspired bikini by the pool.
2. Karen Walker Deep Freeze Sunglasses: Sunglasses should be both functional and fun, and I think this chic  pair ticks both boxes. Detailed with a raised bridge which gives thick plastic sunglasses a chic, pronounced look. This design is sure to lend every look a touch of urban attitude.
3. Karen Walker Anytime Sunglasses: Avant-garde eyewear is what Karen Walker does best, and these tortoiseshell  cat-eye sunglasses are a covetable case in point. Team this pair with tonal prints for a cool take on a classic retro style.
4. Karen Walker Deep Freeze Sunglasses: This chic style features clear acetate frames and graduated lenses – perfect for sunny days in the city.they're the coolest contemporary/retro blend. Wear yours in the hazy days of summer or to give your winter wardrobe a lift.
5. Karen Walker Number One Sunglasses: The "number one" style feels fresh and modern. Wear them with everything from dresses to jeans when the sun comes out. You can also keep styling simple and wear them with a color-blocked sundress for a modern minimalist approach.
6. Karen Walker Eclipse Sunglasses: Like your sunglasses bold? These Karen Walker Eclipse Sunglasses are sure to turn heads. Wear them on sunny days uptown to add standout glamour to every look.
Most Read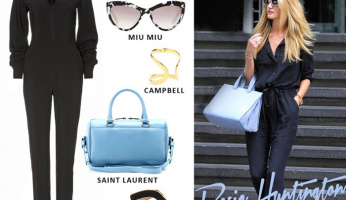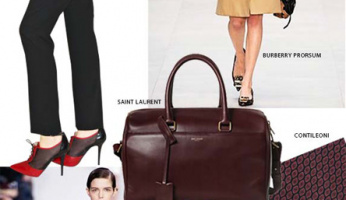 Subscribe to our Newsletter