Now Trending: Classic Herringbone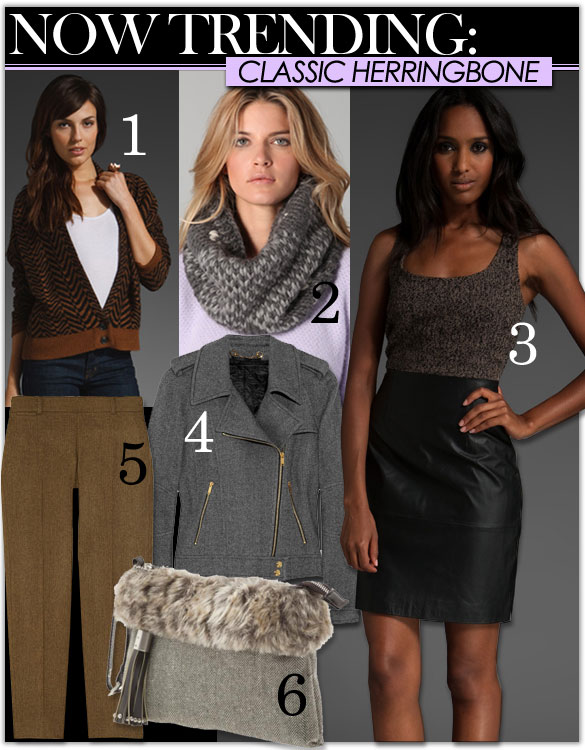 Before the chevron craze, pre-Missoni zig zags, there was herringbone. This classic weaving method forms a series of v's and resembles a zig zag or chevron pattern. Usually woven from wool, herringbone is traditionally used in outerwear and suiting. This fall season it's EVERYWHERE: sweaters and suiting, outerwear and handbags, dresses and scarves. Usually woven into shades of gray and tan, herringbone pieces provide the perfect neutral backdrop for a pop of color like teal, mustard, or plum. (And, in case you're wondering, herringbone got its name because it resembles a herring fish's skeleton…how's that for trivia?!?)
1. Elizabeth and James Herringbone Deep V Cardigan ($294)
Vintage styling, traditional patterning, but ultra mod feel. The Olsen twins created a cute cropped topper with their Deep V Cardigan. The genius black-and-tan weave means the ultimate in versatility for your wardrobe.
2. Eugenia Kim Skyler Herringbone Cowl ($176)
Add subtle zig zags over any coat with this cozy neck warmer. Chunky knitted v's form this extra thick cowl and provide a chic way to ward off autumn's brisk breezes. 100% Peruvian wool.
3. BB DAKOTA Serena Herringbone Dress ($154)
Sexy leather meets elegant herringbone for a dress rich in contrast and classy-ness. Pair with heels for cocktail hour or layer over a button-up and tights for the office. Brown/black herringbone bodice with black leather high-waisted skirt.
4. Gucci Wool Herringbone Motocross Jacket ($2495)
Herringbone never looked so cooool. Gucci gets it spot-on with this moto-inspired jacket. Cropped, boxy, and finished with an asymmetrical zipper (and zips at the wrists, too), layer this neutral over a pop of color or print for maximum impact.
5. J. Crew Minnie Cropped Wool Herringbone Pants ($130)
Menswear inspired suiting feels like home for herringbone. This rich caramel-colored crop pairs perfectly with a button-up and loafers or a tailored jacket and heels. A big look for fall!
6. SR Squared by Sondra Roberts Herringbone Faux Fur Wristlet ($89)
Furry fun! This darling wristlet tickles your wrist with its faux fur trim, but stays sensible with its neutral herringbone body. Its flirty little tassel finishes this bag perfectly.
Most Read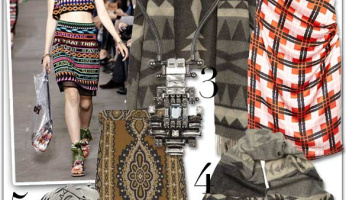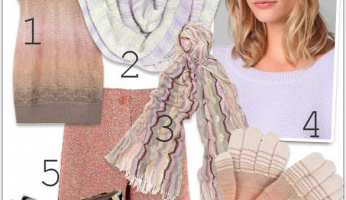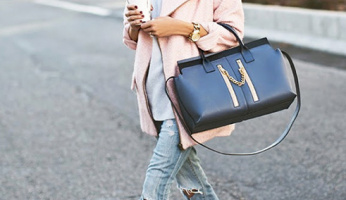 Subscribe to our Newsletter