Missoni's Pretty Pastels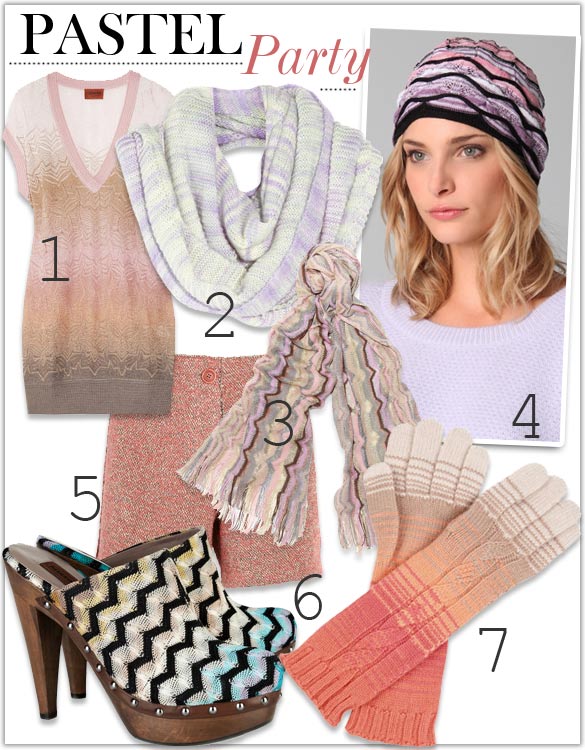 Make way for Missoni's pretty pastels: petal pink, lilac, baby blue, peach, and daffodil yellow. A garden party in the middle of a gray day, these pastels are knitted together to bring a bouquet of color anywhere they go. Add a little fun to a black or beige peacoat with a waved or striped beanie and gloves. Layer a metallic crochet or hooded scarf over anything for a pleasurable pop of pastel. Add leggings to a delicately-colored sweater, tights to a peachy tweed short, or flares over a zippy zig zag. Follow these pieces to unexpected fall fun:
1. Missoni Short Sleeved Crochet Knit Sweater ($775)
Deliciously divine. Pinky peaches and soft tans cascade down this tunic-length sweater. Layer over leggings or a skirt, and pair with boots or wood-heeled platforms…you can't go wrong with this season-spanning knit.
2. Missoni Hooded Wool Blend Scarf ($305)
Wrap it up. This extra long, extra wide scarf wears long over anything, but can also be twisted and tossed over your shoulders as tightly or loosely as you choose. Lovely lilac is waved and woven with a cozy winter white.
3. Missoni Metallic Crochet Knit Scarf ($195)
Lightweight loveliness. This open-weave scarf adds a hint of shimmer with its subtle metallic knit. Its multi-color combo of soft blues, pinks, beiges, grays and lavendars lends versatility of wear. Pair with anything and everything, noon to night!
4. Missoni Black Wave Beanie ($108)
Crowned with color. Basic black warms up for the season with the addition of pink and lilac waves. Pair with your black leather coat or gray wool jacket to lighten the mood wherever you go. Made in Italy of a wool/acrylic blend.
5. Missoni Lark Tweed Shorts ($636)
Tangy tweed! These sorbet-hued shorts are a playful twist on tradition. Pair this menswear-inspired separate with a slouchy sweater and your favorite booties or heels. Casually chic!
6. Missoni Crochet Knit Clogs ($550)
Ease into these zig zags and slip out the door. Classic black is complemented by a subtly changing rainbow of pastels. Silver studs add texture and grounding hardware, while wooden heels keep things very classic. Perfect peeking out under flares or stealing the spotlight with a fun fall skirt.
7. Missoni Striped Cashmere Gloves ($245)
Indulge in color. Missoni was all about sorbet tones this season, and these luxurious cashmere gloves follow suit. The perfect complement to a tan trench or camel-colored peacoat, these gloves will be a favorite for years to come.
Most Read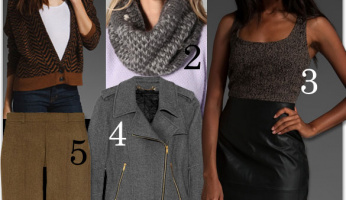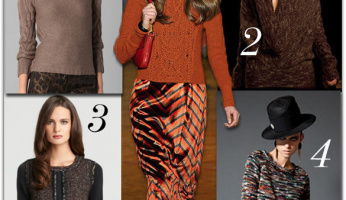 Subscribe to our Newsletter