Looks Rachel Green Wore On 'Friends' That Still Work Today
If there is one thing I know all about, it's Rachel Green, (AKA Jennifer Aniston ) style from Friends. In fact, it is the reason celebritystyleguide.com was built. I worked with the costume department for Friends and every Thursday night I reported and identified what Rachel wore on the show. Some of the brands she wore on repeat? Theory, DVF, Juicy Couture. James Perse and Vince.
If you are a Friends fanatic like I am, Rachel's probably had a lot to do with your sense of style. In fact, she probably still influences what you wear each day in ways you don't even realize. The undisputed fashion queen of TV show Friends, Rachel Green, rocked all the trends of the times and also inspired some new ones. From her iconic haircut, dubbed "the Rachel" to her signature miniskirt-and-stockings uniform, there wasn't any look that Rachel Green couldn't make her own. Flash forward 14 years after the last episode of Friends, and we are still looking to Rachel Green for style advice. In honor of our favorite Central Perk waitress, I've assembled a few of her most iconic outfits throughout the series.
From knee-high boots to distressed denim, we have much to thank this famous Friend for. Take a look at the most stylish outfits Rachel Green ever wore and see the fashion trends that stood the test of time.
Black knee-high boots
Knee-high boots are definitely still in, and every winter season I find myself buying a new pair because I am just that obsessed with these boots. I love how she paired them with another schoolgirl-type pleated skirt here.
Mini Slim Fit Dresses
Rachel just rocks anything that is form-fitting. Sheer sleeves, and the slightest hint of floral? I love it.
Jean Overalls
We always knew that overalls would come back, but you have to admit that Rachel slayed this look long before any of us did.
Plaid Shirts
Rachel Green is well-known for pulling off plaid any day of the week. She's often seen in tied-up plaid tops or plaid pants. Hopefully, this lumberjack trend will never die because I am pretty committed to my red plaid in my wardrobe.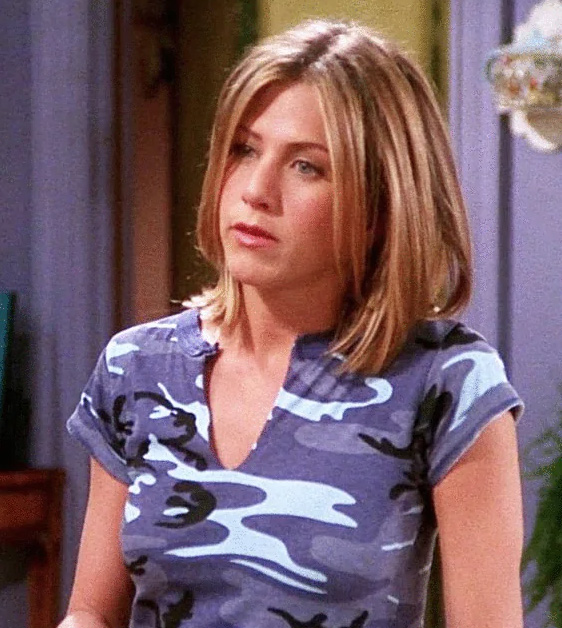 Camo Print
Camo is back and better than ever before. Rachel clearly knew what she was doing when she went with a non-traditional blue camouflage top. I've seen lots of girls on Insta in all different-colored camo tops and sweats. It's a look.
Sleeveless Turtleneck
This is something that also is extremely impractical — which is what this generation is all about. Of course, the cuteness level trumps the fact that you'll be either too cold or too warm the whole time you wear it.
How To Dress Like Rachel Green:

JavaScript is currently disabled in this browser. Reactivate it to view this content.
Most Read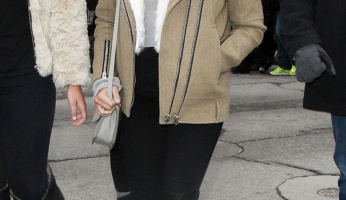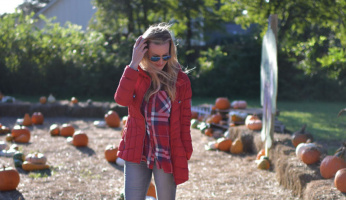 Subscribe to our Newsletter