How To Dress Warmer, NOT Wider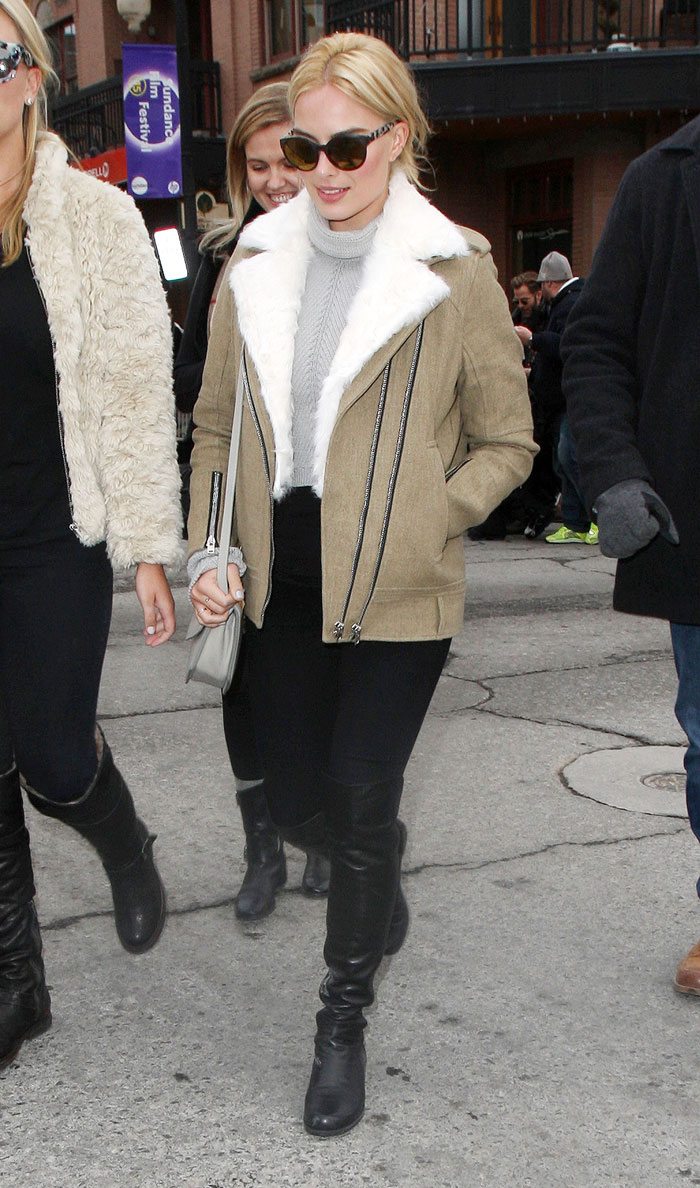 The weather is coming that can only be described as "Holy F– It's Freezing Out," you're probably dressing with a few matters in mind: keeping your ears from snapping off, your ankles from turning blue, and the tears in your eyes from freezing on your lashes. And, "looking cute"? Not really a huge concern.
But, feeling like a dumpling as soon as you step outdoors is a downer, especially for someone for whom style is a lifestyle and not just a hobby. The key to staying warm is in the details, and I've come up with a few clever tricks so you can trap in the heat while maintaining your killer outfit combos. Ahead, find my top tips that'll help you dress warmer, not wider.
1. Ribbed shirts, tights, and dresses might get a bad rap for being a Midwestern-suburb mainstay, but there's a reason they're so popular: Ribbing is warm. Trapping pockets of heat in your clothes while lengthening the lines of your limbs, these cotton are indispensable in a wintertime wardrobe. Wear them under sweaters, shirtdresses, and more.
2. A thin lining of shearling, velour, velvet, or fuzz will give you one more layer of protection against the cold. Find jackets with built-in lining, or throw on a thin, shrunken cardigan underneath.
3. The royals swore by it and so do we! Ladies, pack up on your silk because it's perfect for any occasion and any season. That's right!! Silk is one of the warmest fabrics yet feels cool to the skin in the summertime. Start swapping that cotton undershirt for silk, try layering under or over, dare to style, and insulate!
4. Do as Beyonce and place that Love on Top! Our bodies lose heat evenly throughout but it's most felt in our torsos You lose heat evenly throughout your body, but you feel it most in your torso. If you bundle up on top (like, really bundle with a sweater, fedora, coat, and scarf), you'll be able to go slimmer down below with your favorite over the knee boots.
Subscribe to our Newsletter