Keep It Swinging
Happy weekend everyone! Now that we've almost made it through January, it's fair to say that a lot of our new year's resolutions may have fallen to the bottom of our to-do lists (or off them completely!). But all hope is not lost! I wanted to share something I've done for the past few years when it comes to resolutions: I've stopped trying to change everything all at once. If I want to stick to a resolution, I forgo the traditional structure and instead focus on how I want to feel this year. Then, I can work back from the feeling to find actions that are plausible and easy to maintain.
For example, instead of making a resolution to cut out all snacking and "fast" meals, I made one to feel well-nourished during the day. For me, I've found that if I eat a decent breakfast, I'll snack less and be less distracted by hunger. Therefore, I'm going to make sure I eat breakfast each morning in order to achieve that satisfied, well-nourished feeling for the rest of that day.
I also want to feel even more comfortable and confident this year! This relates to many areas in my life (one of them being fashion!). Finding, buying, and wearing pieces that emulate my style and help me look my best increases both my confidence and comfort. These items don't have to be expensive by any means, but I want to make sure I'm investing in quality clothes. I've found that a conscious shopper is a happier shopper in the long run!
The outfit I'm wearing today is the perfect model of something I feel great in. After seeing this floral tunic. I immediately fell in love with the deep wine color and the swinging cut of the fabric. Plus, it's an unexpected floral print that works in spring, fall, and winter! While online it's styled it with loose shorts, I chose to play up its versatility and pair it with leggings and these over-the-knee boots (check out how to wear this popular trend in this post). This way the black boots and leggings allow the shirt to take center-stage, and I'm able to tackle cooler weather more comfortably. It's a super fashionable look, yet it is so effortless to create! I love being able to find simple designs that let me look stylish and put-together without taking up my entire morning. I might just use that extra time in the morning to make myself a great breakfast!
                                                            -SHOP THE POST-

Most Read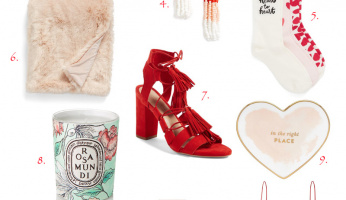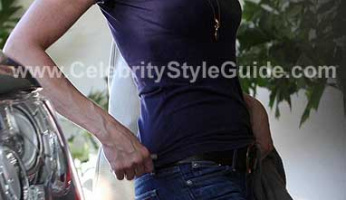 Subscribe to our Newsletter