Katie Cassidy on Her New Line of Glasses!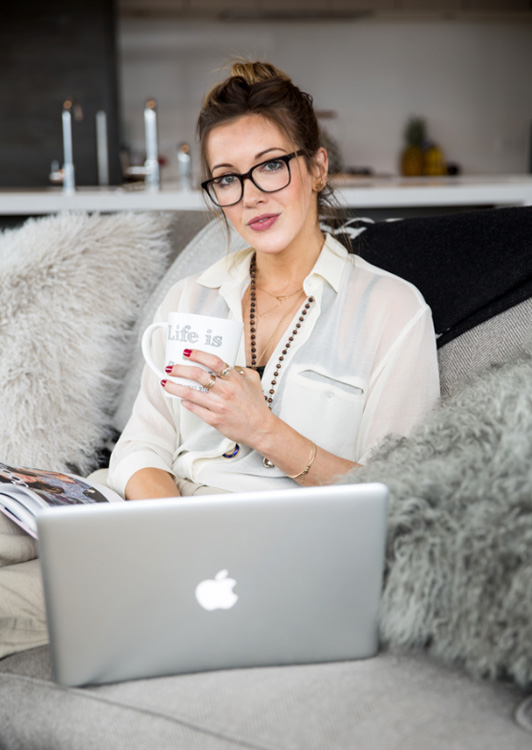 Katie Cassidy didn't always need glasses, but that didn't stop her from wearing them. "I love them so much that before I needed [reading glasses] I literally would pop out the lenses," she tells PEOPLE. "I put them on and just felt like a whole new person, almost like a disguise. People probably thought I was nuts, but I didn't care — they made me feel good and were fun to wear around."
The Arrow actress is now sharing that passion for glasses with fans, creating a collection for Glasses.com with her best friend and fellow lifestyle blogger Lynsey Eaton (with whom she writes Tomboy KC). The pals took us behind the scenes of their Vancouver shoot, where they styled looks and got silly backstage — check out their photos and learn more about the collection below!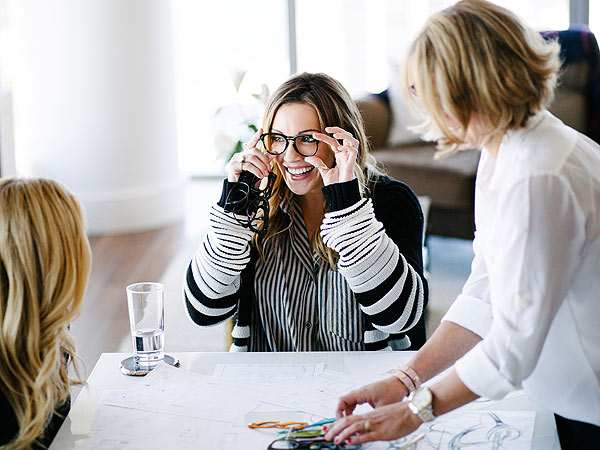 Christopher Brown
The collection, Sorella + TOMBOY KC, is "a celebration of all of the women [who] have inspired and influenced us in our lives," Cassidy tells PEOPLE. "The frames are as varied in color and style as the women we call friends and family, but they all share this sort of confidence and really cool aesthetic. I'm honestly impressed with every single pair." Their designs comprise 14 frame styles varying in shape (from rectangular to soft squares to cat eye to rounded) and an assortment of colors including blue, green and tortoise.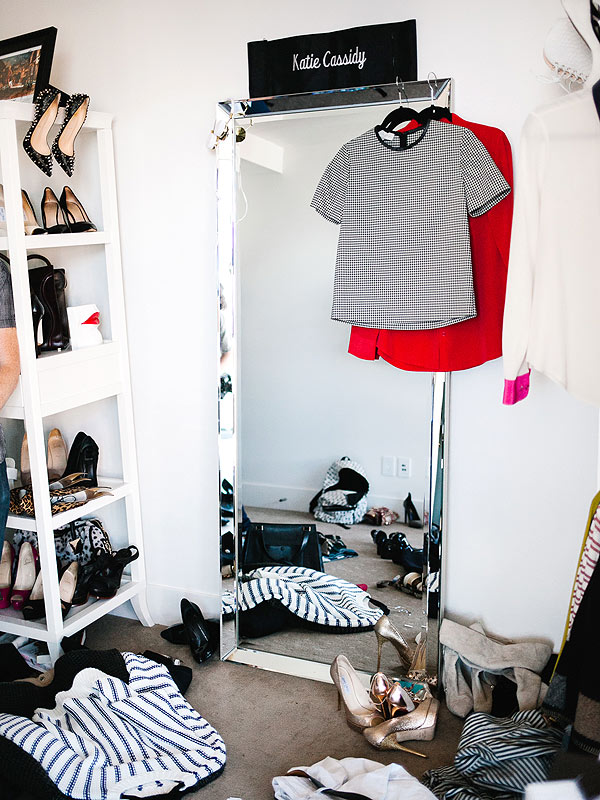 Christopher Brown
So why an eyewear collection, instead of say, shoes or jeans? "I love glasses because anyone can wear them. It doesn't matter if you have a 9-to-5 [job], are in school or are retired, glasses are the perfect accessory," Cassidy explained. "Depending on the pair, [glasses] can bring structure to a more casual look, or can bring some real style to a look that is more conservative. That's what Tomboy KC is all about: style for everyone. So it felt really organic for us."
In addition to being in sync throughout the collaboration, Cassidy shared another perk of working with your best buddy: You have someone to get goofy with after a long day. "You mean when Lynsey got delirious at the end of the day and decided to run around and act like an airplane?" Cassidy dished. "Or when we turned the [moving] car into a dressing room? I was in the front seat blocking the window with a cape coat while maneuvering like a ninja into another look. Mini Lynsey managed to block the backseat window while changing looks in the midst of Tweeting. The girl can do it all!"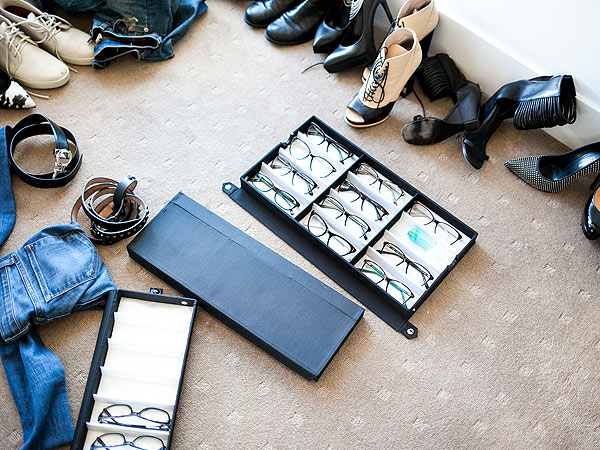 Christopher Brown
Cassidy's personal favorite pair from the collection are the "Garrisons" — "they are the more 'boyfriend pair' and the only pair named after a male. One of the things I love about wearing glasses is using them to make a more feminine look more tomboy-esque," she shares.
But she and Eaton are asking fans for their help in naming the 14th and final pair of frames. "We have named 13 of the frames in the collection after individuals in our lives [who] are extremely important to us. But there is still one pair left to be named," Cassidy shared. "We thought it would be fun if we held a competition to name the fourteenth frame and allowed fans to name the frame after someone [who] was influential and important in their life."
To check out the collection, visit Glasses.com on Oct. 20, then come back on Nov. 3 to enter to name the last pair!
Most Read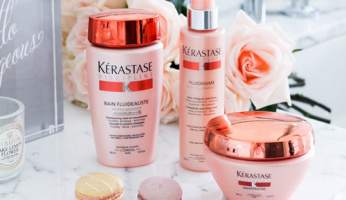 Subscribe to our Newsletter