Kaia Gerber Can't Hide Her Style, Even In Camouflage Pants
Hey, Kaia Gerber, good luck staying camouflaged in these striking pants! Kaia's model status makes her the perfect inspiration to show us how to carry off any trend effortlessly – including the camouflage print.
Recently she was photographed in these I.Am.Gia 'Tarantino' pants while relaxing after Fashion Month, the young model keep her look simple by casually pairing the pants with THIS ribbed white tank and THESE lace-up leather hiking boot.
The pants come in at only $100 (click HERE) yet look more expensive thanks to the awesome camo print and bright hue of orange lining that pops, especially when the cuff is rolled up.
For other camo worthy styles that may suit your taste for the trend and can be ordered online now, check out all the look-a-like versions I have found that you can buy NOW. (THIS pair is almost EXACT!)

Most Read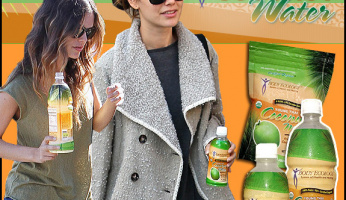 Subscribe to our Newsletter