It's About Time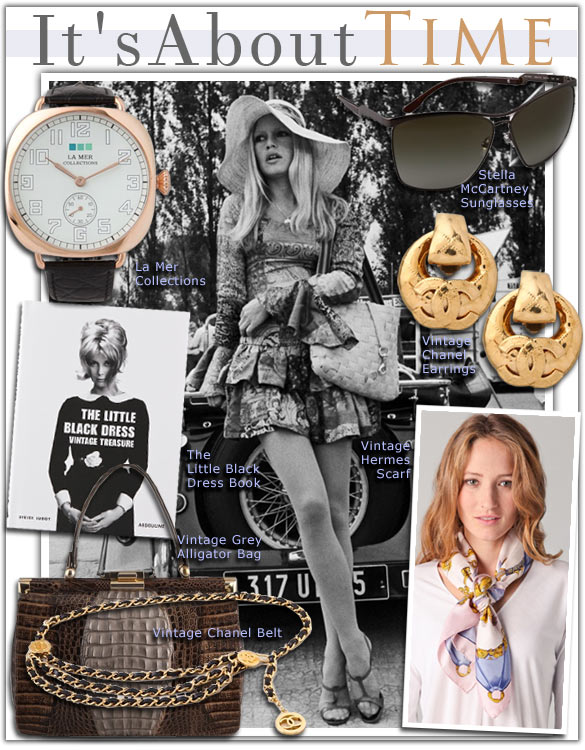 Good things come to those who wait, and the best things come around again. It's about time we welcome back the best things in fashion, true vintage treasures with names like Chanel and Hermes. Invest in a treasured accessory, something special that you can flaunt with many outfits, boasting "Oh, this? Yes, yes. It is vintage Chanel." Our suggestions include a leather and gold chain belt, a sexy pair of sunglasses, a silk scarf, an elegant timepiece, and a demure earring. Any one of pieces take your style from beautiful to Bardot.
1. Stella McCartney Vintage Square Top Sunglasses:
Back in black. McCartney takes a treasured vintage shape and makes it new again in wire frames and gradient lenses. Pair with your bikini for poolside or a silk scarf for convertible rides on the Pacific Coast Highway.
2. Books with Style The Little Black Dress:
Vintage Treasure: It's never had a chance to go vintage, because the LBD is always in style. Author Didier Ludot chronicles the journey of this iconic style staple, from Chanel to Balmain to Gaultier, and from Sofia Loren to Elizabeth Taylor. A treasure for the fashionista, a beautiful gift for mom or your gal pal.
3. WGACA Vintage Chanel Belt:
O Coco! This season's chain and leather handbag straps are nothing new; they are simply paying homage to Chanel's signature. This belt features the same interwoven leather chain straps with, of course, a double C charm. Show off your waistline and your amazing style sense!
4. WGACA Vintage Hermes Soleil de Soie Scarf:
Some fashionistas never leave home without one. The Hermes scarf is a style signature of the fashion elite, bringing delicate colors to a neckline, a hairline, or a handbag. Authentic silk scarf in delicate pink, gold, and blue.
5. WGACA Vintage Chanel 80's Quilted Earrings:
Statement piece. These chunky Chanel earrings are meant to be passed down from mother to daughter. Sweep your hair back and fasten these clip-ons for work or play. Made remarkable with their quilted details and interlocking C's.
6. La Mer Collections Vintage Oversized Watch:
Quality timepieces are an investment in style. This square face has rounded edges and a croco-embossed leather strap. Finished with a vintage-inspired font, its oversized numerals are easy to read. Pair back to a tidy workplace look, like a figure-flaunting sheath or pencil skirt.
7. Vintage Grey Alligator Handbag
A structured frame and push-lock closure with gold hardware make this vintage Grey Alligator bag a perfectly ladylike accessory.
Transcend the seasons and carry it year-round to give all your outfits a super cool focal point.
Most Read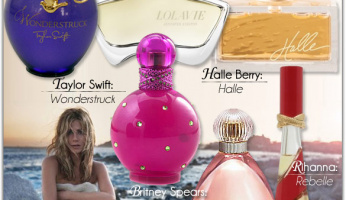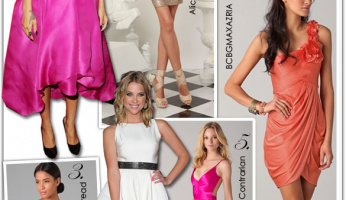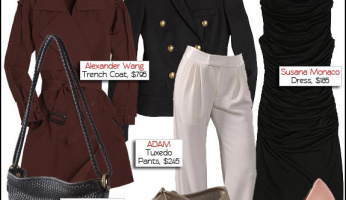 Subscribe to our Newsletter