Interview With An Icon: Patricia Field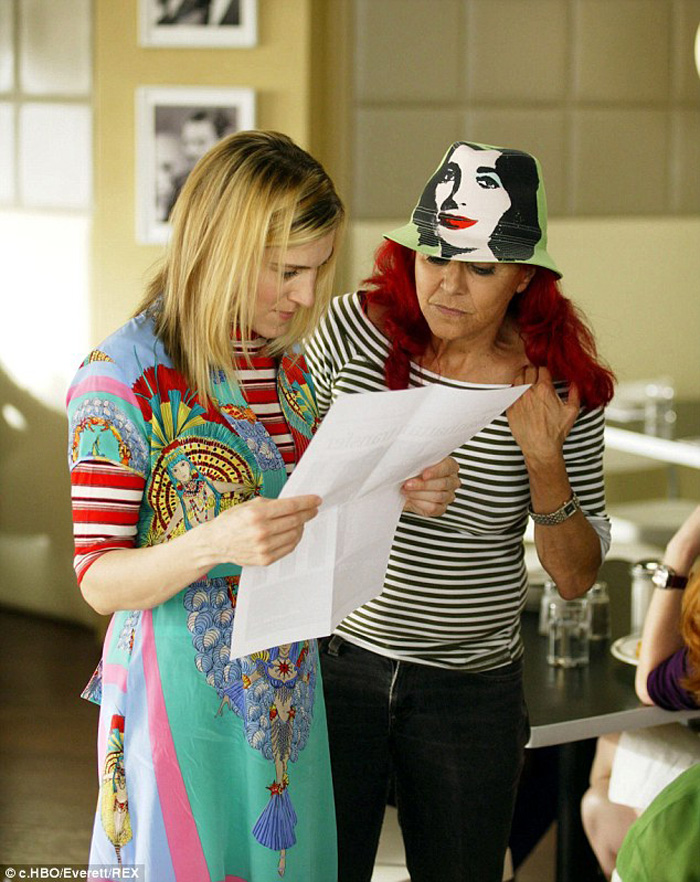 It's no secret that Sex & the City is one of my favorite shows of all time. In fact, it's one of the reasons I created Celebrity Style Guide in 2005. I know, I know you hear it all the time now, but I really was the first one to put what was seen on TV onto a website. There REALLY were no places to go and find out this information online so I used to spend hours scouring the Internet to find out what Carrie and Charlotte wore on the show. I loved how beautifully polished, put together, and crazy fabulous their outfits were on every. single. episode. It was, and still is, one of my greatest sources of inspiration.
Because of those hours online, tracking down what the SATC girls wore, I was introduced to one of fashion's greatest visionaries and most sought after costume designers on the planet: Patricia Field. She is the genius behind the iconic style of Sex & the City and the woman behind stylish successes on the sets of The Devil Wears Prada, Confessions of a Shopaholic, and The Other Woman.
I recently had the opportunity to interview Patricia Field. During our wonderful conversation that, truth be told, could have lasted all day, Ms. Field let me in on a little SATC insider information. She was not the first costumer hired for Sex & the City. That's right! Someone else was hired in the beginning! It didn't work out…so cue Patricia Field. From that point on, the clothes became a focal point of the show. Field shot to fame, eventually named as one of Time Magazine's "100 Most Influential Fashion Icons Of All Time."
It has been nearly 10 years since the HBO series Sex & the City wrapped, but its Emmy-winning costume designer has remained a constant source of inspiration for me. Field is a fashion designer with her own fun label (found in her Manhattan retail store and online), and she has continued her costume design work for film, television, and theater.
————————————————–
Most recently, Ms. Field costume consults on the new TV LAND show Younger. This brand-new show stars Broadway-beauty and two-time Tony Award winner Sutton Foster, along with Hilary Duff, Debi Mazar, and Miriam Shor.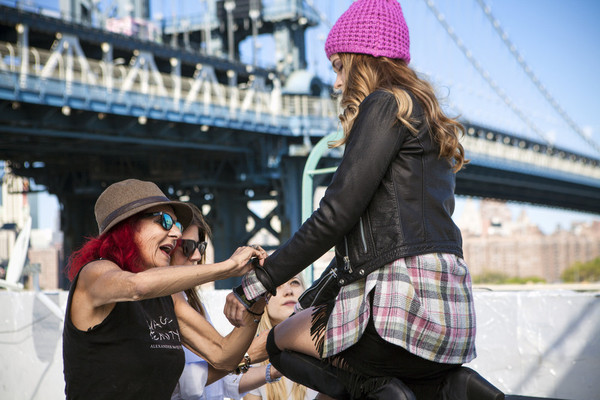 Younger is a fresh comedy from Darren Starr, the creator of my beloved Sex & the City. The show follows 40-year old Liza (Foster), a suddenly single mother who tries to get back into the working world, only to find herself out of the game because of her age. But a chance encounter changes everything…
When Liza gets hit on at the bar by young, sexy Josh (Nico Tortorella)…who also happens to think Liza is a 20-something…Liza realizes that she may still be in the game. With the help of a makeover, courtesy of her best friend Maggie (Debi Mazar), Liza passes herself off as 26. She lands a job in the publishing world, as an assistant to the temperamental Diana (Shor). She teams up with her new co-worker and 20-something Kelsey (Duff) to try for the career of her dreams. She just has to make sure no one discovers her secret!
————————————————–
I was so honored to be asked to interview Patricia Field about her exciting new show. She dished on everything from working with Hilary Duff to her inspiration for the show to how she keeps her leading lady….younger.
Heather: Where do you draw your inspiration for the characters on the show?
Patricia: My inspiration for this show is all around me. I draw from my own happiness, friends, comedies…I come from a platform of happy in general. An optimistic and elevated point of view. I even introduce and play with color in the black/grey/white world of New York. Always break the rules!
Heather: I am very excited for one of my personal favorites, Hilary Duff, to return to TV. In Younger, she plays a 20-something with youthful energy, drive, and a killer sense of fashion. What can we expect, fashion-wise, from her character Kelsey?
Patricia: I was lucky. Kelsey's character is written with a clear, compounded direction. She's young, ambitious, and a younger version of her boss. She has a savvy and assertive look. Kelsey is caught up on what's going on style-wise. She knows what's trendy, and she's paying attention to what's hot in fashion. The outfits we use for Kelsey reflect her love for the "sexy-tailored" look.
Heather: Hilary Duff is quite the fashionista, and I have followed her stunning sense of style for years here at CSG. Does she have a say in the clothes Kelsey will wear on the show?
Patricia: Absolutely! Hilary has a huge say in the wardrobe and outfits because it's so important for her to be comfortable and feel great on camera. I always respect the human behind the actor and their vision of the character. It's a parallel line; we are a team. I always pull six or seven possibilities that we can go over together. It's a collaborative effort.
Heather: As you have said, Hilary's look would best be described as "sexy-tailored." Where can fans shop to find Kelsey's look from the show?
Patricia: Kelsey shops at Shopbop, ASOS, Zappos, and H&M. She mixes and matches price points extremely well. She adds an amazing shoe or designer bag to elevate her look.
Heather: Watching the pilot, I fell in love with Liza, the character played by Sutton Foster. What can we expect from her wardrobe? It must be truly fascinating to costume her dual character, the 40-year-old single mother and the 26-year-old assistant in the publishing world.
Patricia: I adore Sutton Foster's youthful energy! She was the perfect choice for this character. On the show, she has a young daughter, so she is definitely on a budget. She does a lot of thrift/vintage store shopping. You will also see her look at Topshop, ZARA, and H&M.  She exudes "comfortable casual," and you will see her in combinations like buffalo plaid and knit caps (a best seller in Field's own Manhattan store). Liza is trying to find her way in the new world she's working in. She's learning and growing…all while leading a double life. Her ever-evolving look is very exciting to design!
————————————————–
Younger airs on TV LAND at 10/9 central. Tune in with me to see Field's expertise in action…and for a great dose of "happy," which, according to my idol, is one of the very best sources of inspiration!
Field is giving all my readers a discount at her online store! Receive 20 percent off at PatriciaField.com with promo code CELEBSTYLEGUIDE.
SHOP THE BEST LOOKS FROM YOUNGER and SEX AN THE CITY:
Most Read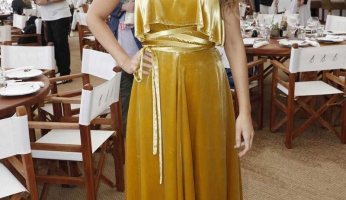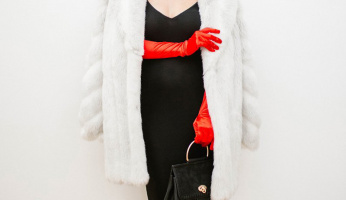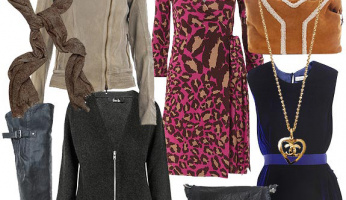 Subscribe to our Newsletter