Best Short Rompers To Wear This Fall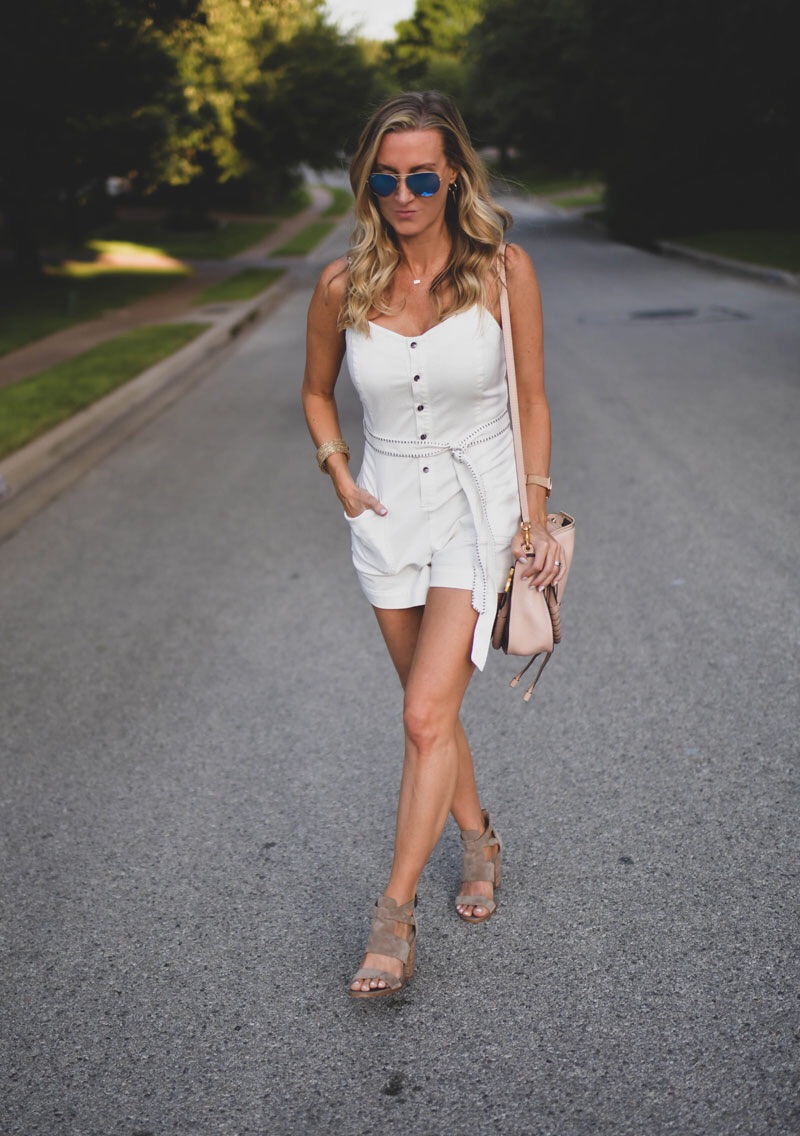 Can you believe Fall is literally RIGHT around the corner! Cooler temps, football games, and pumpkin spice everything. Yes please! My excitement for season shifting has me planning out how to take my favorite summer rompers Into Fall.
Lately my wardrobe has been all about rompers and how to wear them when the temperature starts to cool. To say I love them would be an understatement. Rompers offer maximum style with minimal effort that make up one-and-done outfit. Unlike its more casual cousin (overalls), rompers create a look that is sophisticated, unfussy and perfectly pulled together. They are also incredibly versatile, perfect for the change of seasons.
Whether you opt for an all-in-one that is a solid color or fun print, pay attention to the fabric and fit. A luxurious material or eye-catching pattern can compliment your silhouette and create a feminine look. Remember that accessorizing will always help you achieve a polished ensemble; a strong heel and statement necklace will no doubt bring this look to new stylish heights.
A romper is a great transitional piece if you live somewhere warm like I do in Austin. You also get some style extra credit,  It looks like you put more thought into your look. Pair it with a denim jacket and booties and you have a perfect  September and October outfit. This one that I picked up from Splendid is coming with me straight into the cooler months. Yes, I wear white after Labor Day and you should too.
With its soft stretch denim and spaghetti straps, the antique white Splendid La Paz romper is begging to be taken to your favorite outdoor music festival. The fitted shape looks perfect with cowboy boots (very Kate Moss) or rankle-strap platform sandal. You can also take the sweetness down a notch by wearing it with a fitted olive green military jacket, play up its sweet girly vibe via a wedge heel and add your own favorite belt. I've styled it with THIS one.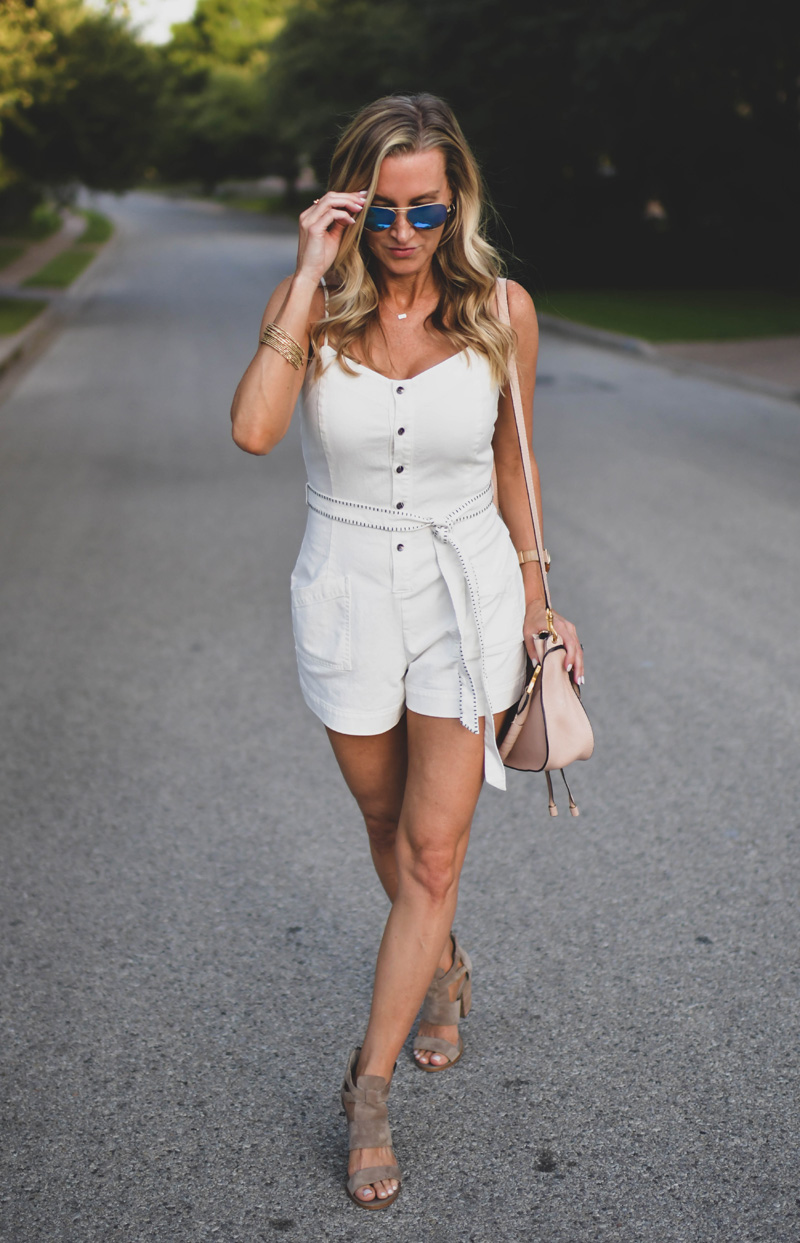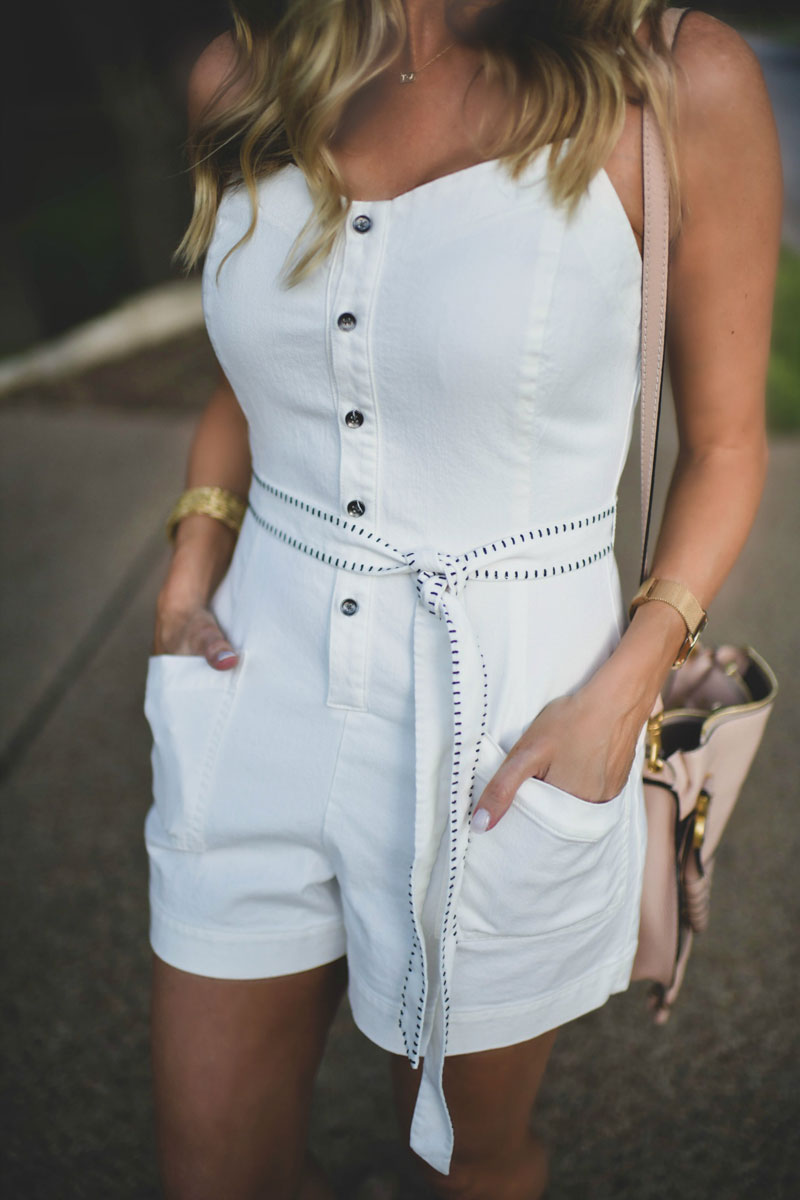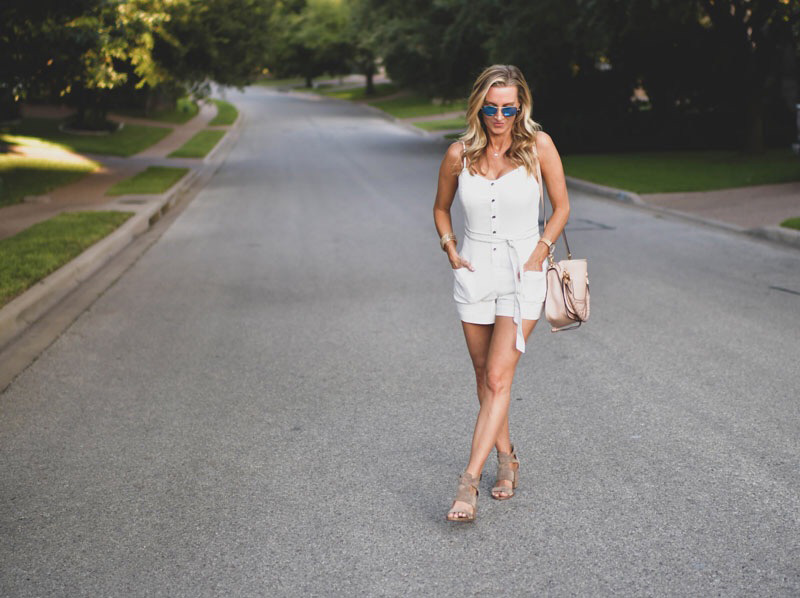 Though the romper will seamlessly fit into your transitional Fall wardrobe, it is a lot of work to find the most desirable one out there, at different price points for every occasion. After all, the point of this piece is to create an easy all in one outfit, so I went ahead and did the hard work for you by gathering a group of particularly stand out, star style rompers-enjoy!

Most Read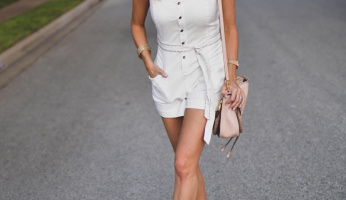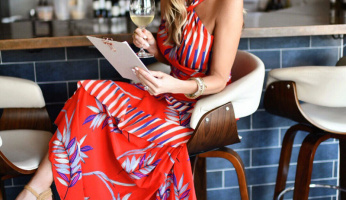 Subscribe to our Newsletter