The Return Of High-Waisted Jeans Is a Good Thing In My Book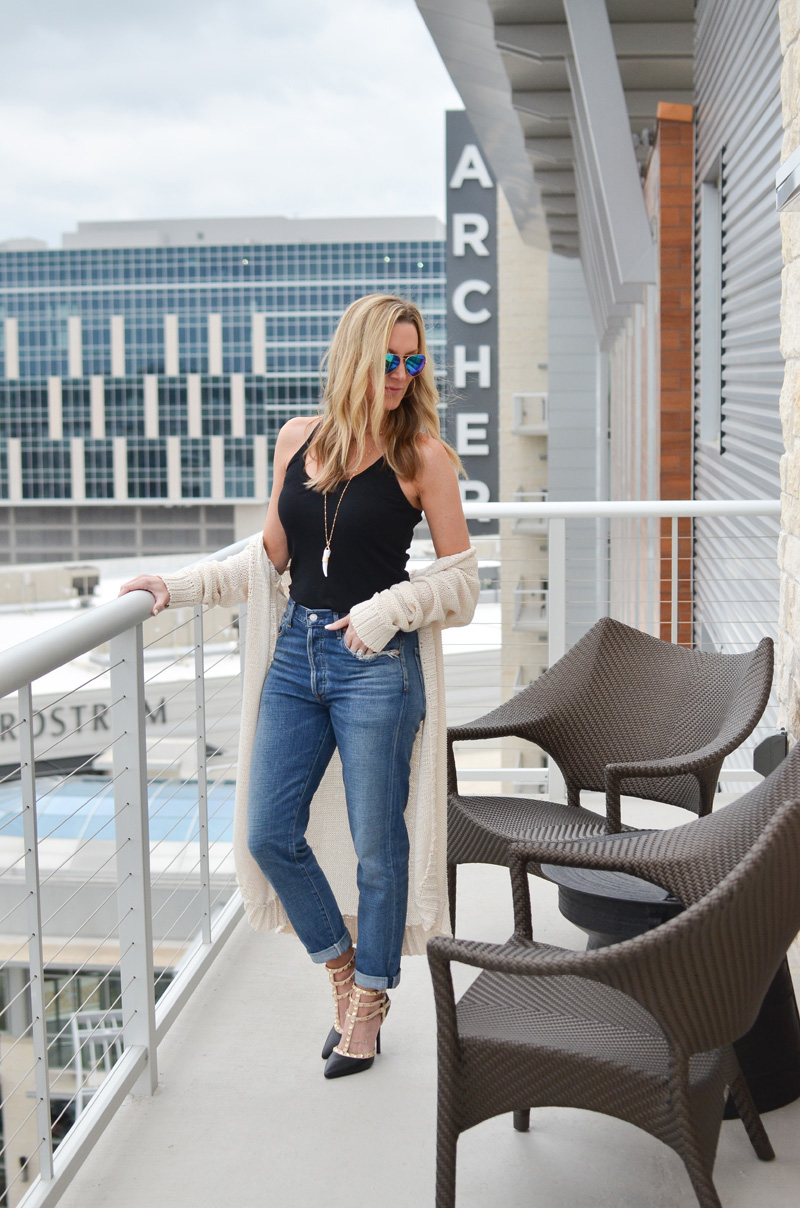 Mom jeans. A phrase bemoaned by young women in dressing rooms across America. You know, those horribly unflattering jeans that spawned a wildly popular skit by Tina Fey and Amy Poehler on SNL. After more than 20 years of avoiding high-waisted jeans like the plague, the fashion industry has welcomed back them back with a vengeance.
I'm not talking about the itty-bitty (how does she fit into those!) high-waisted shorts that fashionistas have been sporting at Coachella last week. I'm talking about the full legged, high waisted "mom jean"—the kind that have been in thrift-store exile since the end of the 1990s; the once-adored Calvin Kleins seen on Brooke Shields that have since become a fashion "no-no."
These jeans are back and better than ever. And I've got to say, I like it.
Street-style bloggers and off-duty models like Karlie Kloss have taken over my Instagram feed, looking effortlessly cool in their high-waisted denim. I was intrigued. A future free from low-rise jeans and the constant fear of bending over too much? Sign me up!
I decided to take the celebrity beloved Citizens of Humanity Liya High Rise Jeans that I got from Oliver Clothing out for a spin. I love their cool and casual vibe and the super soft denim. Trust me you will want to live in them, they are that comfortable. The distressing and 'fade out' denim and fraying along the pockets give them a reliable, worn-in quality. A very 'borrowed from your boyfriend' fit with an easy, relaxed feel. I feel instantly cooler when I slip into these. Do yourself a favor and give these old-school jeans I try. Size Tip: Go down one size as they do stretch after wearing to make them oh so comfy!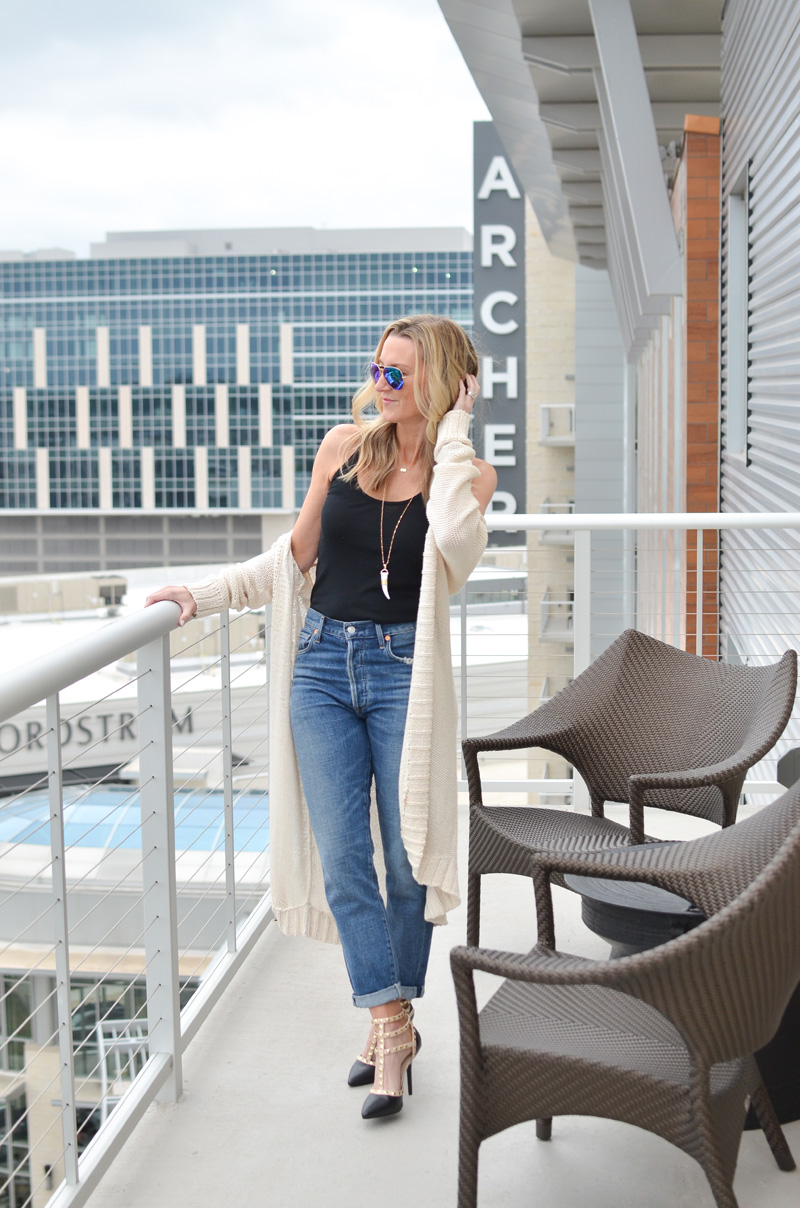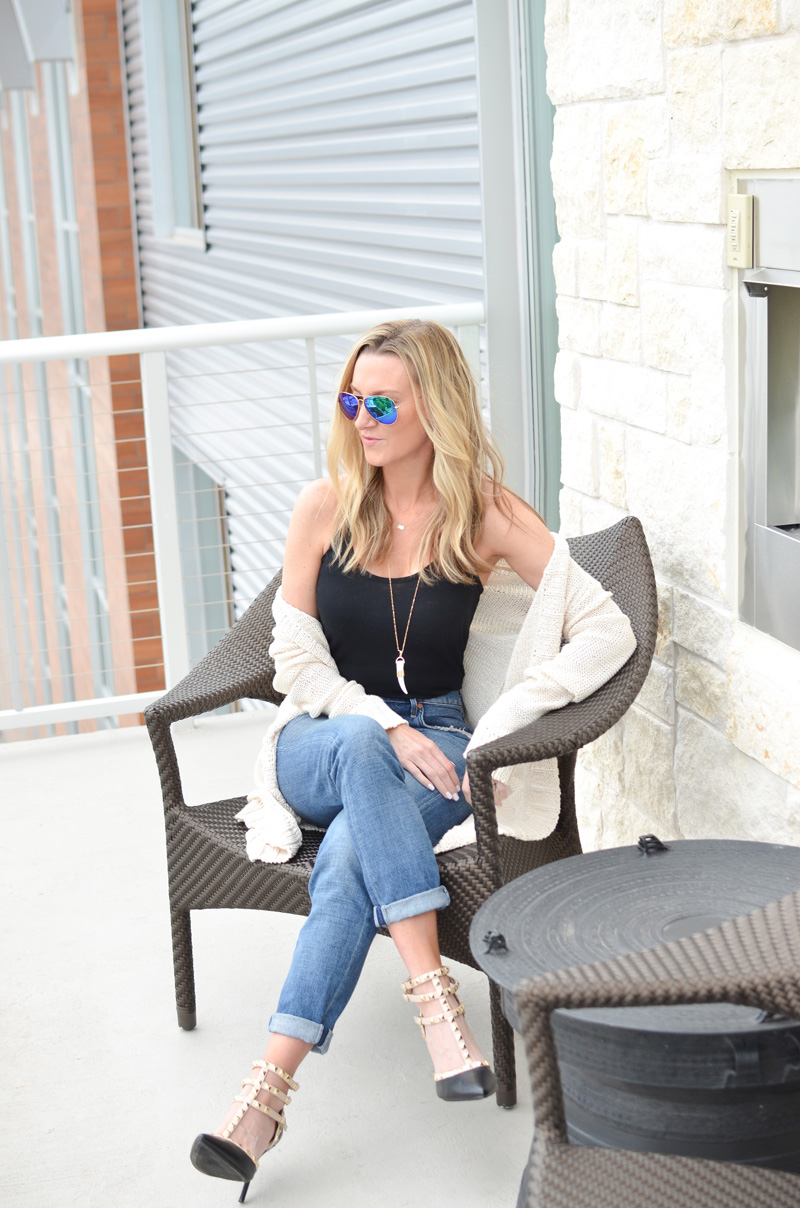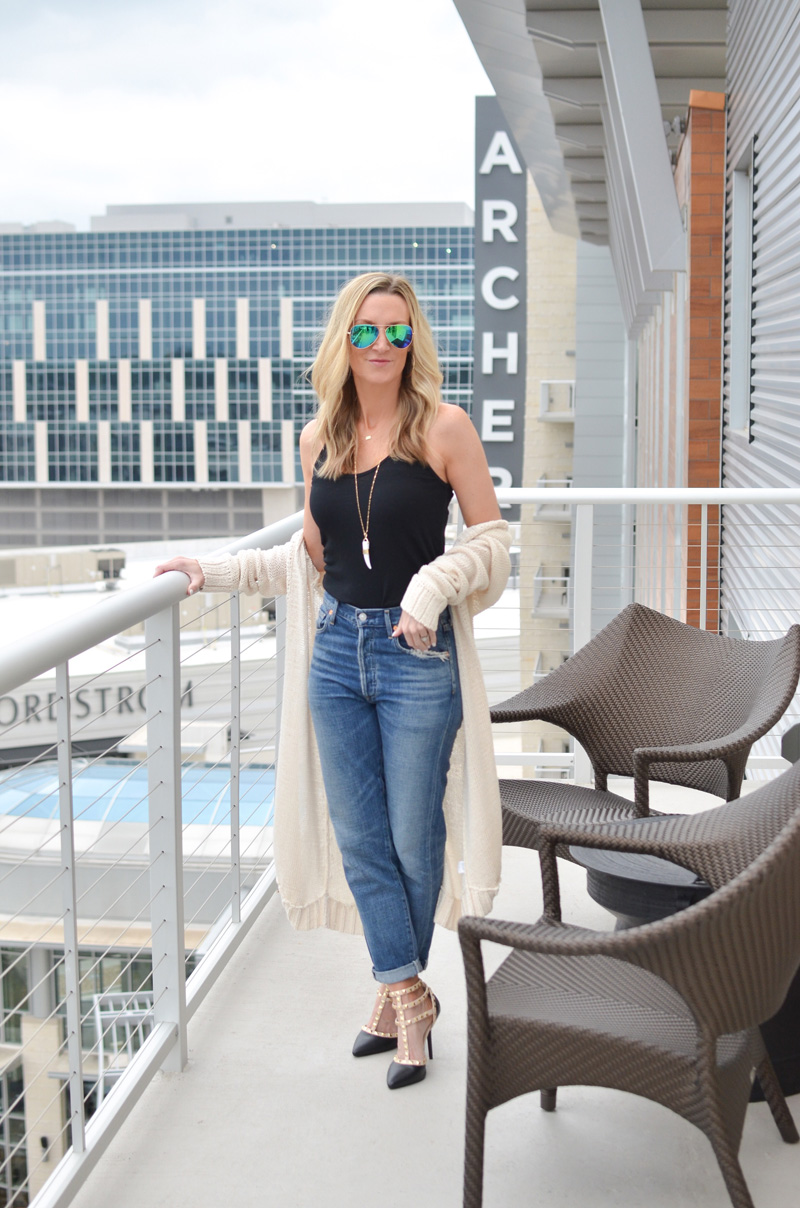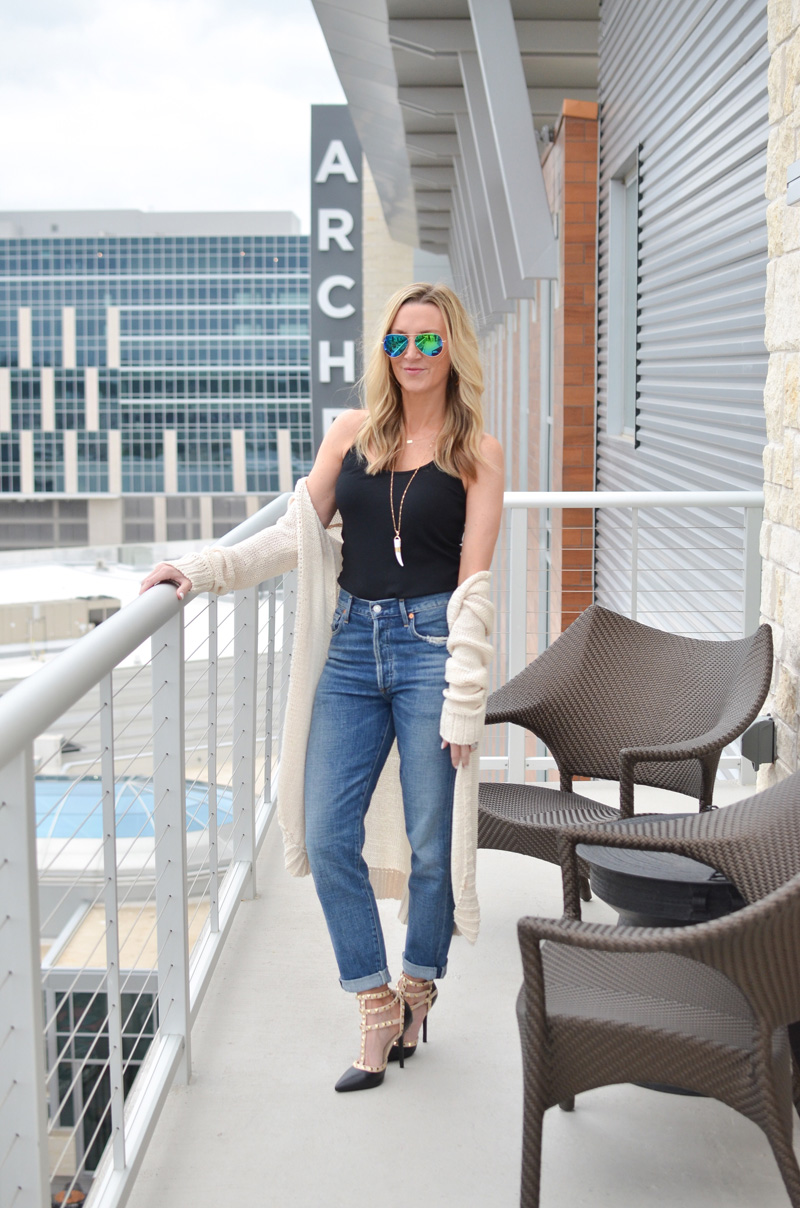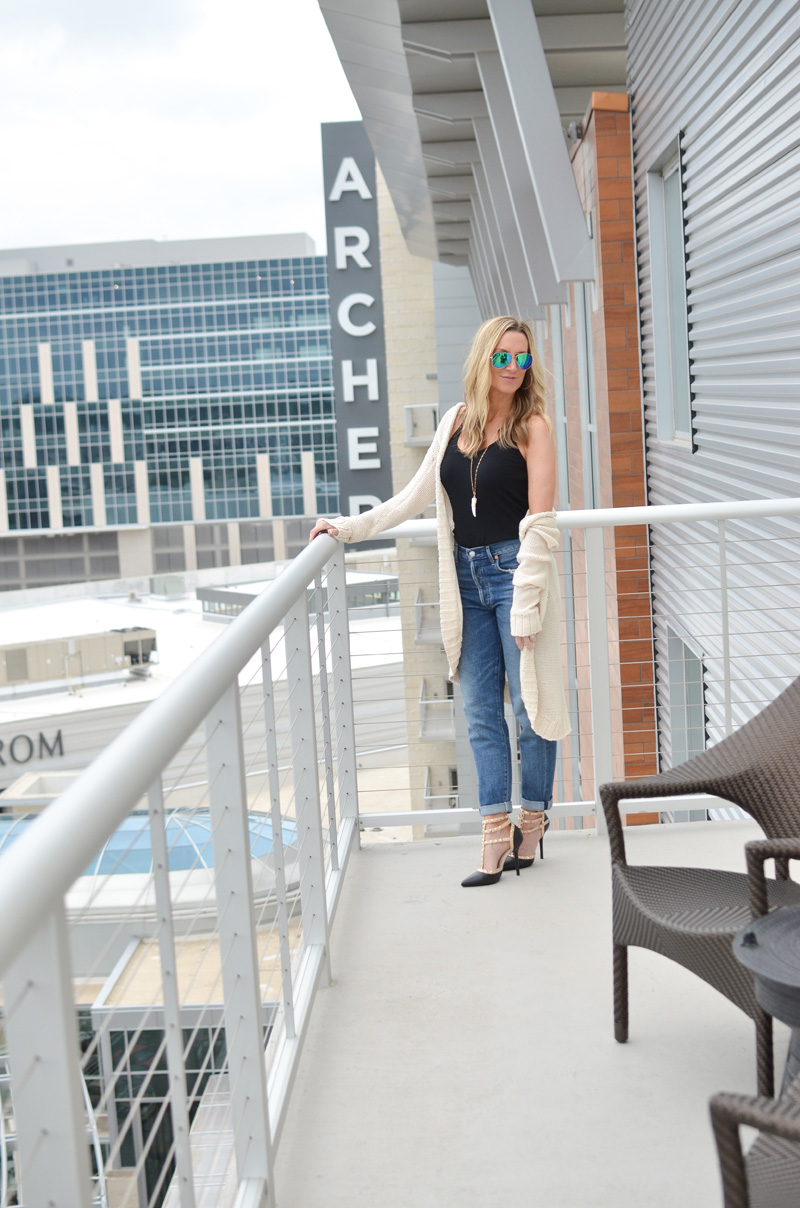 The photos for this post were taken at the incredible Archer Hotel here in Austin. You can check out the details of my relaxing 'staycation' at Archer Austin HERE. Hope you all have a wonderful weekend!
SHOP THE LOOK:

Most Read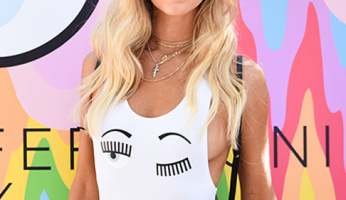 Subscribe to our Newsletter