Heather's Fashion Tip……Get A KAiN Label Tee!
If there is one thing we have all learned while following celebrity style the past 6 months it is the fact that KAiN label tees and tanks are must have in Hollywood!

I was a little hesitant to jump on the "KAiN Train" as I have tried almost every tee out there and other then my love for LNA nothing has overly impressed me.

Sienna, Lauren, Hilary, Victoria and Rihanna just to name a few have worn their KAiN label tees and tanks over and over again and I can say now…… I know why!

I recently was given the chance to sample 2 pieces from the KAiN line thanks to Singer22.com and I adore the fit and fabric of these tees.

KAiN tees seem to know exactly the way to lay on you to give you that "oh yea, I'm hot!" kind of confidence.

Amanda Kain believes that the more simple the piece, the more she loves it and I completely agree!
The KAIN philosophy is based upon the idea that the simpler it's made, the more it's loved and the quicker it will reach "favorite" status.

Super sexy meets luxurious comfort is something we all need in our closet.
If you can splurge on one item that you can dress up or down and wear to your hearts content this is the piece.
A KAiN tee is the ultimate basic by which every woman's individual style can be built upon.
You can shop all the entire KAiN line at Singer22.com!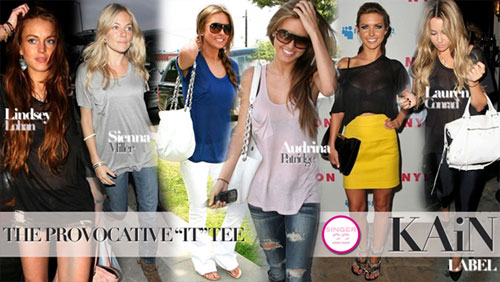 Most Read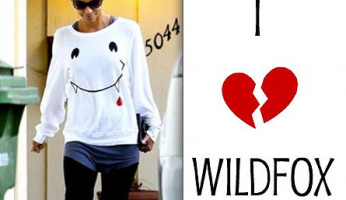 Subscribe to our Newsletter