Head Start on Holiday Shopping: How to Get the Best Deals
There are only 26 days between Thanksgiving and Christmas this year, which means it's not too early to be thinking about your holiday shopping list. Today, I have found tips on how to get the best deals, both in stores and online!
It's A Shoppers Market:
For saving both in stores, and online, it's what I like to call a shoppers market. So don't make any purchases until you find a sale or a deal or a cashback offer. What you do buy right now clothing, outerwear, beauty products, electronics, and cookware. And when it comes to toys, retail so it's a catch 22 right now store shelves are full of toys because they're coming out. But in the 10 days leading up to Christmas, you could see lower prices. You also run the risk of popular toys running out. If your shopping brick and mortar and you're trying to get the best deals they key is to START EARLY in the morning when the stores open. Many retailers offer door buster deals but they don't last all day. Another tip: Skip the front of the store and head straight to the back. These items are less likely to be picked over and you'll have a lot better selection and experts a whatever deals you see in stores you probably find online too but that doesn't mean you can't get an even better deal.
Do Price Comparisons:
It only takes a couple of minutes to look around the internet do a little bit of price comparison and see who is going to be offering you the best deal. Browser extensions like Invisible Hand and Shop Tagr automatically help you find the lowest prices by scouring the internet for coupon codes and deals. And if you bring on Amazon, this website called Camel Camel Camel will help you track the price history of the item you want on Amazon. Check out this Dyson cordless vacuum it says it's only for $599 right now but check out the prices free back in June it was going for as low as $489.
Worth the Wait:
But the simplest way to save money might just be to wait it out, put the items you like in your cart, but resist the urge to buy them right away. Instead, you're just going to close out your cart and go about your day. That store might send you a reminder email about your cart and a bonus coupon to get you to buy. The retailer just might send a coupon code right to your email for discounts on an average of 15% off! All these discounts adding up to real savings over the holiday shopping season.
Secret Shopping Tip:
And the best day to shop in stores is Wednesday when the sales leading up to the weekend start and don't forget to mark your calendar next Thursday, new retail holiday, it's cashback day. Yeah, hundreds of online retailers are going to give people up to 20% cashback on their purchases.
The Best Deals to Shop Now, Like This $13 Eyelash Curler with Over 1,000 Reviews!!

Most Read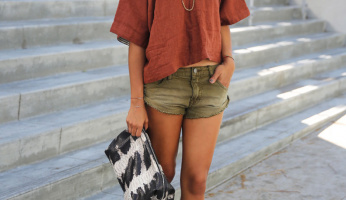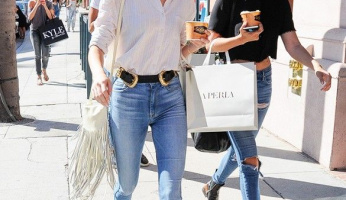 Subscribe to our Newsletter