Happy Nordstrom Anniversary Sale Early Access Day!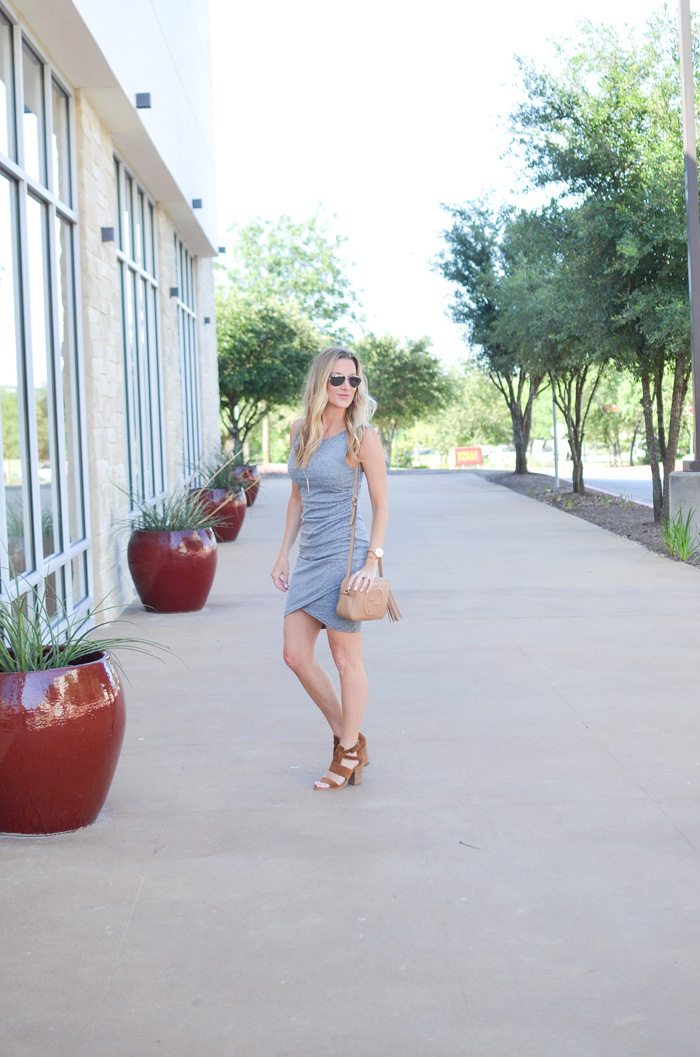 It's that time of the summer again, and I'm so excited that the Nordstrom Anniversary Sale 2017 has started! As the biggest sale of the summer, let alone the year, the Nordstrom Anniversary Sale is a great way to get incredible savings on clothes, accessories, beauty, etc. By shopping online or in-store with Nordstrom, I get discounts on the newest styles and trends that are perfect for fall. One of the best parts is that Nordstrom marks down new clothes instead of something old or out-of-season. Keep reading for more information on when and how to shop!
When Do You Shop The Nordstrom Anniversary Sale?
One of the best ways to tackle the #NSale is to get a head start. If you're a Nordstrom credit or debit cardholder, lucky you!! You get early access to the sale starting July 13th – 20th. This can be super convenient if you have your eye on something, since popular items tend to sell out fast. If you're interested in seeing what will be on sale, flip through the Nordstrom Anniversary Sale catalog before shopping.
Even if you're not a cardholder, you can still browse the catalog and find some favorites.  The public sale starts July 21st and ends on August 6th, so don't forget to mark your calendars! You can shop the sale both in-store or online, but I usually stay online to avoid the crowds. Make sure to shop as early as you can because all prices return to normal on August 7th.
How Do You Decide What You Want?
Nordstrom stocks the best selection of brands (Vince, Rag & Bone, Tibi, etc), and I will continue to share my favorite items as the sale goes on! Some pieces I've already found and loved are the sleek Marc Fisher Chelsea booties  and the AllSaints Kita tote, I LOVE the color! They're both so chic and ridiculously discounted!! I'm also scooping up this Trina Turk hooded wrap coat, which is two thirds of its original price! This compliment grabbing ruched body-con dress I'm wearing is only $56,comes in 6 colors and will take you right into Fall if you're interested in grabbing one for yourself. It's both comfy and sexy, which makes wearing it easy and fun.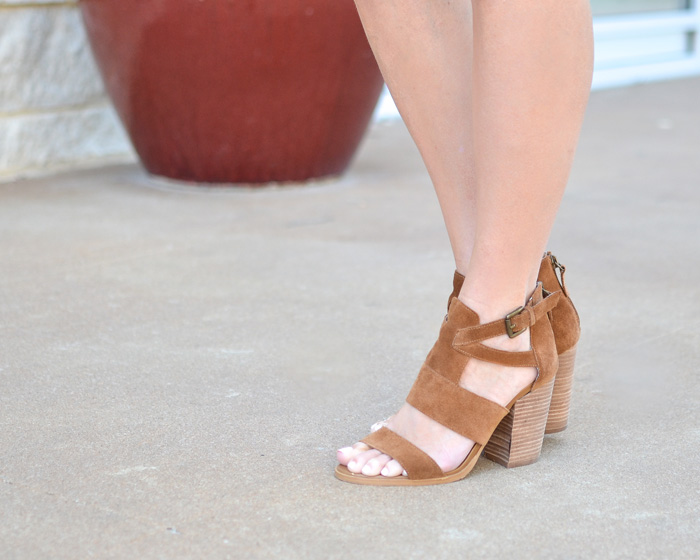 Invest in the best shoes that will get you through any outing in comfort and style. The shoe I'm currently obsessed with is a statement heel, it'll elevate anything you decide to pair it with. You probably also know by now how much I adore my buttery-suede heeled sandals – they've been such a closet staple! See how I styled them HERE and HERE. The chestnut suede compliments everything in my closet and I can wear them for hours with no blisters or foot pain (and I'm super picky about heels)! I highly recommend these if you want an on-trend, versatile shoe and bonus…it comes in 4 great colors!
How Do You Start Preparing For It?
To plan for the Nordstrom Anniversary Sale, I like to make a list of what I need vs. what I want. This way, I'll buy what I need to complete my wardrobe before I add more new items. I'll also brainstorm for gift ideas since it's a great time to shop for others. You can also look at this sale as an opportunity to make investments in statement pieces like a leather jacket or new boots, since you know the quality will be high even if prices are low.
If you need any reminders of when to shop, I've outlined the most important dates again below:
July 13th: Early Access begins for cardholders!
July 20th: Last day of Early Access
July 21st: The sale is open to the public!!
August 6th: Last day of the sale for EVERYONE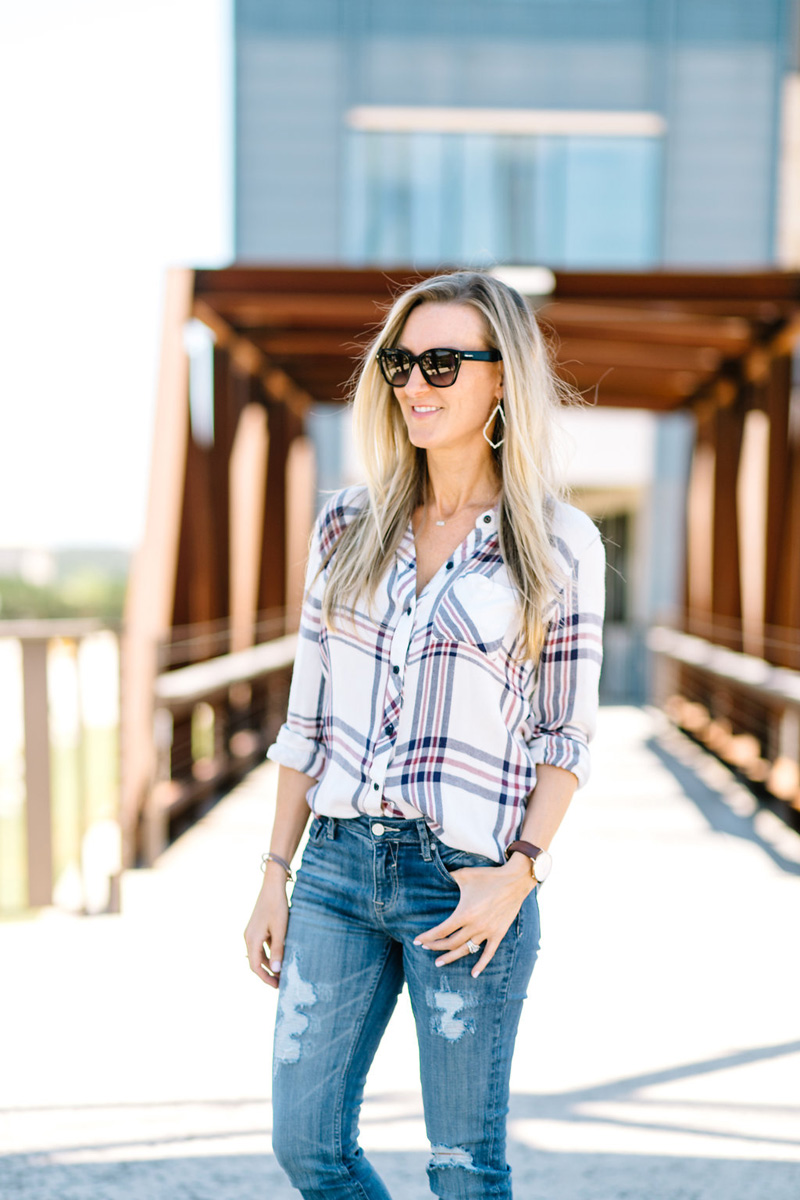 Plaid is typically associated with fall, but I've found that it's actually a perfect transitional print between seasons. Look at the button down I'm wearing to see how this works. Since the dominant color in the shirt is white, I could wear it to a summer picnic or a day at the lake  Since the fabric is light and breathable, it's a great choice for the warmer days and cooler nights that end summer. Plus, I adore this shirt and have it in four colors and was just added to the sale! The earrings I'm wearing here also are on sale…I wear them ALL the time. You can snag them HERE.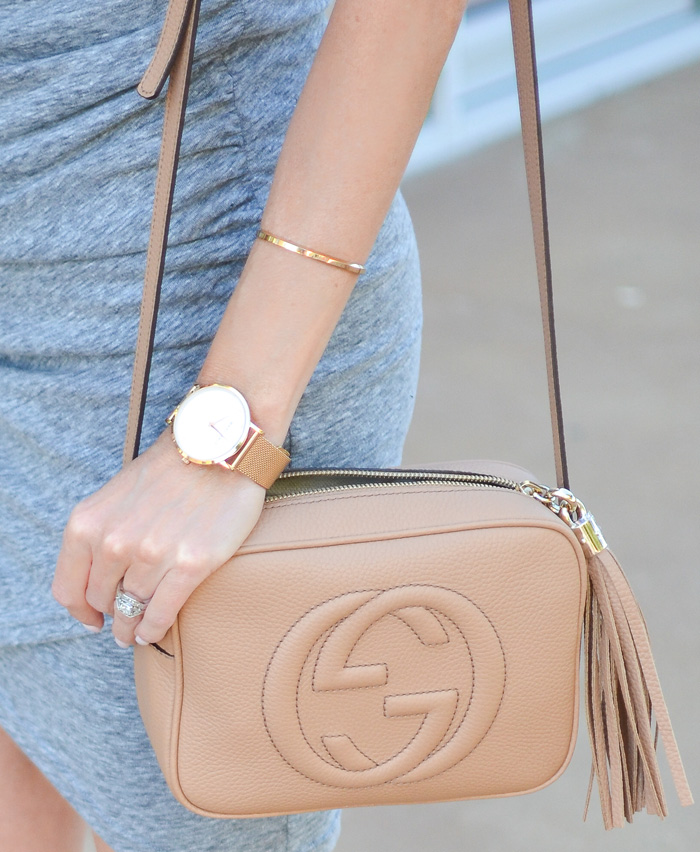 I am always inclined to opt for nude, grey, or black when I am investing in bags. It is a classic and multifaceted color that can be paired with most anything. From jeans and a tank top to a little black dress, a neutral handbag can complement so many different styles, pieces and personalities. Another tip: Keep it structured. No matter what style you gravitate towards, geometric, linear, tote, a structural handbag is always the best idea. It will better withstand the daily wear and tear and it will easily retain its shape. The last thing you want is a saggy handbag, instead opt for a sleek and structural style that will last longer. I love THIS ONE and THIS ONE from the sale.
The items below are things on my #NSALE wish list and items seen on your favorite celebrities. I'm sure they will sell out super fast – based off of last year's sale, you don't want to wait to grab your favorite items, you can get it now before it sells out, and if you change your mind later, you can always return. Happy Shopping!

Most Read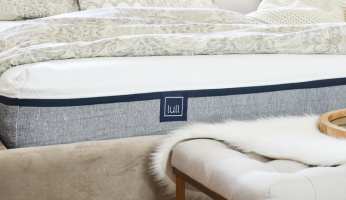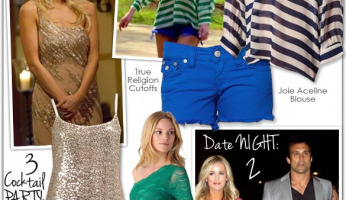 Subscribe to our Newsletter