Our Favorite Drugstore Dupe For The Giorgio Armani Luminous Silk Foundation!
If you know anything about high-end makeup, you know that the Giorgio Armani Luminous Silk Perfect Glow Flawless Foundation is everyone's top pick for a stunning face base. This $64 foundation comes in 40 shades, covering various skin tones with both warm and cool undertones.
This foundation is used by MUAs everywhere, becoming a staple for celebrity red-carpet faces. In fact, Kim Kardashian has this foundation in her own personal makeup kit (no wonder her skin is always flawless!) Our base is quite literally the foundation of our glam, so making sure you have something that performs well on your skin will make or break your makeup.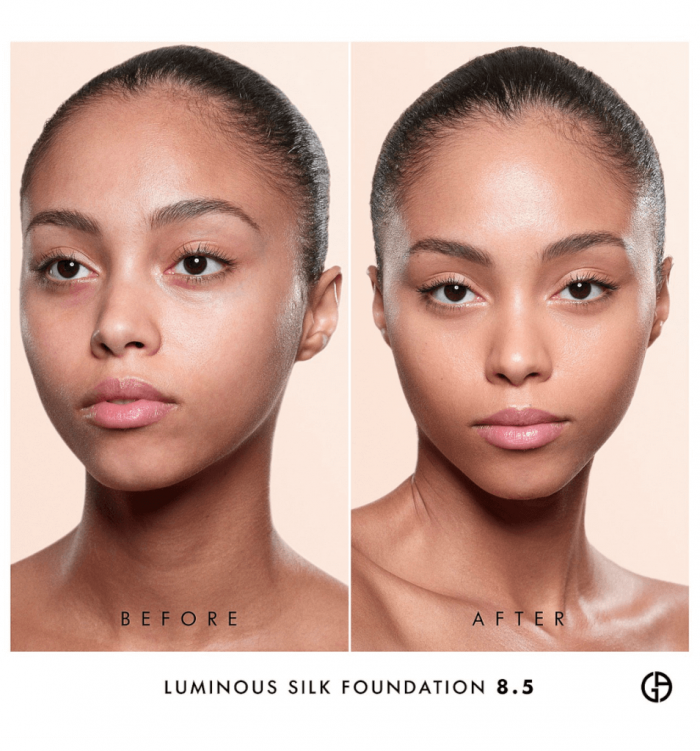 Given that the Luminous Silk Foundation is celebrity-tested and approved as well as reviewed by thousands of people, we'd like to dive into what makes it so good. Well, let's get into the nitty-gritty of this foundation before we give you our favorite drugstore dupe.
Giorgio Armani's Luminous Silk Foundation: The Benefits
The Luminous Silk Foundation is Allure Best of Beauty Award Winner and a Sephora community favorite. It features a lightweight, liquid formula that is completely oil-free.
It will give you medium, but buildable coverage without separating or caking around the creases of your face. The most notable thing about this foundation is the finish.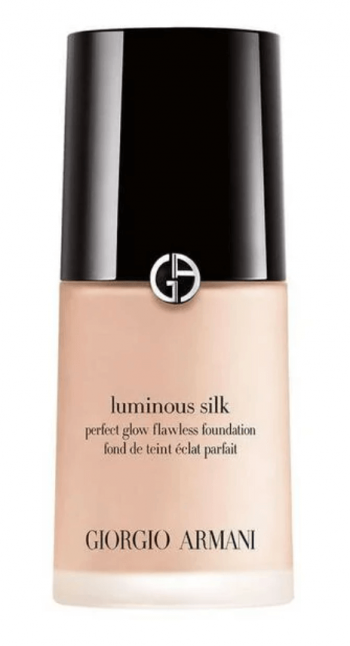 This foundation gives you the ultimate luminous, glow-from-within finish all while looking like a better version of your own skin. It looks surprisingly natural, melting seamlessly into your skin even after layering. It is said to be inspired by charmeuse silk, creating an airbrushed, impossibly smooth base with a radiant, lit-from-within quality.
The thing about high-end makeup is that you really do get what you paid for. Typically, high-end makeup is worth the price tag. That doesn't mean that drugstore products can't be better, or equally as good, it just means that the price is justified for these more expensive products.
Especially in the case of Giorgio Armani's Luminous Silk Foundation, $82 may seem shocking, but the truth is, it's one of the most talked-about foundations for a reason.
Giorgio Armani Luminous Silk Foundation Dupe!
L'Oreal Paris True Match Lumi Healthy Luminous Makeup
Our favorite drugstore dupe for this insanely priced, but insanely good product is L'Oreal Paris True Match Lumi Healthy Luminous Makeup.
This foundation takes the coverage and pigment of a foundation with the highlight of an illuminator. It offers medium coverage with an instant boost of luminosity.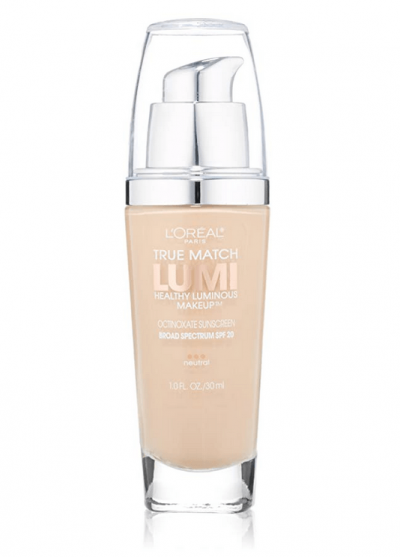 Not only is this foundation similar in finish and coverage to the Luminous Silk Foundation, but it has some extra features that their high-end counterpart does not have.
L'Oreal Paris True Match Lumi Healthy Luminous Makeup is formulated with SPF and other powerful ingredients that will work to improve your complexion underneath the makeup.
It is made of 40% water for hydration, Vitamin C, and E to improve skin clarity as well as their Liquid Light Technology for an instant and natural glow.
For comparison, this foundation retails for just around the $10 mark depending on where you're picking it up. Think of it like this; for every one Giorgio Armani Luminous Silk Foundation, you can buy six and a half of the L'Oreal Paris True Match Lumi Healthy Luminous Makeup.
Because it is a drugstore product, you can typically find this at your local Walmart, Target, or even on Amazon for easy prime delivery.
Which one should you buy?
On top of being an extremely close dupe to one of the most famous foundations in the world, this is just a great foundation.
While there's definitely a lot of hype when it comes to high-end makeup, especially when it's promoted by our favorite MUAs and social media influencers, you can buy something that performs just as well without breaking the bank. L'Oreal Paris True Match Lumi Healthy Luminous Makeup is just one example.
If you're thinking about which one to buy, we ultimately recommend both of these products. These foundations are both great products at the end of the day, outperforming a lot of their competitors on the market. If you have the money to spare, the Giorgio Armani Luminous Silk will most likely become your new face base obsession.
Although, if you're in a money-saving mentality after the holidays, pick up the L'Oreal Paris True Match Lumi Healthy Luminous Makeup instead for an equally beautiful result.
Most Read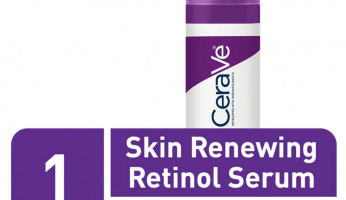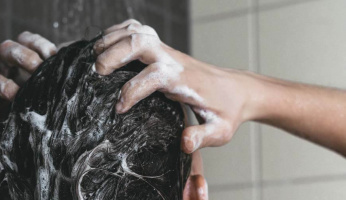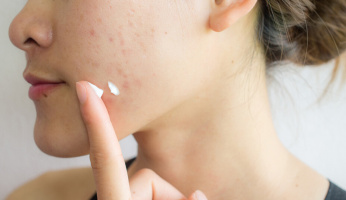 Subscribe to our Newsletter