First Impressions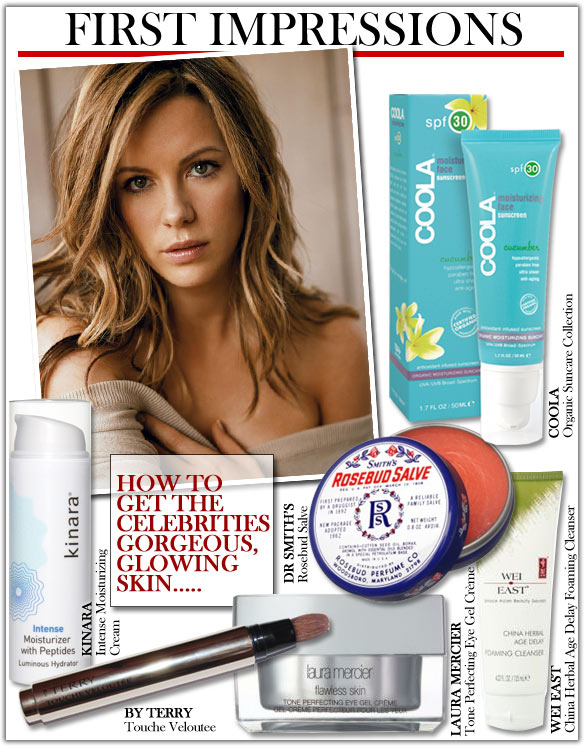 You only get one chance to make a first impression, so put your best face forward. Get gorgeous, camera-ready skin like Kate Beckinsale's with a just a few products that guarantee a glow. To begin your skin regimen, start with a foaming cleanser that busts oily skin while soothing dry patches. Layer on an intense moisturizer that not only works against aging, but repairs the damage that's already done. Of course, your eyes should get special treatment, so pick an eye treatment that moisturizes and combats puffiness for a bright-eyed look. The best medicine of all is preventative medicine: sunscreen, sunscreen, sunscreen! It fights aging, dark spots and skin damage. If some of these problems have already snuck their way on your face, finish with a gentle, yet thorough concealer under your eyes and on blemishes.
1. Kinara Intense Moisturizing Cream
I loved this cream the moment I put it on my face! It is now a permanent part of my beauty regimen. Fighting and diminishing wrinkles is all about keeping your skin super hydrated. I always use a thick extremely hydrating face lotions. Multi-purpose magic! Kinara's intense moisturizing cream is nothing, if not thorough. It targets problems like wrinkles, dehydration, and sun damage, while working a host of positive miracles as well. I slather this intense moisturizer on for a firmer, more youthful and luminous appearance. The best part is my face stays moisturized all day and my make-up goes over it like a dream.
2. Laura Mercier Tone Perfecting Eye Gel Crème:
It takes alot for me to be impressed by an eye cream. I have high expectations and I want to SEE results. I am thrilled to have been introduced to Laura Mercier Tone Perfecting Eye Gel Crème while vacationing in Hawaii. Hello bright eyes! This eye cream give the windows to your soul something to twinkle about! Laura Mercier's eye gel creme reduces puffiness and the appearance of dark circles, discoloration and age spots. I also love that you can FEEL it working…..a light tingling sensation. Its gentle alcohol-free, fragrance-free formula provides immediate results like softer, smoother skin and improved tone and texture. SOLD.
3. Wei East China Herbal Age Delay Foaming Cleanser:
Brighten Up Your Morning Routine! Just as you start your day with a glass of orange juice, why not incorporate this power fruit into your morning beauty routine? "Citrus scents lift your energy and mood," says New York City dermatologist Dr. Bruce Katz. Not only does citrus make you feel better – it can actually make you look better. "When infused into skin care, it can improve the texture of your skin, fight wrinkles and clear out your pores," says Katz. Double duty…triple duty…quadruple duty cleanser. What more can you ask of a cleanser? Just a warning….everyone love this cleanser.  My husband, who steers clear of all my beauty goodies and is very much a soap and water guy, tried this on vacation and now I need another bottle just for him.
4. Dr. Smith's Rosebud Salve:
I have used this for years! I have these little circle tins on my nightstand, in my make bag and in every purse. I hate, hate chapped lips. At the very first sign of dry lips I scoop this balm out and start slathering. It is the miracle cure. Celebrities and beauty editors swear by it. Dr Smith's Rosebud Salve is simply the best when it comes to lip balms. Slide on for lips that are naturally beautiful, supple, and softly rose-scented. Another huge fan of Dr. Smith's Rosebud Salve? Jennifer Aniston!
5. By Terry Touche Veloutee Highlighting Concealer:
Wonder-worthy! Followers of this amazing concealer are cult-worthy. Terry De Gunzburg used botanicals and soft focus pigments to create a concealer that both plumps the under eyes and reflects light for an unmatchable radiance. Good for all blemishes, this handy concealer pen will be your new favorite miracle worker.
6. Coola Organic Suncare Collection:
You have to feel it to believe it! This is not your mother's sunscreen. It feels and goes on like silk. Almost feels like it is powder dissolving into your face that finishes with a satiny feel. No more greasy, heavy, shiny sunscreen face.  I love Organic chemistry. Match this moisturizing sunscreen to your fabulous face and…voila! A guarantee for healthy, glowing skin for years to come. The best part? This sunscreen is organic, paraben free, and hypoallergenic…..perfect for sensitive high maintenance skin.
Most Read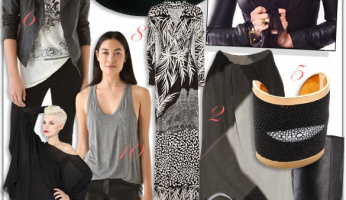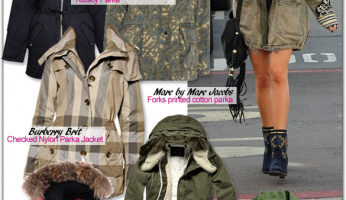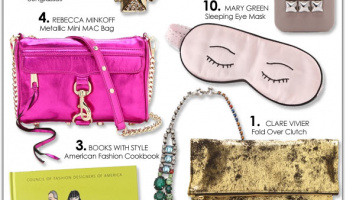 Subscribe to our Newsletter