Looking For The Perfect Gift? TheBoxNY Has Got You Covered
I am guilty of overthinking trying to find the perfect gift for everyone on my Christmas list. Whether it's my family or friends, I try to put as much thought into each gift as the next. In the past, I've made spreadsheets with links, sizes, colors, and more — it gets excessive and tiresome. Wouldn't it be nice if you could shop for every person on your list, all on the same website, while curating the ultimate gift? Now you can with The BoxNY.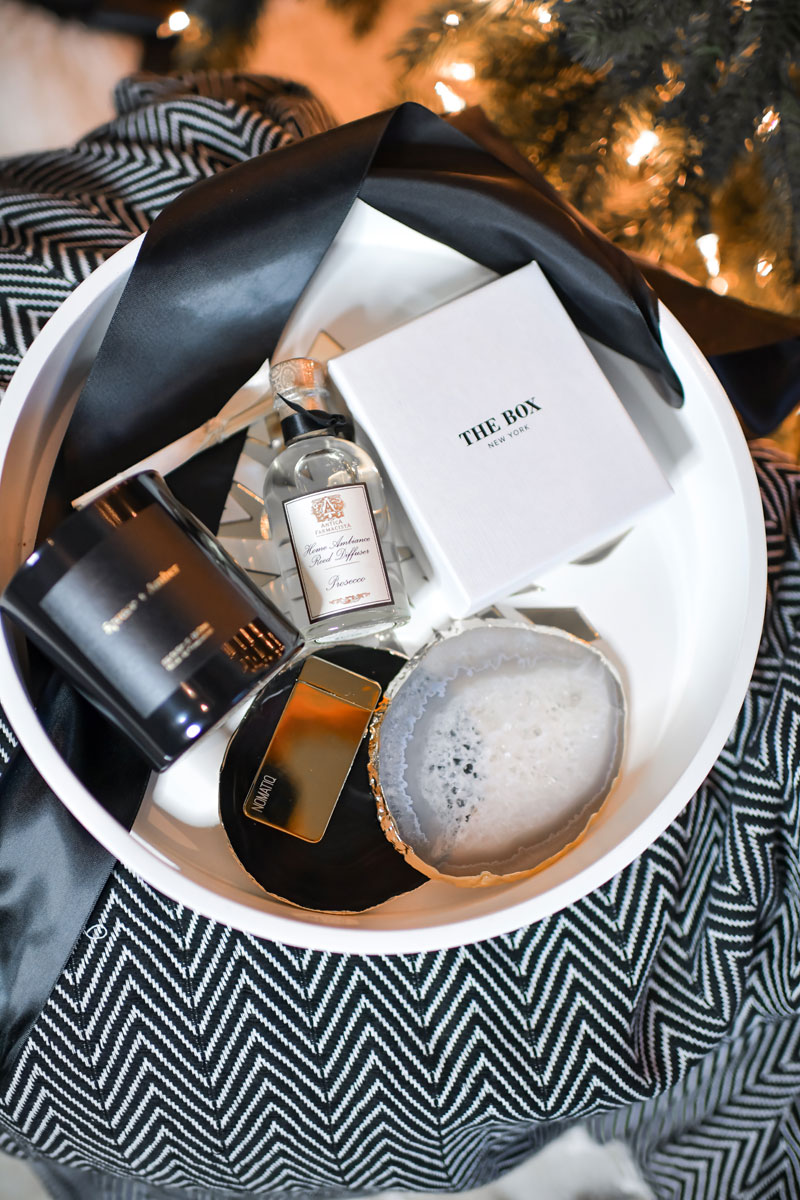 The BoxNY was created with the idea of giving a magical gift, wrapped in the most beautiful, luxurious packaging. With The Box NY, gift-giving is an art form. Their website features four categories of collections: men, women, babies, and towers. Within each collection, you hand-select the different individual gifts you want inside of the gift box. The BoxNY is entirely full-service. From wrapping to hand-written notes to delivery, they take all of the stress out of holiday shopping for effortless gift-giving.
A number of stylish, quality brands have thoughtfully been added to their website. From shave kits to fragrance diffusers to bath sets, there is something for everyone on your list, all elegantly packaged and delivered. So close all your browser tabs because The BoxNY has just what you're looking for.
Here are some of my favorite gifts from The BoxNY for the warmest, coziest gift set this holiday season.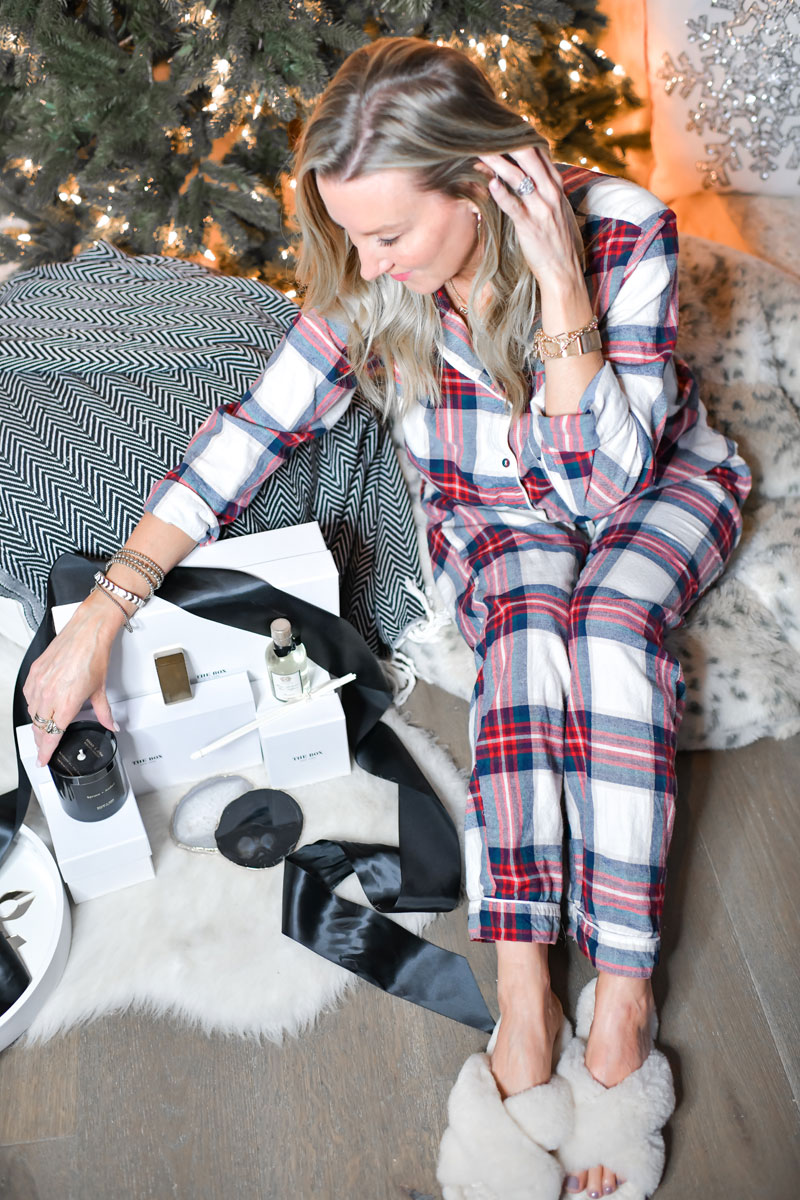 Cozy Essentials Gift Box Deluxe:
Who is this gorgeous gift for? Your stylish hosts, designer obsessed friends; classy mom;  soon to be fiancée; high-end elegant client or service professional – excellent for clients of luxury realtors & professionals, as well as couples and home gifts.
What's the occasion? they're hosting for the Holidays; they just moved or bought a house; they've started working from home; needs some TLC, holiday gift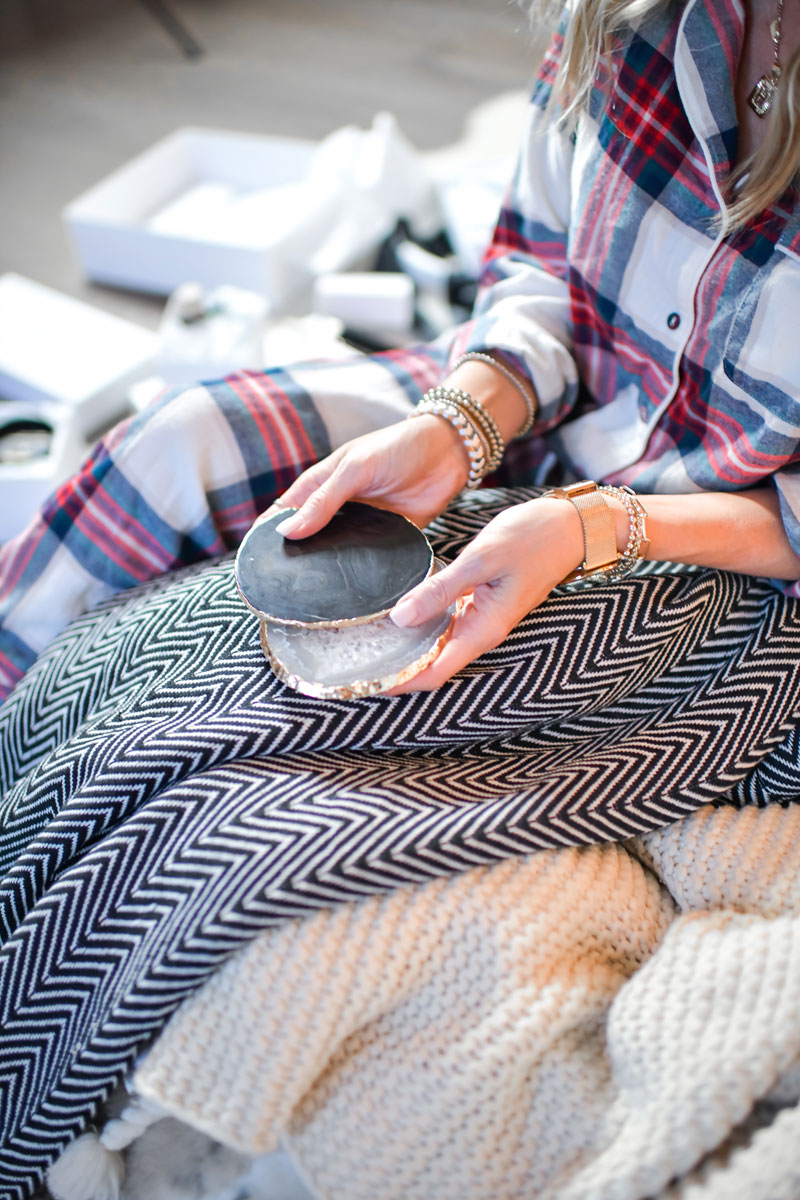 Herringbone Peshtemal Throw:
This handmade Turkish throw is the perfect accent piece for any couch, bed, or lounge area. Exquisitely handwoven using traditional Anatolian loom work by a Turkish matriarch, I love knowing that I'm supporting another female.
Gold Edged Agate Coaster Tray:
The most stylish way to protect your coffee table. Mined in Argentina, these coasters are edged with 24K gold and act as functional pieces of art. The coaster set is polished agate stone and comes in a set of four.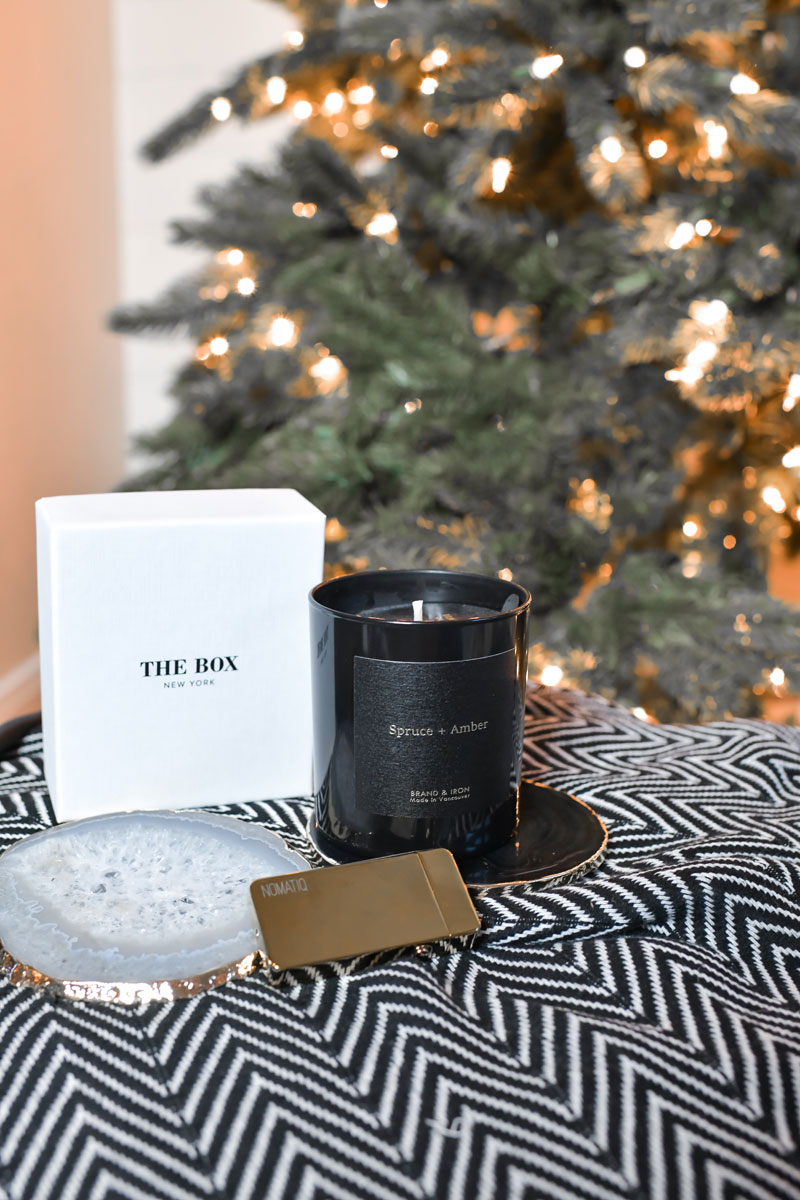 Painted Ceramic Candles:
Perfect for aromatherapy, bath, yoga, and more, these ceramic candles add style and ambiance to any home. With the beautiful patterns and color palettes of internationally awarded design houses, you can epicycle the vessel after burning through the wax.
Dual Arc Lighter by Nomatiq:
Designed to be stylish when used and not when in use, this lighter conveniently pairs with the ceramic candle. With one touch of a button, this chic lighter creates an impressive electric flame that's windproof and can be recharged with the included USB cable.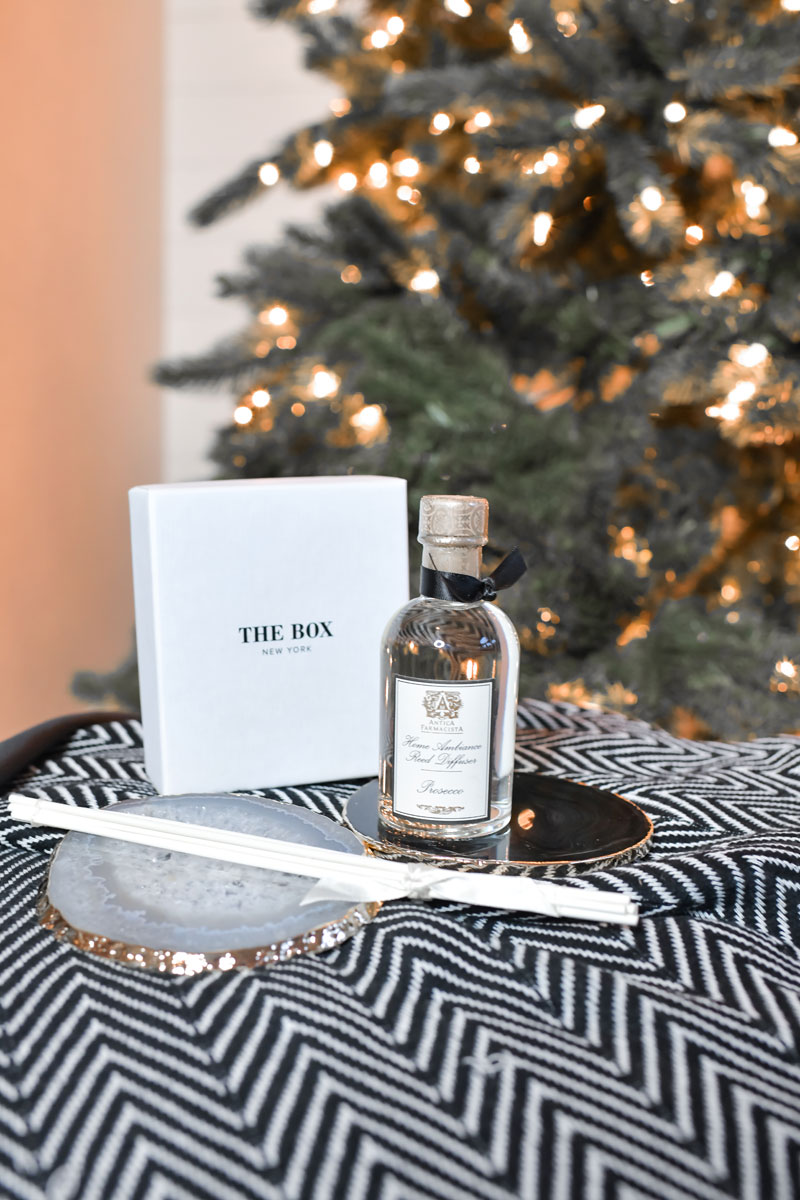 When you gift a box from The BoxNY, the gift wrap is almost as impressive as the gift inside. That special someone on your holiday list will fall in love with the textured fine linen gift boxes that their gift arrives in. These designer gift boxes are super strong, so they can be repurposed into storage options that you won't want to hide underneath your bed. Each box comes wrapped with its gorgeous raw-edged dyed silk ribbon, so your loved one gets that exhilarating feeling when untying. Like the boxes, the ribbon can be reused for hair, floral arrangements, decoration, and more.
The folks at The BoxNY are passionate about gift-giving and understand the joy it can bring the receiver and the giver. Visit theboxny.com and choose from beautifully, meaningful curated gifts that will create lasting memories.
Most Read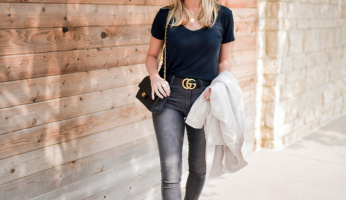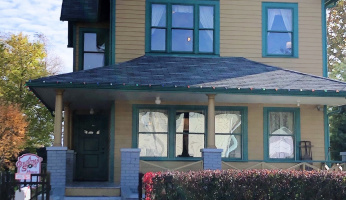 Subscribe to our Newsletter